Pražská Drbna continues a series of interviews with mayors of individual city districts. We talked with the mayor of Prague 10, Renata Chmelová (Vlasta), not only about the newly reconstructed transport hub in Zahradní Město, but also about sports and cultural activities, of which the Ten offers an inexhaustible amount.
"The first thing I did when I came to the office was put a doorknob on the door instead of a ball."
What do you consider to be the biggest change since the beginning of your term in 2018?
I consider the opening of the town hall to citizens to be the biggest change. As a citizen, I have been active here for more than ten years. Since 2014, I have also been a representative. I saw how people did not get involved in deciding where they lived. We are very active on all communication channels and we are far more transparent. We also have a public budget hearing and we ask people to design projects that we then implement for them. And we are also more open to opposition representatives. People will find all the information on the Internet, which was not possible before. The first thing I did when I first came to the office was put a doorknob on the door instead of a ball. So that not only citizens, but also officials can enter my office at any time and talk about anything. We also have open council hours where people can come without an appointment. And the citizens really come to us and are interested in what is happening at the Ten.
So how can people get involved?
Prague 10 was missing, see. The first thing we embarked on at City Hall was therefore a strategic plan for sustainable development for ten years, which we discussed with the general public, with experts being officials. Our common vision, which we have agreed on, is that we want to be a friendly and modern part of the city and we want to have sustainable development, if we also try to direct all our projects. Prague 10 is the sixth largest city in the Czech Republic and we are the second largest city district. We have 112,000 inhabitants, there are block of flats, family houses and beautiful neighborhoods such as Vršovice or Vinohrady. Life in individual parts of Prague 10 is a bit different, so we go directly to them, we install an information office there for a month, where people can come. Here he informs us about all projects in their vicinity.
"There are plenty of opportunities to get involved in public affairs"
So if I were a citizen of Prague 10 and I wanted to get involved in some big project, how would I have a chance now?
Just last week, on October 20, we discussed and presented the budget and projects for next year. The whole thing is built in such a way that half a year ago we called on all our citizens to send in their project proposals. We received about 112 proposals, which is a beautiful number. These projects are then under the responsibility of councilors, who are responsible for solving individual areas; we have already incorporated some of these projects into the action plan for next year. This is actually such a list of projects linked to the budget. We also recommend involving all organizations and entities that operate in Prague 10. For example, we have the Patient Mushroom here, which is a project of the Ministry of Health dealing with health. And on October 13, we organized the Healthy Prague 10 trade fair near Eden, where over 20 organizations presented themselves. We recently received an award for the April without Waste campaign. It was mainly a personal appeal to people not only to solve the mess around the bins, but also to think about their own responsibility in the production of waste. There are plenty of ways to get involved in public life.
What is the biggest problem of Prague 10 that you have been solving for a long time?
As a city district, we are primarily the founder of kindergartens and primary schools. The biggest problem is the long-term underfunding of the care of their buildings. We have over fifty kindergarten and primary school buildings. Some of them are even a hundred years old and have not been repaired for a long time. So we immediately worked out a plan for the restoration of those buildings, and we have a plan for ten years to put those buildings in order. When it is underlined and added up, it's the billion we need for it.
For example, how does financial assistance work in such cases?
We can apply for subsidies from the capital. We have the opportunity to obtain subsidies for thermal insulation of buildings or for low-energy savings. For example, we have managed to prepare photovoltaic projects for several selected schools and we are applying for an OPE grant.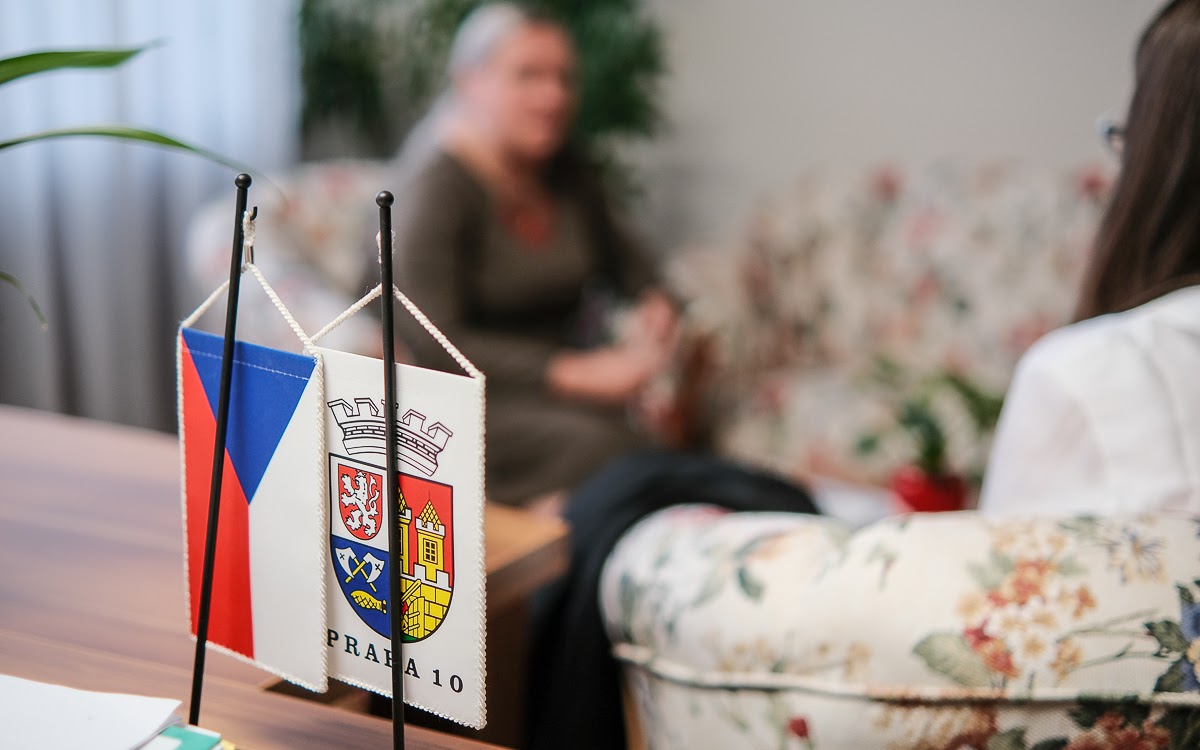 "Almost nothing belongs to us as city districts"
Speaking of these problems, what do the citizens themselves complain about the most?
Probably the most complaining about the quality of public space, cleanliness and order. These are, for example, overcrowded trash cans, clutter or cleaning up after dogs. However, it is necessary that the administration in Prague is very complicated. As urban areas, almost nothing belongs to us. We do not own most of the roads, we do not provide sidewalk repairs or waste separation. That's all in the capital. But we are the first people people complain about. Personally, I walk among people and I am often directly in our information stand on the street, I am also active on social networks, so I try to respond to their suggestions quickly. However, it is also about educating what we can really do as a city district and what we can't. We focus on enlightenment, as I have already indicated. At the same time, we are trying to improve relations with the capital, such as TSK, which makes these repairs and care for public space.
How do you evaluate communication with the capital?
We communicate constantly. Municipalities are financed according to a clear key, flat rate per capita. Part of the money is kept by the capital, for example, for the establishment of secondary schools or for the administration of roads, part is forwarded to us. But it's not just the municipality, there are dozens of communications and network administrators and so on. For example, in Jabloňová Street, after more than ten years, we finally managed to make the final quality surface. But the biggest problem is when it all has to be coordinated so that the repairs can be done at the same time. And we are the ones who put these actors together. I recommend that things be coordinated.
"People from the Garden City are in 12 minutes at the main railway station in the center of Prague"
Speaking of traffic, a new train station recently opened in Zahradní Město. How do you view this big transport hub?
For us, it is a large transport terminal and this opens up new possibilities for traveling in suburban and long-distance transport, which is great. People from the Garden City are in 12 minutes at the main railway station in the center of Prague. It must be said that this is not our investment project, but the funding for it comes from European subsidies and partly from the state.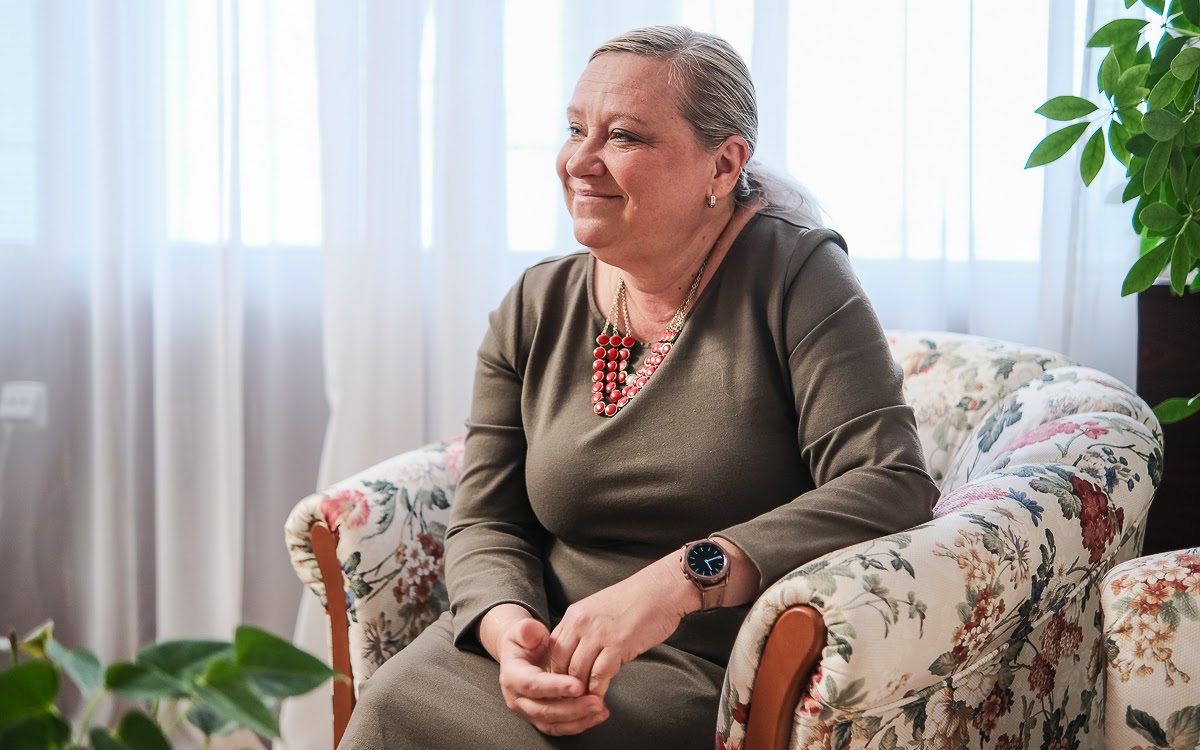 Do you already have any positive feedback from citizens on this transport hub?
Sure, there is still some work to be done. One of my colleagues lives there and said that they no longer travel to the town hall except by train. The change of train traffic has now opened up a huge opportunity for us, because he has canceled a piece of the line that led through Strašnice. We have long prepared a project for it, the so-called Railway Promenade, which will be a viable capital. It should be the longest promenade for cycling and walking in Prague. It is to measure about five kilometers, now land transfers are being addressed. I hope that it will succeed and that the places will then gradually begin to transform into a line park. At the same time, the promenade is to function as a reminder of the railway route, which led here for a hundred years, there will remain various artifacts from the railway.
"At the initiative of people, we open new activities, such as a workout playground."
When you mentioned the bike path, how is it with the Sports on the Ten?
We support a lot of subsidies to local clubs that work with young people, we have a number of outdoor spaces suitable for sports. At the initiative of people, we then open new places, such as a workout playground. We also have a new parkour playground for children in Zahradní Město. We realize that sports and any movement are important. That's what they thought about in the Healthy Prague 10 campaign. About half of our schools are also participating in a project called Coaches for Schools, where coaches introduce children to various types of sports.
And how does such a culture work on the Ten?
In addition to sports, we are also open to culture. Probably the biggest event was the opening of the former take-off cinema. We managed to find a great operator, a combination of three cultural activities, which is the VOSTO5 theater, Kino Pilotů, the legendary Vršovice cinema, and Collegium 1704, a world-famous Baroque ensemble. For example, the beginning of the Prague Spring was broadcast from Takeoff. We also supported the first summer theater stage in Heroldovy sady. Together with our oldest theater, the Mana Theater, which is celebrating its 90th anniversary this year. The biggest star was Jiří Lábus, who lives in Vršovice and also plays in Mana. I always want to have a year-round project. Last year, for example, it was the anniversary of Karel Čapek, who lived in Vinohrady. His villa is now being prepared for reconstruction and I am looking for its best content. They were happy to become a European center of literature. This year we have the architect Jan Kotěra, who also created in Prague 10. 150 years have passed since his birth, which is reminiscent of an outdoor panel exhibition on Svatopluk Čech Square dedicated to him. Every year, we participate in large projects, such as Open House or Architecture Day, which open monuments to the public. And there is a huge interest in it.
And do you have any news in the field of culture now?
Recently, a family game was launched, called Behind the Waldes Diamond. Waldes was the founder of Koh-i-noor, and the name refers to the diamond. We have placed objects in old Vršovice and people can walk and look for them. When we did not have the opportunity to meet within the covid, we started making information paths around the city district, where we present specific projects in localities through outdoor promo panels. Covid's time actually forced us to look for other ways to involve people and how to reach them. All activities are then covered by the strategy I have already mentioned. That's our plan to follow.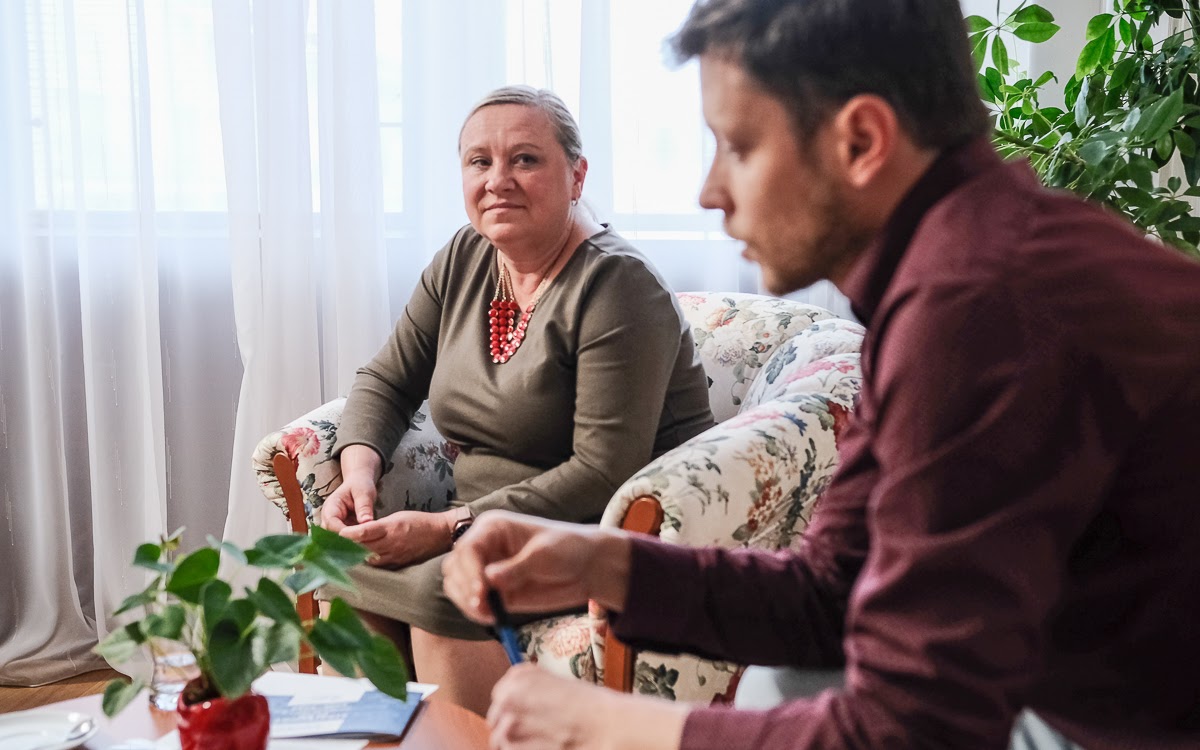 "To make it clear that there will definitely be no construction on Trojmezí in Prague 10 and that it will be a nature park"
What else would you like to do by the end of your term?
A major topic, which also aims at sustainability, is the Trojmezí locality (Hostivař-Záběhlice nature park), which has not yet been fully resolved within the capital plan of the capital. It is the largest green area not only in our country, but also in Prague. I am very glad that we managed to convince the capital that a landscape study be prepared for this place. I would definitely like to achieve that there will definitely be no construction on Trojmezí in Prague 10 and that it will be a nature park that will serve people. The city district can generally be very beneficial in that the various professional organizations come together in a given campaign. And then we can pass on a lot of valuable information to people in a condensed form. This was, for example, the principle of the April without waste campaign and similarly to Healthy Prague 10, we want to continue in a similar spirit. We also try to involve schools a lot in the events.
Where in Prague 10 are citizens the most active?
Civically, it probably lives most in Malešice, but we support all active neighborhood life in our country at Ten. And we have one interesting thing, and that is the fact that we have a deputy mayor for neighborhood relations and then, directly to the office, a coordinator of neighborhood activities. But often a little is enough, for example, when neighbors make a barbecue in a park from a block of flats, they get to know each other and the neighborhood life does not end for them by just saying goodbye and then closing the apartment door behind them. The community is currently active, so it starts doing its own events, starts organizing joint birthday parties and so on. And they begin to take an interest in their surroundings and take on co-responsibility for caring for him, because I feel at home here. And that is something we definitely support.