UEFA coefficient table. Will Ukraine overtake Russia in the next round?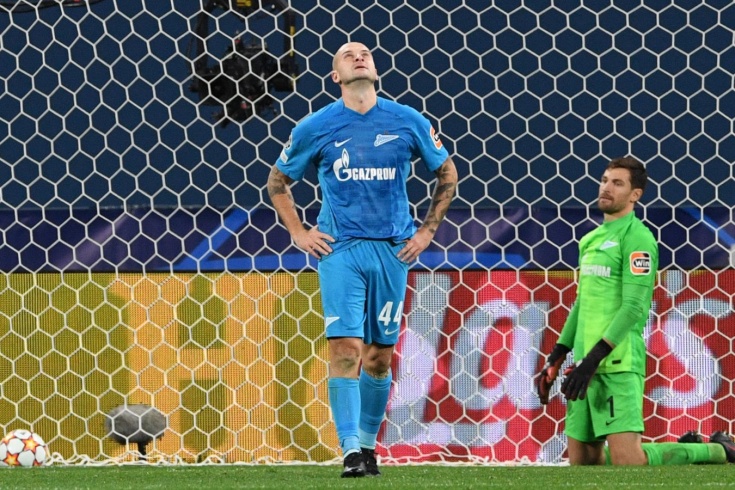 Our worst week of this season in European competition.
The previous round of European competitions was successful for Russia. Spartak defeated Napoli and Zenit destroyed Malmo. This time, things didn't turn out so well. For the first time this season, three of our clubs at once did not earn anything for the rating of Russia.
As a result, the Scots bypassed Russia at the end of Tuesday, and on Thursday their lead increased. In addition, Ukraine has lagged behind and is now pressing us even more tightly. Here's what happened in a week when comparing Russia with its competitors:

Austria: +1 200 (victories of RB Salzburg, Rapid and LASK).
Scotland: +0,800 (Celtic and Glasgow Rangers wins).
Russia: +0.
Ukraine: +0.400 (Zorya's victory).
How is the coefficient of a country per season calculated?
The sum of the points scored by all clubs in that country in European competition is divided by the number of clubs playing in the season. At the same time, in the group stage, a victory gives two points, a draw – one, and a defeat – nothing. Thus, the victory of Russian clubs at this stage brings +0.400 to the country's rating, because 2 is divided by 5 (the number of teams initially entered in European cups). The country ranking takes into account five seasons.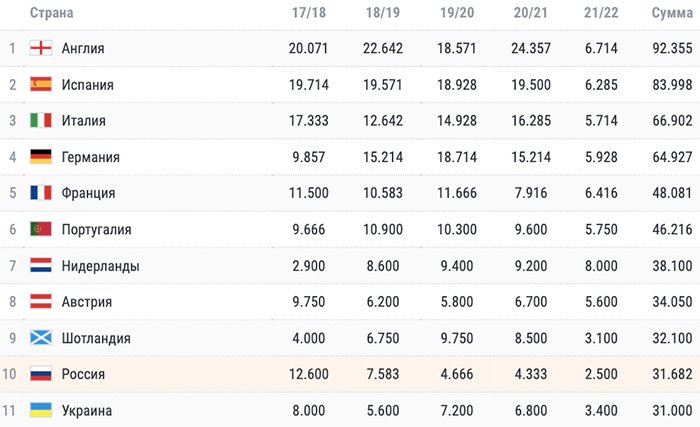 It seems that you can forget about the Austrians. We are no longer competitors for them. At least not this season. And not in the next one, considering that after this season our chic coefficient (12,600) for the 2017/2018 season will cease.
It's not even so scary that this week we skipped ahead of the Scots. There is not much difference between the ninth and tenth places. Both teams delegate the champion to the Champions League group and the second team to the Champions League qualifier (although the silver medalist starts one qualifying round earlier).
What is really important for Russia is not to fall to the 11th line, which is not the first RPL team to get into the Champions League group. This season, the champion of the country's 11th rating (Besiktas) got directly into the Champions League group only because Chelsea did not need a ticket for the Champions League winner (they also made it through the Premier League).
Now our lead over Ukraine is only 0.682 points. That is, it is enough for the neighbors to win two more victories in the next European Cup week to get around Russia. It is alarming that in two weeks our clubs will have exactly the same rivals with whom we have scored 0 points now. Only now we still have to play away.