Korean cuisine is full of riches, flavors, spices… And what's more, it's super good for your health! For all these reasons (and more), we make you discover the 7 best Korean restaurants in Toulouse! Kimchi, fried chickens and Bi Bim Baps will hold no more secrets for you.
Temple of Korean street food in Toulouse, Hwaban treats you with its miso soups with mushrooms, its mandus (Korean dumplings with beef or veggie), its chikin (sweet / spicy or ginger / soy fried chicken), or even with its essentials vegetarian kimbap… The most? These dishes of traditional Korean cuisine are discovered thanks to a menu rich in fresh and local products delivered in biodegradable and eco-responsible packaging.
??Website
??1, Place Riquet – 31000 Toulouse
?? Jean Jaurès
Here is one that announces the color! Indeed, the Seoul Korean Restaurant in Toulouse is aptly named. With this restaurant serving all the classics of Korean cuisine, you are sure to embark on a culinary journey to Asia. Kimchi, meat or shrimp barbecue, Man Dou (these ravioli stuffed with pork, vegetables and tofu) and of course the delicious Bibimbaps! Nothing is missing!
??Website
??180 Avenue Antoine de Saint-Exupéry – 31400 Toulouse
?? Bushes
Don't be fooled! Boli is certainly a café, but it is also a restaurant where you can enjoy a japchaebap, these transparent noodles of sweet potatoes sautéed with vegetables served with a little hot rice. On the menu, you will also find Kimbaps, these kinds of delicious Korean maki. All in a beautiful exotic atmosphere.
??Website
??31, rue Léon Gambetta – 31,000 Toulouse
?? Saint Georges
Again, don't be fooled by this restaurant name that sounds not very exotic. And yes, the P'tit Louis is a Korean restaurant. And a very good one too! It has been delighting your taste buds since 2012 with dishes with the taste of Korea. You will find on the menu all the emblematic dishes of the land of the calm morning. From the main course to the drink, including the dessert, everything is there to offer you a real culinary change of scenery!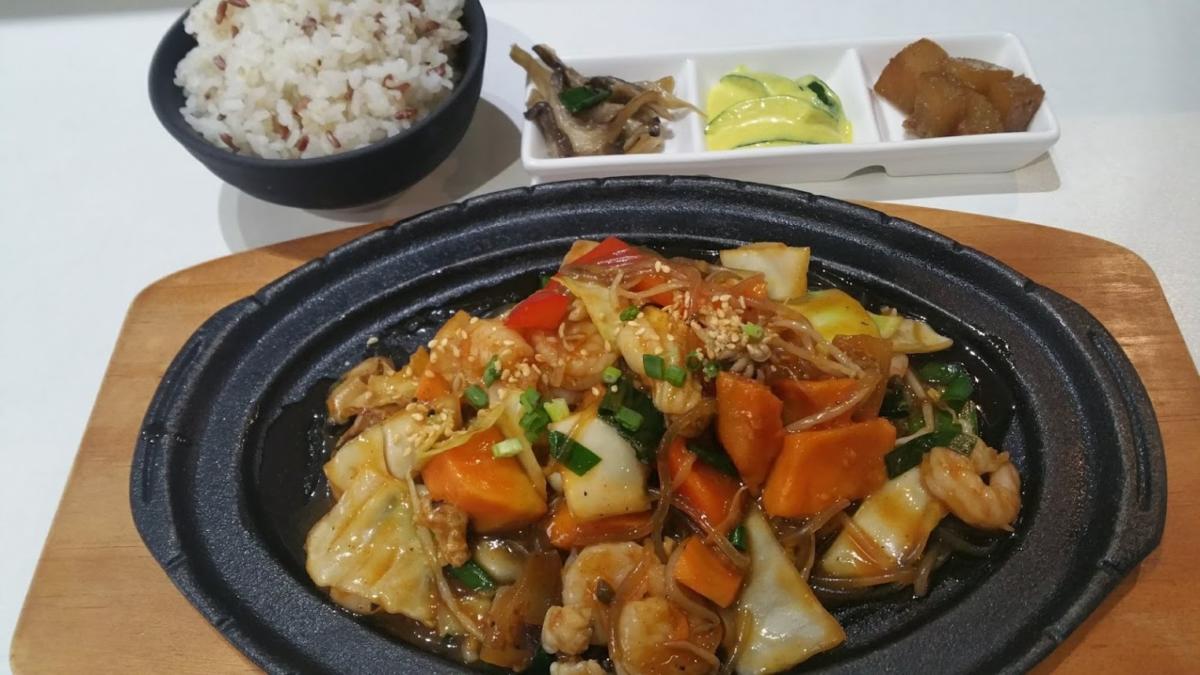 ??Website
??32, rue de la République – 31300 Toulouse
??Saint Cyprien – Republic
With a Korean chef at the helm of this restaurant, you can be sure that all the great meals on the menu have authentic, authentic flavors. At Lee In, you can eat on site in an intimate atmosphere, or order take out for a leisurely Korean dinner at home.
??Website
??2Ter Allée du Dr Lejzer Ludwik Zamenhof – 31100 Toulouse
??Phidias
With Kong Bap, discover the Korean street food go on like it. Authentic and creative cuisine with fresh, homemade products. In a friendly and relaxed atmosphere, taste their specialties: bibimbaps and Gimbaps, a very popular snack in Korea that resembles California Rolls.
??Website
??24 rue des 7 Troubadours – 31000 Toulouse
?? Jean Jaurès
Korean bowls, Bibimbaps and Kimbaps… Be like Antoine P. who comments "We had a great time! I highly recommend. First visit by chance 1 month ago, since then, a little ritual one lunch per week: Kimbap omelet or salmon to take away! A delight, I recommend! Warm welcome, can't wait to eat there! "
??Website
??16, Rue de l'Étoile – 31000 Toulouse
?? Francois Verdier
To read also on Toulouse Secret: