The rising waters threatening Hauts-de-France and the same optimistic expectations are not encouraging. Across the region, the inhabitants of the waterfront are far from the only ones exposed.
Cities of Hauts-de-France threatened by rising waters? Calais, Gravelines, Dunkirk, Saint-Omer … By 2100 many municipalities could suffer the consequences of the rise in sea level.
The geological and mining research office (BRGM) and the IPCC have studied several hypotheses of a rise in sea level. One of the most optimistic, that of a rise of one meter in 2010, would result in the submersion of a number of cities, as shown in the map below.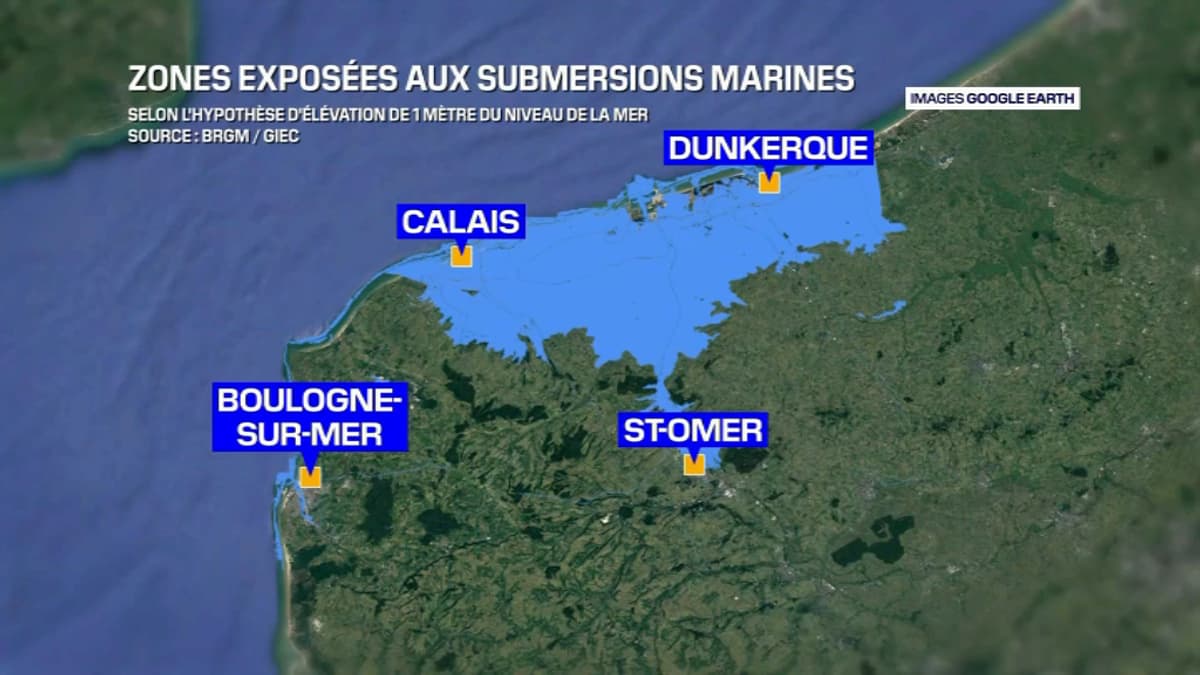 These risks of marine submersion and flooding are the subject of a public inquiry in Dunkirk and Bray-Dunes, open until November 19. This survey relates to the Coastal Risk Prevention Plan.
Because the subject is enough to worry some of the inhabitants of Hauts-de-France. The exposed areas concern nearly 450,000 inhabitants, but also sensitive places such as the Gravelines nuclear power plant and 14 Seveso classified sites.
Areas further inland also responsible
The region is in fact doubly threatened. Because the rising waters could also have repercussions on the level of the rivers. The reason, "the polder", that is to say these 100,000 hectares of land reclaimed from the water over the centuries and managed by what are called "wateringues", a vast network of canals supposed to evacuate fresh water to the sea via a system of pumps and gates.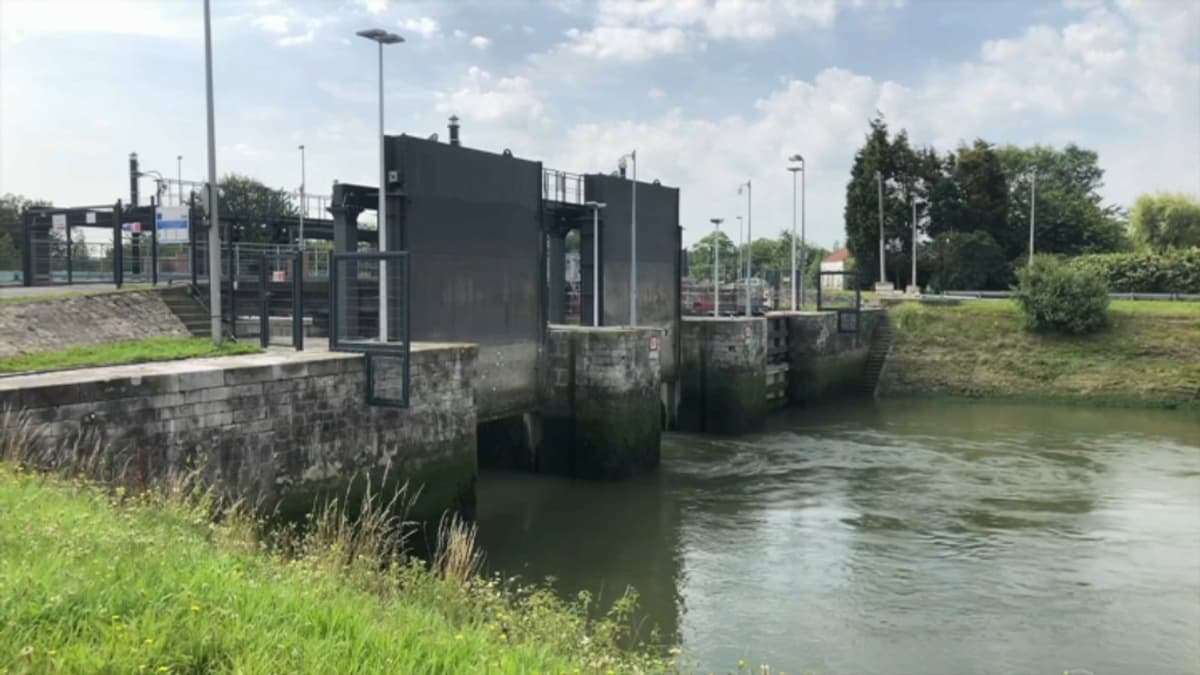 But this system could well end up inoperative in the event of marine submersion. Between Calais, Saint-Omer and Dunkirk, several scenarios are currently being studied.
Expensive accommodation
For Philippe Parent, director of the Institute of Wateringues, it is necessary "to see how the territory, given its specificities, will be able to adapt to it".
"Do we still have a lot of leeway or will we already have to take measures and when?" asks the specialist.
To prevent the risk of flooding, the bill promises to be steep. In Dunkirk, for example, the renovation of the dike cost more than 13 million euros. The inhabitants are also put to contribution, obligatory work is thus foreseen for the owners by the future plan of prevention of the coastal risks.
Chloé Berthod and Alicia Foricher