The renovation of the Antwerp Tower will also bring more shops and restaurants to De Keyserlei. So is Pitaya, a Thai fast-casual restaurant that emerged part of a French group. They want to open a second branch in the city next year.
–
Restaurant Pitaya is a Thai-oriented restaurant that opens its doors on Wednesday. "We don't bring pure Thai food or fakes", manager Lisa Van Himbeeck (27) asked. "It's Thai inspired food. Our customers will not want it as spicy as the average Thai eats it. Our dishes are therefore not spicy, although you can always ask to make them more spicy when ordering."
The spicy dish on the menu, the Red Curry (11.50 euros), is on the menu with a pepper. But according to Lisa, it's not that bad: "It can be even better."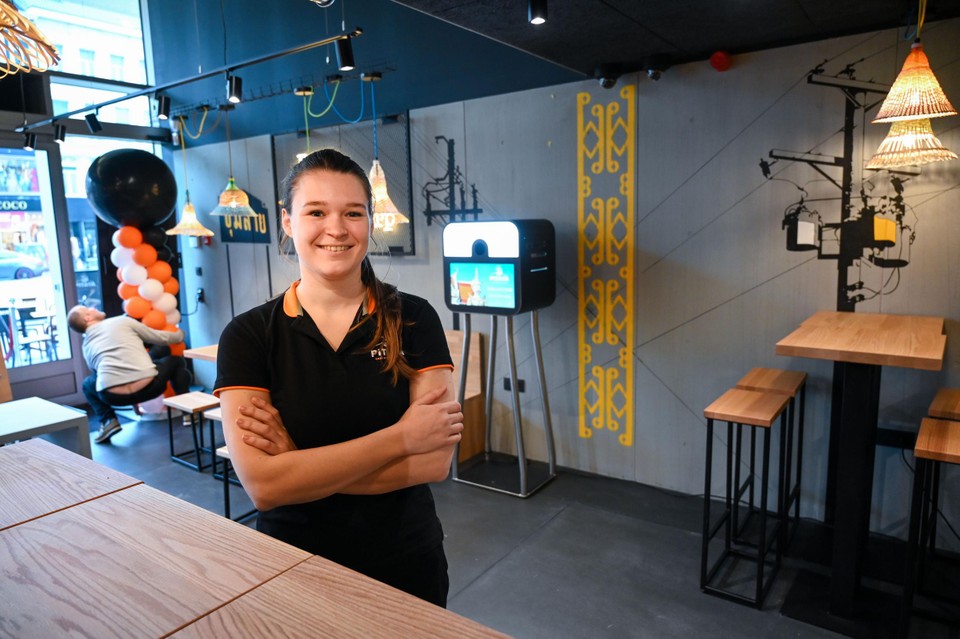 Lisa describes Pitaya as a fast-casual restaurant. "By that I mean that we bring a mix of fast food and casual dining. By fast food we mean that you don't have to wait long for it. And we pay extra attention to our customers. The dishes – you choose between fifteen stir-fry dishes from 9.5 to 12 euros – are served in bamboo bowls with a diameter of approximately 25 centimeters after the stir-fry. "Our portions are sufficiently large. Nobody should leave here hungry", Lisa reassures.
Ambition for more
The restaurant belongs to a French group that was founded in 2010 in Bordeaux. In between they count 122 branches. For the Benelux, investor group AlphaSeed took over the franchise and their ambitions too. "In seven years we want to have seventy branches: thirty in Belgium, 35 in the Netherlands and five in Luxembourg", says Lisa Van Himbeeck. The 27-year-old devil-does-all has an IT background, but her passion was the kitchen. After a course in Restaurant Management and following a practical cooking course in Pitaya, she absolutely wanted to start as a cook and waiter. In the meantime she is up to 'operational specialist' and must, among other things, supervise the opening of new branches. "Here in Antwerp I even fulfill the position of manager until a candidate is found. You notice: Thai restaurants are also difficult to find staff. We would like to attract an Antwerp resident, preferably with catering experience." Because something else is waiting for Lisa: in 2022 there will be Pitaya's Genk and a second one in Antwerp.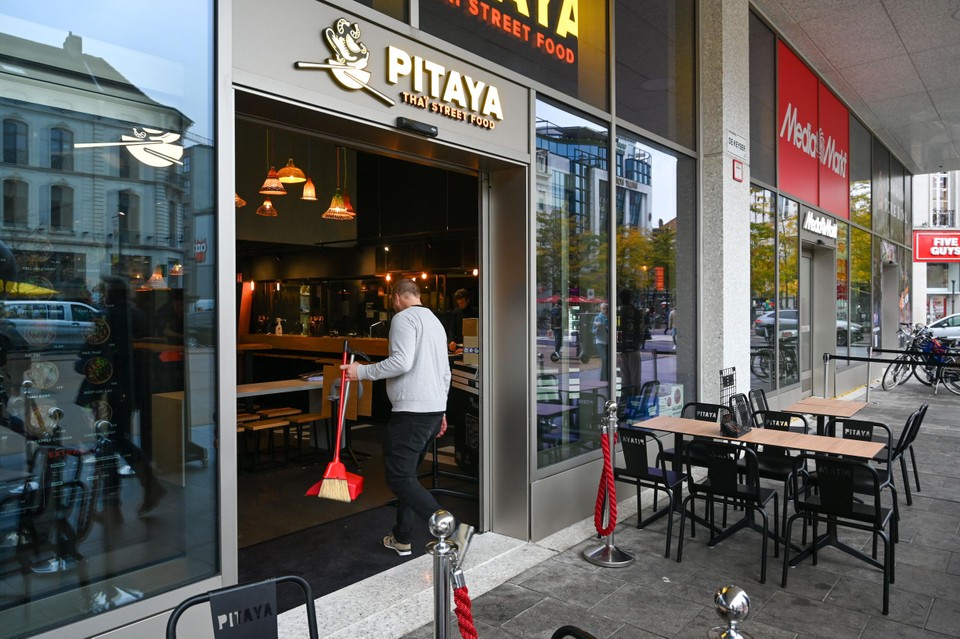 Pitaya is named after the fruit pulp, a deep pink-fuchsia-colored piece of fruit with white flesh with black speckles. Thais love and use the fruit in many sweets. A dessert should therefore not be missing in Pitaya. The ice creams and sorbets (3 euros) here are also Thai-oriented: coconut, mango, lemon basil, passion fruit and, how could it be otherwise, pitaya. In addition, there are three mousses (4 euros) such as coconut-pineapple. With a nod to the French owners, there are also macarons, although they also have Thai flavors and striking colors.