We have long been drawing attention to the disorder in the streets of Prague. For example, after going to Prague's main railway station, tourists will be welcomed by the homeless, drug addicts, the ubiquitous mess or the smell of urine. Prague 10 is bothered by unimported garbage cans and a mess lying around. This time we went to the center of Prague, where a larger number of tourists are gradually returning and we did not manage to split up.
Which on Prague's street were still almost empty last year, this year tourists are gradually returning to them. According to the Czech Statistical Office, 1.6 million guests stayed in the Czech Republic in the second quarter of 2021, which is 51 percent more year-on-year. Compared to 2019, ie a year without a pandemic, however, we still do not reach even one third.
The sadder is what awaits tourists in the streets of Prague. During Sunday afternoon, we went for a walk through the tourist center of Prague, our route also led, among other things, through Melantrichova Street, which connects the Old Town Square with Wenceslas Square. And what interested us the most? Dirt, dust, mess and garbage.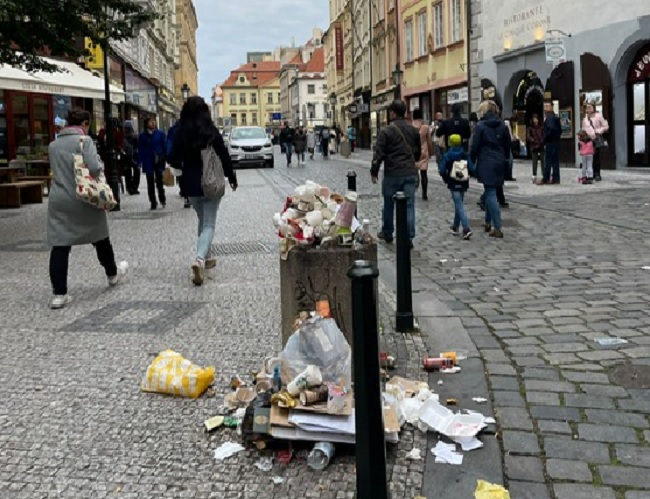 "Instead of batting at Comic-Con, the boletus could also clean up in Prague, where tourists return," we heard a passerby standing over an overflowing garbage can.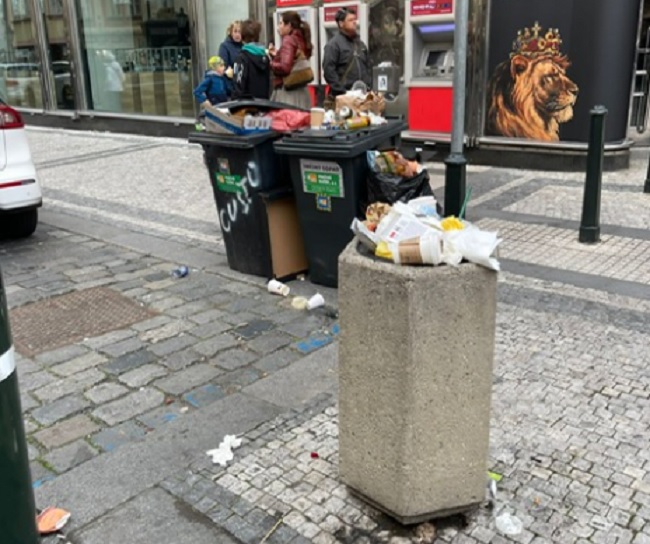 He came across the opening of the second year of the Comic-Con Prague 2021 festival, where he stylizes himself into the fictional characters of Arnold Rimmer from the British sci-fi sitcom The Red Dwarf – that is, a character who is a holographic simulation of a dead crew member. The mayor of Prague, Zdeněk Hřib (Pirates), took the stage, determined his clothes and the audience burst into cheers and unceasing applause – this was the opening of the second year of the Comic-Con Prague 2021 festival.
"It is completely incomprehensible that Prague does not solve the mess and coughs up Praguers at large. Sometimes I feel like cleaning it for free, the bar in the streets really annoys me, "we recommend another.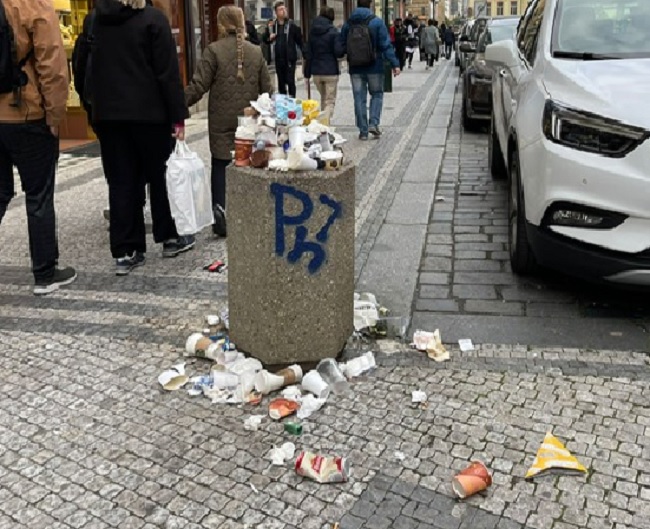 The situation in Prague 10 is similar. Citizens are bothered not only by clutter and parking, but also by security, which is worse than elsewhere due to these problems. "The mess is really big here, the problem is mainly with the export of garbage cans," says the population of about 60 years of Vršovice during the walk.
"We have several collection yards in Prague, where you can throw anything away for free, but people are lazy. In addition to our garbage cans, there are constantly mattresses, televisions, wardrobes, refrigerators …, "the resident of Prague 10 also complained.
Are you a politician? Publish everything you want without editing. Register HERE.
Are you a reader and want to communicate with your representatives? Register HERE.
author: Barbora Richterová