"Bulgaria's national interest is a new nuclear power." This was written by BSP leader Cornelia Ninova on her Facebook account.
"The Belene NPP will change as well as many other things, but who can't hear.
The project for construction of new nuclear facilities at the Kozloduy NPP site has reached an important stage related to the decommissioning …
Just to remind you that in 2013 we gathered over 770,000 signatories for a national referendum. The majority of GERB then changed the questions of the poll. Then take a decision in Parliament on the wonderful construction of a new nuclear power plant on the Belene site. Now it is not clear to anyone – the only safe and cheap replacement power for coal-fired power plants is nuclear energy. But valuable time is not wasted, for which at the time of reporting to the entire Bulgarian people. Some other parties, which will be included in the next national assembly, agree that only one of the first things they will do is move forward to build a new nuclear power plant. This is a workable and sensible solution. "
More from POLITICS:
DB: The electricity for the household so that it is not sent until July and the resignation of the director of Bulgargaz
Anna Zarkova: We produce hatred everywhere and I consume it with pleasure
Borissov speaks on all topics, but does not comment on Peevski's return (VIDEO)
Hristo Ivanov: The battle in Veliko Tarnovo will show every country in Bulgaria
Nikola Filipov: If these prices are kept for a long time, it will be detrimental to our entire economy
The representative of the European Commission in Bulgaria announces when and how we can seek funds under the Protection Plan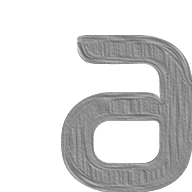 Tags:
Cornelia Ninova nuclear power
Help the news to reach you!

We are glad that you are with us here and now!
Visiting Actualno.com, you support freedom of speech.
Independent journalism needs your assistant.
Each donation helps your cause – objective news and analysis. Be an active participant in the change!
Bank account
Recipient's name: Webground EOOD
IBAN: BG53UBBS80021021528420
BIC: UBBSBGSF
Reason: Donation to Actualno.com
!! function (f, b, e, v, n, t, s) {if (f.fbq) return; n = f.fbq = function () {n.callMethod? n.callMethod.apply (n, arguments): n.queue.push (arguments)}; if (! f._fbq) f._fbq = n; n.push = n; n.loaded =! 0; n.version = '2.0'; n.queue =[]; t = b.createElement (e); t.async =! 0; t.src = v; s = b.getElementsByTagName (e)[0]; s.parentNode.insertBefore (t, s)} (window, document, 'script', 'https://connect.facebook.net/en_US/fbevents.js'); fbq ('init', '231534010906114'); fbq ('track', 'PageView');
function hideDiv(id) { document.getElementById(id).style.display = 'none'; document.getElementById('inters.outside').style.display = 'none'; }
$(document).ready(function(){
if(document.getElementById('sscrl.inside')) { var heightBanner = document.getElementById('sscrl.inside').style.height; heightBanner = heightBanner.replace("px", ""); if(heightBanner>10) {
$('.last_act_c').remove(); } } var bodybgtime = setInterval(function() { var url = $('body').css('background-image'); if(url!='none') { $('body').addClass('body-side-banner'); $('body').css('background-position','top'); $('.last_act_c').remove(); } clearInterval(bodybgtime);
},800);
if($('#article-content').data('newsid') != undefined) { window.onscroll = function () { var rect = document.getElementById('fb-comments').getBoundingClientRect(); if (rect.top < window.innerHeight) { loadAPI(); window.onscroll = null; } } } function loadAPI() { var js = document.createElement('script'); js.src="https://connect.facebook.net/en_US/sdk.js#xfbml=1&version=v3.3"; document.body.appendChild(js); } });