The Dorotheum auctioned off vintage and youngtimers of all classes during the Classic Expo in Salzburg. A Ford Capri was particularly popular.
On October 16, 2021, the Dorotheum auctioned almost 80 classic automobiles, tractors and racing cars during the Classic Expo. Various car brands were among them: Audi, Alfa Romeo, Jaguar, Lancia and Mercedes as well as Volkswagen and Volvo. The Austrian brand Steyr was represented with a Fiat license and a universal tractor. In addition to various sports cars, the Porsche logo can also be found on a tractor from 1958.
Lamborghini Countach for 460,000 euros
The estimated prices of the offered youngtimers and oldtimers range from a few thousand to 400,000 euros. The auction house estimated a black Lamborghini Countach LP 400 S from 1979 at this value. The six-figure offers also included a Guards Red Porsche 911 Speedster from 1989 and a Jaguar E-Type from 1963. The Countach sold for 460,000 euros – a proud sum, Even if this already includes the surcharge for the auction house that is customary at auctions.
Years of construction from 1929 to 1997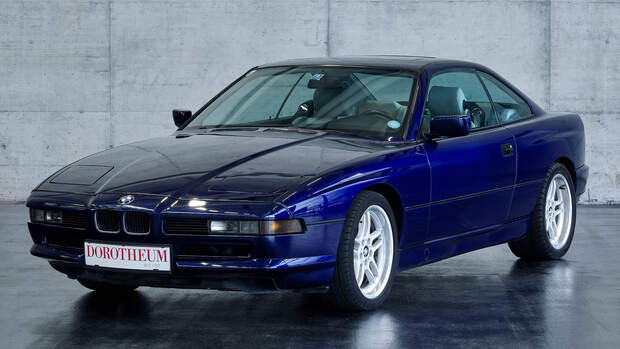 The range of years of construction goes back to a Citroën C4F from 1929. The youngest vehicle was a 1997 Pontiac Grand Prix Nascar racing car.
Five-digit mileage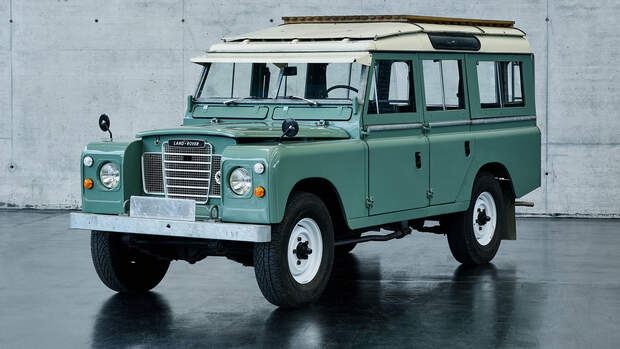 Some of the cars on offer have only a few previous owners or kilometers. A Ford Capri, for example, which was offered with a mileage of 21,060 kilometers. In the end, the red coupé brought in 29,325 euros including the buyer's fee. A VW Polo 86C Coupé, a Datsun Sunny Coupé and a Porsche 944 also achieved five-digit mileage over time. The 944 achieved a price of 25,300 euros.
A Series III Land Rover probably also had a little eventful life, which entered the fire department in 1973 as an annual car, drove around 30,000 kilometers there in just under 40 years and was then painted again in the original light green. It went away for 27,600 euros within the estimate.
First owner comes from a Corvette C4 that the previous owner bought new in the USA and later took with him to Germany. Here, however, the speedometer only shows a five-digit mileage in miles: the reading of 75,000 corresponds to 120,000 kilometers. At a retail price of 13,800 euros, the red Corvette is a real bargain.
Auction and viewing
The Dorotheum auction will take place on Saturday, October 16, 2021 during the Classic Expo Salzburg. It starts at 9 a.m. and ends at 4 p.m. The auction will take place in Hall 1 in the exhibition center. The auction house charges a surcharge of 15 percent including VAT on the highest bid. Bids could be submitted on site and after registration in live bidding online. Some vehicles were auctioned without limit, all without guarantee or warranty.
opinion poll
Yeah yeah If the car is good, the auction house is reputable and the opportunity is favorable.
Never! It's way too risky for me.


read more
Conclusion
It is fascinating to see which rolling contemporary witnesses, some of whom were manageable mileage, auctioned off the Dorotheum on October 16 in Salzburg. The diverse range extends from pre-war cars to cabin scooters and tractors to super sports cars. Bourgeois items from Ford, Opel and VW were also up for auction. These included rarities and real bargains such as a well-preserved Datsun Sunny Coupé that cost 6,440 euros or a Corvette for the price of a new Hyundai i20. Other low-mileage cars, such as a Ford Capri and a Porsche 944, fetched high prices. The trade fair audience was very interested in the auction cars: the hall was quite well attended shortly before the auction.