A fire fighter living in the neighborhood was injured in a house fire in Frankfurt am Main on Sunday morning.
Frankfurt am Main – It is probably thanks to a very fortunate circumstance that there was a fire in a single-family house in the Hessian Main metropolis Frankfurt has not come to worse. The cause of the fire in a kitchen on the first floor is still unknown.
As a spokesman for the Frankfurt fire brigade reported on Sunday morning, the fire broke out around 7.36 a.m. in the building in the Schwanheim district. The fire brigade and the rescue service were alerted immediately, but one helper was able to be on site even faster than others before starting work.
According to the report, a Frankfurt fire chief was on his way to the station when he was informed about the fire in his neighborhood. Immediately he went back to help the local residents – and it paid off.
Before his colleagues even arrived, he helped the residents of the affected family home to leave the burning structure so that there was no danger to life or limb.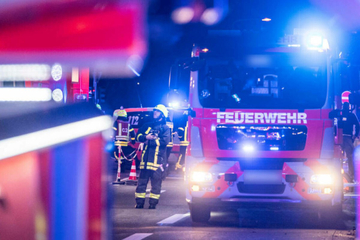 Frankfurt fire service
Residential house brand in Frankfurt: fire brigade rescues man from burning apartment
The fire-fighting teams, who arrived a little later, could immediately start fighting the fire and master it after about 30 minutes thanks to a so-called internal attack and with the help of a turntable ladder from the outside. In addition, it was possible to prevent the flames leaping from the windows from spreading to neighboring houses.
After the extinguishing work and the routine smoke extraction from the building had been completed, the residents of the surrounding houses were able to return to their apartments.
For the quick-witted fire fighter from the neighborhood, the mission did not end perfectly. He was slightly injured by inhaled smoke gas and was looked after by the emergency services. A total of 50 emergency services from the volunteer fire brigade from Schwanheim as well as the Frankfurt professional fire brigade and the rescue service were on duty.
The exact amount of damage and the cause of the kitchen fire are determined by the police determined.