Portals 15min invites to get acquainted with 11 sorcerers from all over the world and still enchanting foreign actors and directors with roots in Lithuania. Not one of them, already being a world star, returned to Lithuania, at least for a short time, looking for his roots here.
We also invite you to read a text about music performance from all over the world, which has its roots in Lithuania.
10 famous musicians from all over the world with roots in Lithuania
Another 10 famous musicians from all over the world, whose roots are in Lithuania
11. Jason Sudeikis
Jason Sudeikis is an American actor known for his comic roles. He starred in the comedies "How to Get Rid of the Bass?" 2021 he won an Emmy Award for Best Actor in a Series for Watching Ted Lasso.
Lithuanian surname in 1975 J. Sudeikis, who was born in 2006, inherited from his grandfather 's father, who was born into a Lithuanian family in the USA. It is true that not only J. Sudeikis himself remembers his grandfather, but also his father Daniel – J. Sudeikis' grandfather Stanley Filip Sudeikis died in 1948, when his son Daniel was only two years old.
"Dad died when I was two," in one interview to understand Jason's father Daniel. "I don't even know who she died from because my mom never wanted to talk about it, and I respected her choice. I don't even know the names of my grandparents, so I can't tell you either when or where Sudeikiai came from in America. "
2019 Alvidas Jancevičius, a journalist from Tauragė Courier, was looking for JJ Sudeikis' ancestors in Lithuania and found that his great-grandfather Stanislovas Sudeikis had emigrated from the Tauragė region to the United States in 1893. There he understands the family with another Lithuanian Lithuanian, born in Raseiniai, and in 1915. Stanley Philip was born – grandfather of J. Sudeikis.
However, J. Sudeikis' grandfather was an alcoholic, who in 1948. died drunk fell from the steps of the church and parted his head. One can understand why the family did not want to talk about it.
10. Robertas Zemeckis
Robert Zemeckis is an American director and film producer. Many in Lithuania are well aware of his film trilogy "Back to the Future" or the film "Forest Gamp", for which he won an Oscar as the best director, and the film itself was recognized as the best film of the year.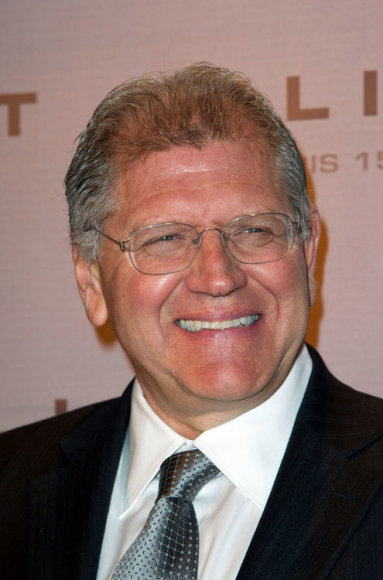 Photo by Scanpix / Robert Zemeckis
R. Zemeckis was born in 1951. In Chicago. His father, Alphonse Zemeckis, was of Lithuanian descent and his mother was from Italy. R. Zemeckis' father was a carpenter, in one interview the director looksthat he was very frightened when his son was engaged in film school.
2013 R. Zemeckis visited the country of his ancestors and in his visit he was surprised by an employee of the Toy Museum in Vilnius, he also visited other famous places in the country. The stay was private, the media found out about it only after R. Zemeckis had already left Lithuania.
9. Ruta Lee (Rūta Maria Kilmonis)
American actress Ruta Lee became famous in 1954. played in the musical "Seven Brides for Seven Brothers" ("Seven Brides for Seven Brothers"). Later, she played too many careers in various genres of films – comedies, westerns, dramas, criminal, etc. She also starred in series.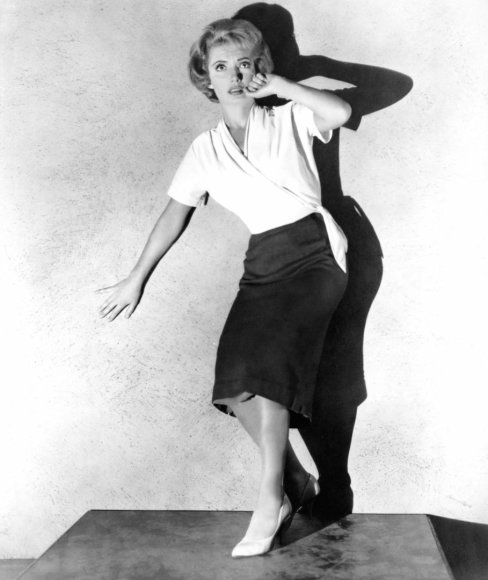 Photo by Vida Press / Ruta Lee (1961)
In total, she appears in more than 100 roles in cinema and about 3,000 on television, including broadcasting. Her name is also proud of the Hollywood Walk of Fame.
Ruta Lee was born in 1936. in the family of Lithuanian immigrants in Canada. Her real name is Rūta Marija Kilmonis. Her father was a seamstress and her mother a housewife. Ruta Lee is interested in a closer relationship with Lithuania than more of the actors mentioned in this article – she speaks the Lithuanian language, actively supported the Lithuanian struggle for independence, and visited Lithuania more than once. 2019 Lithuanian citizenship was restored to her.
In addition, during the Soviet occupation in 1964. Nikita Khrushchev allowed R. Lee's exclusive legal rights to come to Lithuania to bring her grandmothers, and later to bring her to the United States. 1987 Lee brought another 18-year-old cousin to the United States and acquired the right to take care of her.
8. George A. Romero
Choose a plan and read without limits
Monthly
plan
001


€
sav

First week – 0.01 €,
later after 3.5 € / month.
Worth it
Annual
plan
279


€
months

Paying immediately
for 12 months – € 33.50
Pay

Enter your mobile number and we will send you a code
We've sent the code to your mobile phone. Enter it and read on