The new infected with the coronavirus have emerged from the analysis of over 17 thousand swabs, the positive rate on the first diagnoses is growing
FLORENCE – In the last 24 hours in Tuscany they have emerged 215 new coronavirus positives, up compared to yesterday when there were 135. Last Wednesday there were 229 cases.
The 215 cases today were identified by analyzing 17,396 swabs, of which 8,709 molecular swabs and 8,687 rapid tests (yesterday 19,197, a week ago 18,043).
The rate of new positives is 1.24%, while that on first diagnoses is 3.2% (2.3% yesterday, 3.2% seven days ago).

In the tables below you can see the municipalities of residence of the new positives and provinces and age groups of the infected.

The new positives for the Municipality of residence pt 1

The new positives for the Municipality of residence pt 2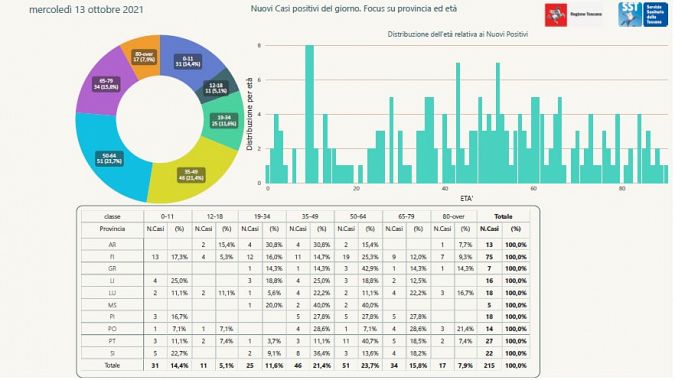 The new positives by age and province of residence