Before NC Eden in Prague 10, a festival called Healthy Prague 10 took place today from 10 am to 4 pm People could have their body mass index measured, learn more about canis therapy, try glasses simulating certain per mille of alcohol in the blood, or find out how many individual foods contain sugar cubes.
Breast cancer prevention and glasses simulating alcohol intoxication
More than twenty professional organizations presented themselves at the Zdravá Praha 10 festival in front of the Eden shopping center on Wednesday, October 13. People could have their blood pressure or body mass index measured, which tells them based on height and weight whether they are malnourished, normal weight or overweight. Thanks to a special imitation of a woman's bust, women and girls can try how to properly control the bust and feel a possible lump in time.
At the next stand, those interested could try, for example, glasses that simulate alcohol intoxication. There were three degrees of intoxication to choose from, the last of which simulated the eyesight of a man with more than two per mille of alcohol in his body. It should be added that these glasses simulate only the eyes of a drunk person and do not take into account other factors. In the same stand, it was also possible to try to put together puzzles from matches, which are supposed to be a kind of prevention against Alzheimer's disease.
As part of the enlightenment, leaflets were also available at the stand, for example, on the effect of alcohol on a person's behavior or how nicotine addiction works and what happens to the body when a person stops smoking.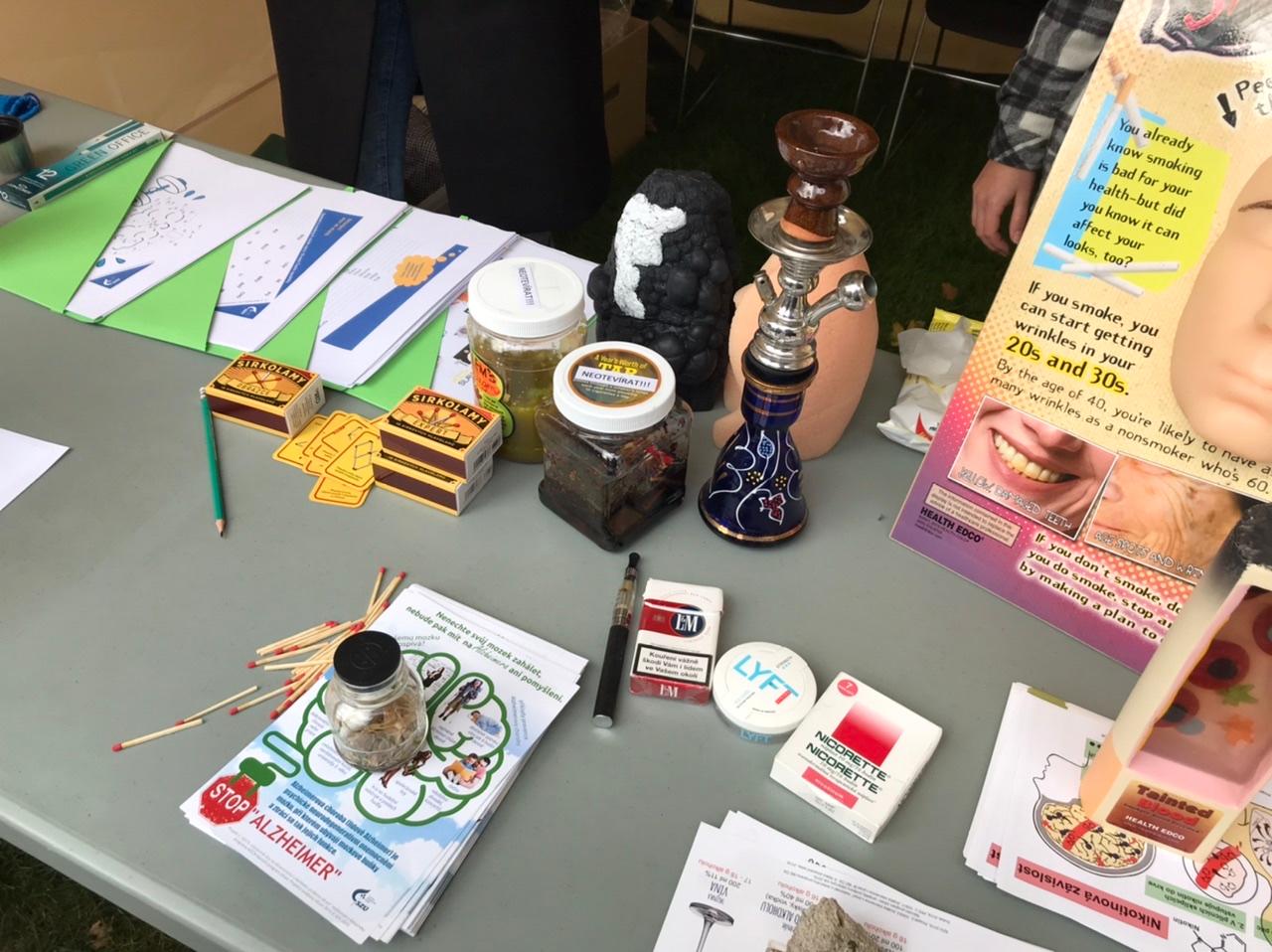 Canis therapy does not depend on the breed of dog, but on its nature
During the event, visitors could also learn more about canis therapy, which is a type of therapy that uses the presence of dogs and their positive impact on the client. For example, people have learned the fact that this type of therapy has an effect on the psychomotor skills of the client, which, thanks to contact with the dog, also acquires, for example, motivation to move. Also interesting is the fact that the ideal breed of dog for canis therapy does not exist, specifically does not depend on the already mentioned breed, but on the dog's nature.
In this case, it does not matter if the dog selected for this therapy does not like other dogs. But it is essential that he loves people and society. It is also never too late to start dog training and canis therapy. One of the dogs present started to practice canine therapy at the age of seven. The best prerequisite for such a dog is the fact that he grows up in a family with children and lets them "like almost everything".
How Many Sugar Cubes Does Coca-Cola Contain? Lots of!
At one of the other stalls, it was possible to find out how much individual food and drink contains sugar. For example, there are fourteen of them in a pint of Coca-Cola and eight in fruit juice. The large margot bar contains twelve sugar cubes, while the Corny bar contains "only" four. At this stand, people could also learn more about healthy eating and, for example, that eating fruit in the evening is a myth, as well as that milk does not belong in coffee.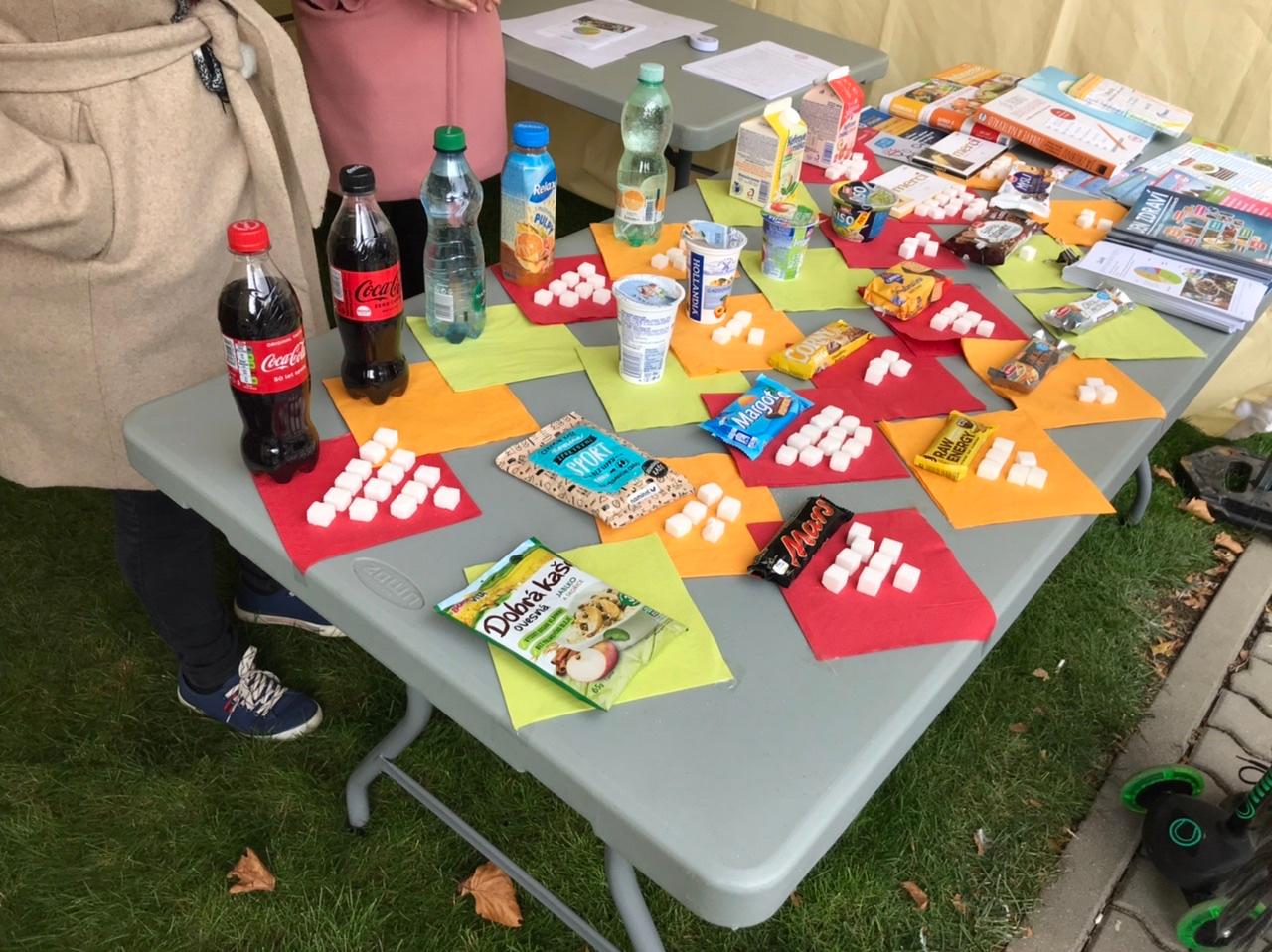 Those interested could also test whether they wash their hands properly and, most importantly, whether they soap their whole hands correctly. After applying special medications, people could put their hands in a special device that found out how they soaped their hands and what places they left out. At the stand, those interested could also get acquainted with how to wash their hands properly. Nowadays, it has also come in handy to raise awareness about whether we have the right respirators at home and how to recognize them.