October is the month dedicated to the fight against breast cancer all over the world.
Florence in Pink Onlus it will also give life this year to numerous initiatives in the Florentine territory to sensitize women, but also men, to undergo periodic checks.
Early diagnosis still represents the best defense against this type of cancer and can increase the chances of defeat of this neoplasm, the most common in women, by up to 90%.
Many initiatives. From Monday 11 October, the 6 historic gates of the city, the Puccini Theater, the Tuscany Hall, the Istituto degli Innocenti and, for the first time, the New Entrance of the Careggi Company every evening will be dyed pink to involve, inform, sensitize the greatest number of people to self-diagnosis and to adopt a correct and healthy lifestyle.
Confesercenti Firenze during Pink October "colored" its headquarters in pink and adheres to the campaign "BePink. Color your business in pink ".
"Breast cancer can be overcome but prevention and early diagnosis are essential. – says Sara Funaro Councilor for Education and Welfare of the Municipality of Florence presents at the inauguration of the Confesercenti initiative – For this reason we will always be at the side of those who, like Confesercenti and the non-profit organization Firenze in rosa, give a concrete hand to promote knowledge of the disease, a correct lifestyle and the importance of prevention and periodic checks ".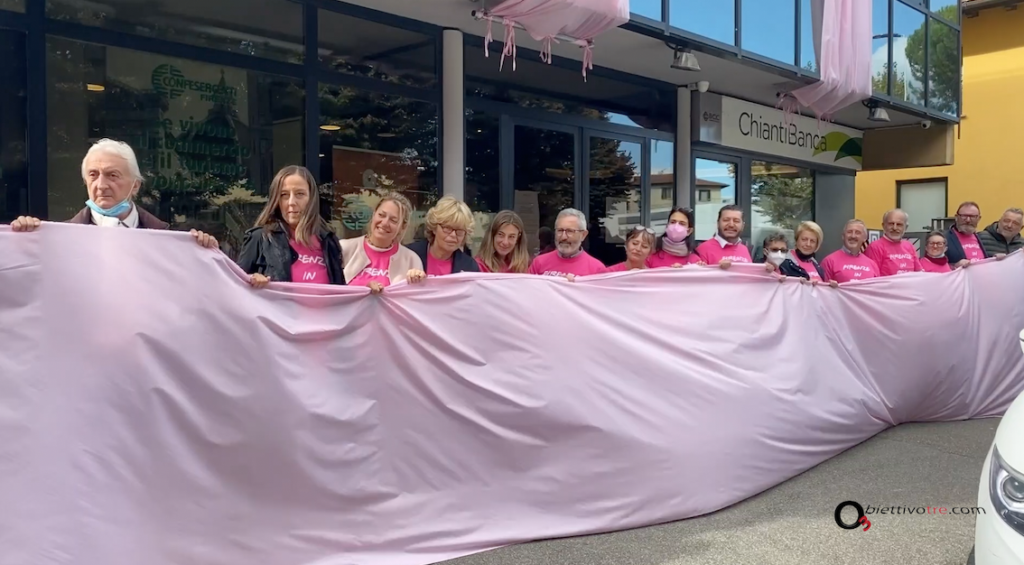 For the 2021 edition it is the Female Fiorentina that has accepted the invitation to participate, undergoing checks and thus offering itself as an example for their peers.
"Sport has always been at the center of the initiatives of Florence in Rosa Onlus – declares the President Lucia De Ranieri – because, together with a healthy diet, it represents a fundamental tool to reduce the risk factors for the onset of diseases and to guarantee our well-being. I firmly believe that Fiorentina is a sporting reality. Women can contribute to spreading this message by giving an extraordinary example to many women and girls ".
Here is the initiative of Confesercenti Firenze:
""