Eating at a restaurant can quickly turn into a headache for people with allergies or intolerance to gluten, who in Toulouse find too few menus offering suitable alternatives. Here is a selection of five original tables to have a good meal… gluten-free.
Plant-based sweets: vegan, raw and gluten-free
A stone's throw from Place Saint-Aubin, the orange sign of the small restaurant Douceurs vegetales gives a luminous taste of the character and cuisine of its surprising chef Leilla Bogaert. Specializing in Raw cuisine, modern raw food, Leilla Bogaert offers, always with a smile, 100% vegetable and organic dishes, as tasty as they are inventive. Concerned about the well-being and health of her clients, this trained naturopath does not hesitate to revisit, in vegan and gluten-free version, classics such as pizza. Each day, the menu offers two daily specials, one raw and the other cooked, "so as not to offend everyone's habits". Leila Bogaert is also a caterer and offers workshops and training for budding raw-eating chefs. An essential address for gourmets who do not want to sacrifice taste buds satisfaction to their diet.
Practical information
11 rue de l'Étoile
05 31 54 10 64
Court: gluten-free burgers and beer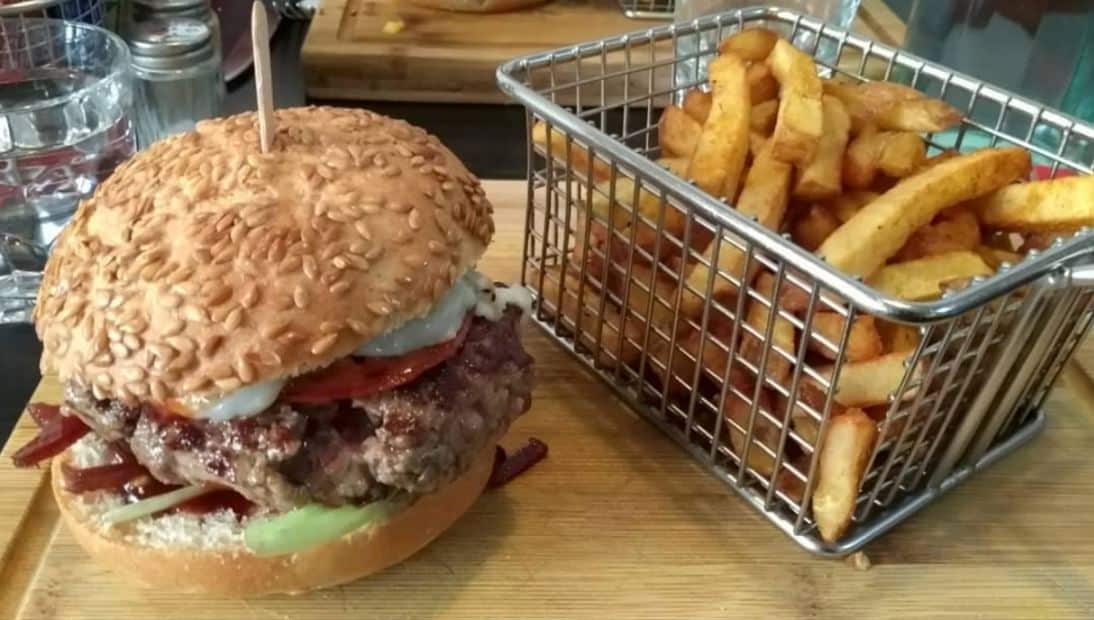 As eating gluten-free does not necessarily mean eating vegan or raw, here is a slightly less "healthy" proposition: a gluten-free burger with court, rue du Taur! But be careful, eating a burger doesn't necessarily mean junk food either. Indeed, this Burger Factory offers a neat and homemade version, with baker's bread, of the famous North American sandwich. All accompanied by homemade fries. Fans wishing to avoid gluten will only have to order the burger of their choice in a special bread. (Attention, for the most sensitive, to possible traces and cross-contamination). Finally, for total pleasure, the restaurant also offers gluten-free beer and homemade fries.
Practical information
51 rue du Taur
05 61 23 93 98
Home deliveries and take out orders
Silex & Fourchette: Paleo and gluten-free cuisine
Coming from across the Atlantic, the paleo diet consists of drawing inspiration from the diet of our prehistoric ancestors to eat according to a "raw and healthy" diet. Thus, rue des Lois, in the center of Toulouse, the restaurant Silex & Fourchette offers you cuisine based on fresh foods that are naturally gluten and lactose free. Fresh fruits and vegetables, of course, but also meat, fish or eggs for protein as well as seeds, berries or nuts. In short, a whole hunter-gatherer menu. And, as our Paleolithic cousins ​​had not yet embarked on the cultivation of wheat (appeared in the Neolithic period), they were unaware of any gluten-related problems. Here, the flours are therefore all ground on site, based on rice, chestnuts or chickpeas and vegetable milks. A timeless experience, ideal for those who are allergic or intolerant to gluten or lactose.
Practical information
42 Rue Des Lois
07 61 25 65 72
Sixta: Restaurant, tea room and … nap room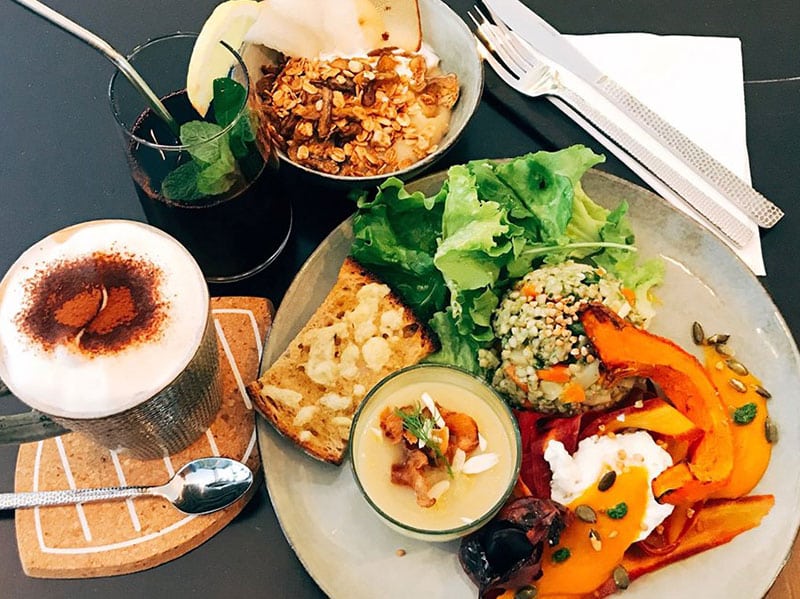 the Sixta is above all a restaurant and vegetarian tea room which offers, in a refined and relaxing decor, menus composed with organic, local and seasonal products. But to leave no one behind, this charming restaurant on rue Bayard, near the station, systematically provides gluten-free, lactose-free… and raw alternatives. What to find its account among one of the three weekly proposals of starters, main courses and desserts. The little extra of the place: the Sixta also hasa nap space.
Practical information
28 Bayard Street
09 54 52 92 67
Eugénie's living room: gluten-free brunch, snacks and cookies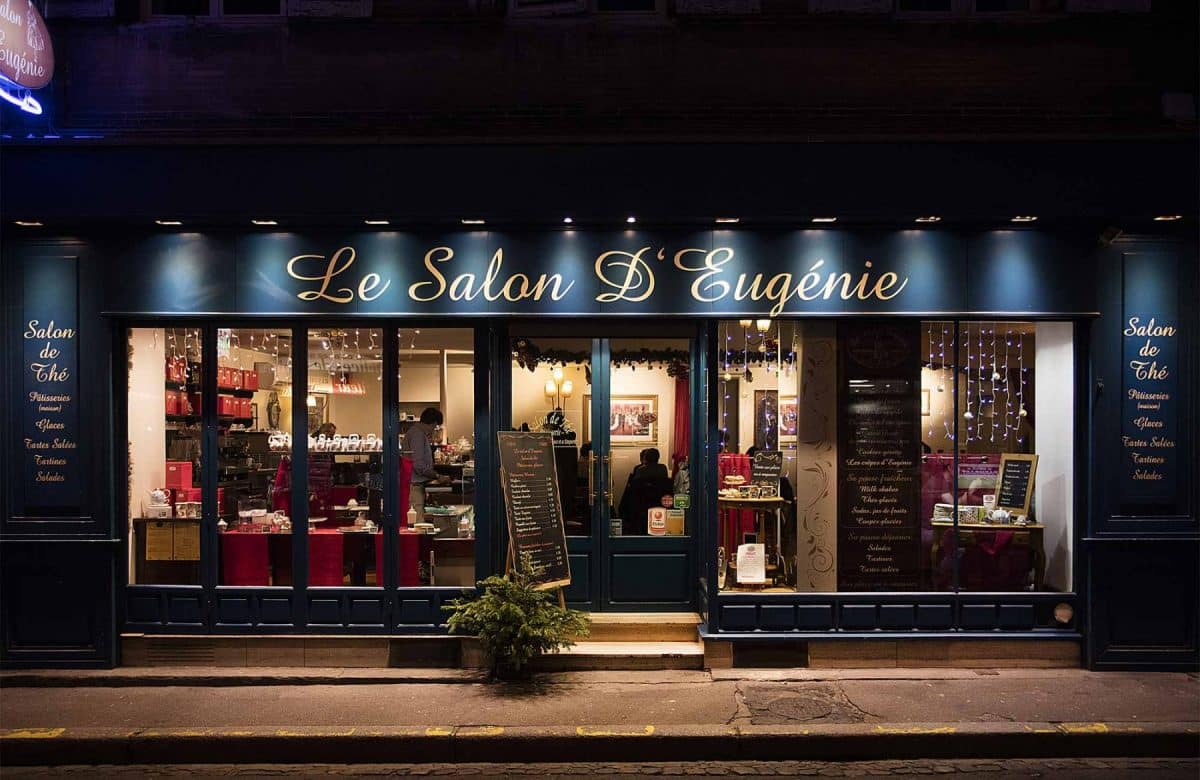 In the city center, a few hundred meters from the Capitol, Eugenie's Salon is a tearoom-ice cream parlor with a slightly "British" spirit and decor. Pastries, bowls and salads, the place is ideal for a snack break. Both for afternoon tea and for lunch or a Sunday brunch on the terrace. Among the dishes, bruschettes or suggestions, the customer will always find a gluten-free or even vegan proposition. And, best of all, there are even gluten-free cookies.
Practical information
16 rue des Lois
31000 Toulouse
Phone. 05 62 30 84 52