Antwerp
–
Duncan Vandael, manager of café 't Licht der Dokken on the Eilandje, can call himself the new Mustache of 't Stad. This was celebrated with a parade including a carriage, city drummers and a reception by alderman Peter Wouters (N-VA).
"The European Mustache Club Antwerp already had problems for me in 2020, but the coronation could only happen now," says Duncan. He does not regret the postponement: "The parade was overwhelming and at times quite sometimes."
The new Mustache of the Year shared his coach with former mayor and mustache laureate Bob Cools: "Everywhere there were people waving and taking pictures. Whether that was to me or to Bob, I'm not quite sure. But I know a royal for one day."
There was still a cloud in the otherwise clear sky. "My mother should also have been in the carriage, but unfortunately she was stuck in a traffic jam. Fortunately, she was able to join halfway through the process."
To prepare for the ceremony, we first had to go under the knife. "Until recently I also had a beard, but I trimmed it. And this morning I went to a barber to have my mustache trimmed and waxed. He had to look spectacular."
The ceremony was concluded – how could it be otherwise – in 't Licht der Dokken.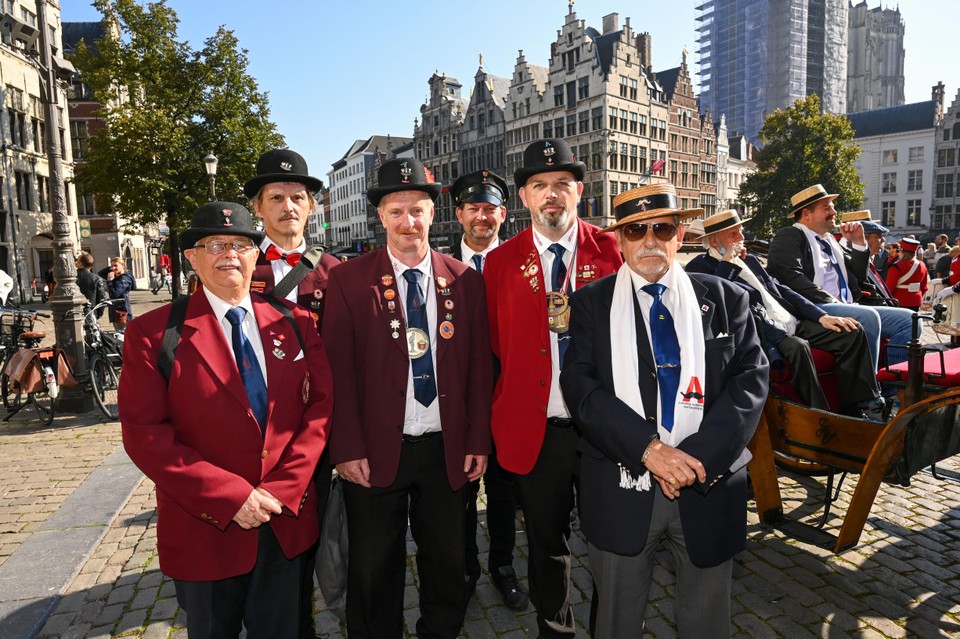 (mibl)