ANTWERP/BURGERWOODAfter Brussels (not so) Little Amal has now also arrived in Antwerp. The three-and-a-half-metre-long giant doll began its journey from the Syrian-Turkish border to the United Kingdom in July and has since crossed all of Europe. Amal is looking for her mother and symbolizes all the children who had no choice but to flee their country and be separated from their families.
Little Amal's 'The Walk' through Europe is a project of the British theater company Good Chance and the South African Handspring Puppet Company. Together they draw attention to the fate of minors who flee their country through war, politics of misery. All fifty European cities that Amal passes through have put together a special program to receive her.
In Antwerp, the Antwerp-Iraqi theater maker Hussein Al-Khalidi is at the controls. He worked as an actor and director in Iraq until he fled to our country in 2015. Today he is an artistic collaborator and collaborates with various Antwerp theater and youth groups. He directs Amal's journey through our city from his own experiences and fantasy.
(read more below the photo)
big kite
A parade of kites and children – including from the De Kleine Jacob and De Zevensprong schools – showed Amal the way to Theaterplein on Friday evening, where she was welcomed by an unprecedented crowd. Amal marched in procession via the Meir and the Wapper to the Theaterplein, where a large kite was raised and where Amal distributed ribbons himself. The Red Star Line museum – which has a history of bringing people overseas – handed Amal a good luck charm that can strengthen her for the rest of her journey.
"As the kite took off and gradually started to soar higher and higher, Amal got a euphoric feeling of success," explains Hussein Al-Khalidi. "The kite took all her wishes and dreams into the sky."
The Reuskens
Those who were unable to see Amal on Friday evening in the city center will have a second chance on Saturday afternoon in Borgerhout. After all, this is where the traditional giant procession De Reuskens takes place. The giant procession leaves around 2 pm with more than 35 departures in the Tuinwijk and goes to Moorkensplein. Giants Reuzin, Reus, Kinnebaba and Dolphin will welcome their foreign guest Amal with flowers and the traditional Giant Dance. Out of gratitude, Amal will teach the Syrian dance 'dabke' to the Borgerhout audience. They are asked to bring paper flowers for Amal.
(read more below the photo)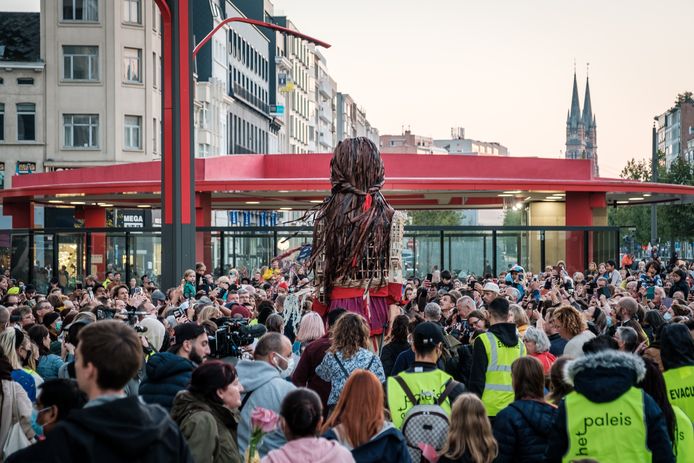 At 5 pm, Amal will leave for the Laar for 'Atlas', the annual meeting party of Atlas, the city's integration and civic integration organisation. During her walk on the Turnhoutsebaan, she is accompanied by artistic birds from puppet buskers De Wolk in Ghent. During this closing moment, Amal receives a parting gift before she leaves Antwerp again.
Mysterious
"But we are not yet telling you what that gift will be," says Karim Bachar (Vooruit), alderman for integration and civic integration. "As Amal discovers the city, we also hope to draw the public into her story. So anyone who is curious will come and discover it."
You can find the full program of the giant procession De Reuskens and where and when you can spot Amal on Saturday. here. See more images of Amal's passage below.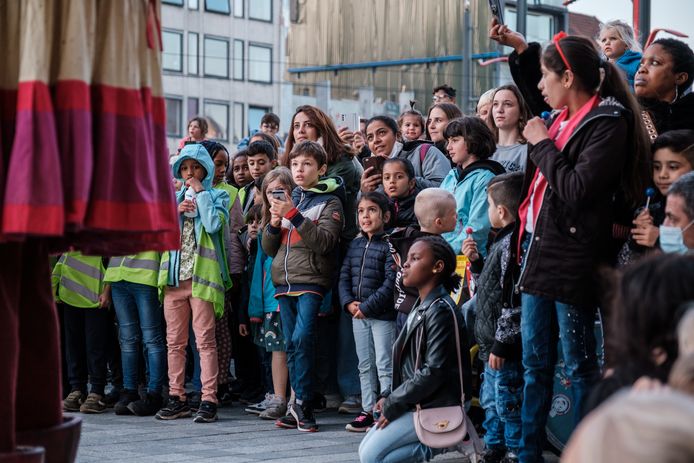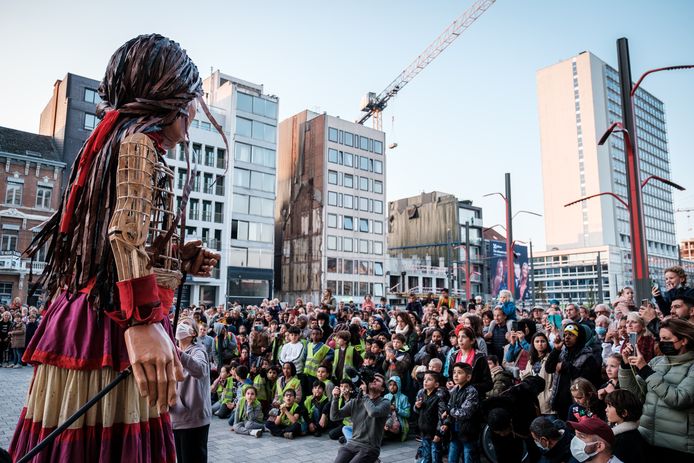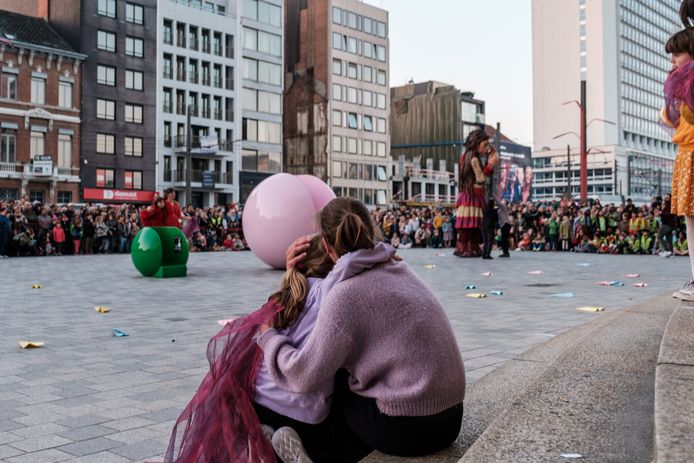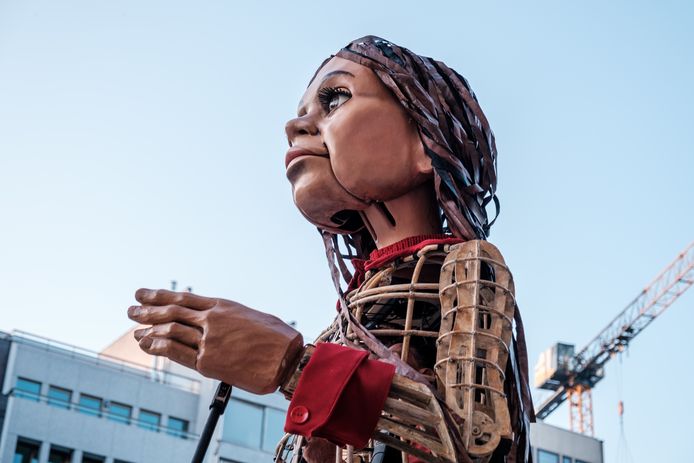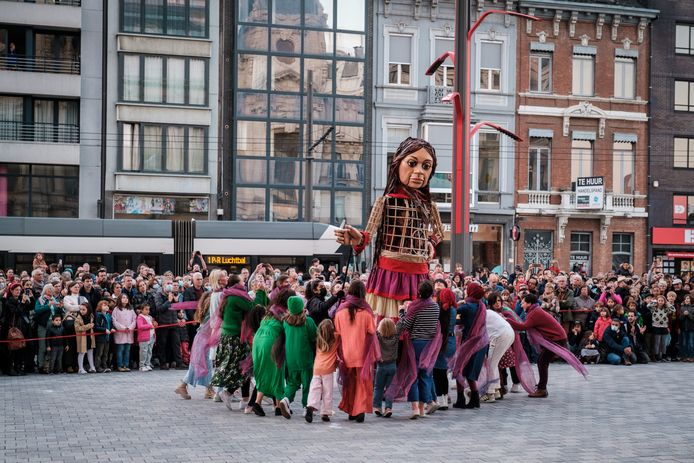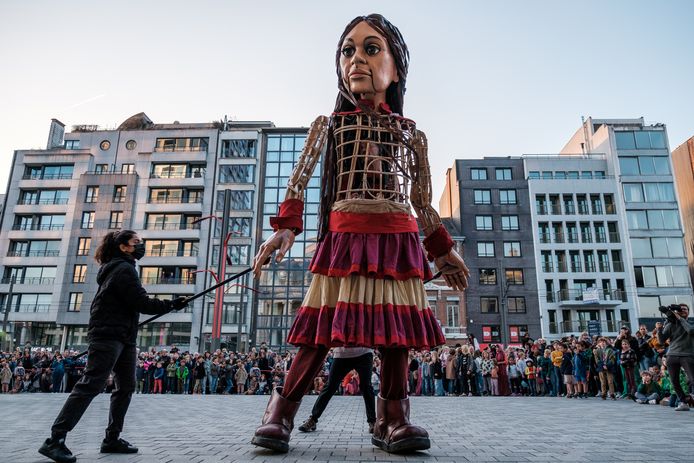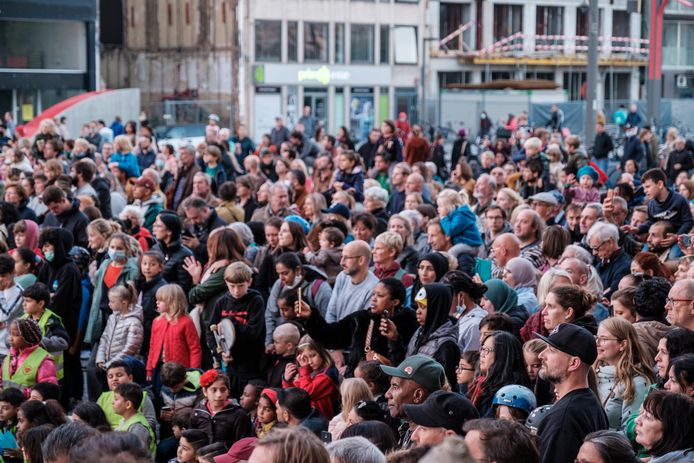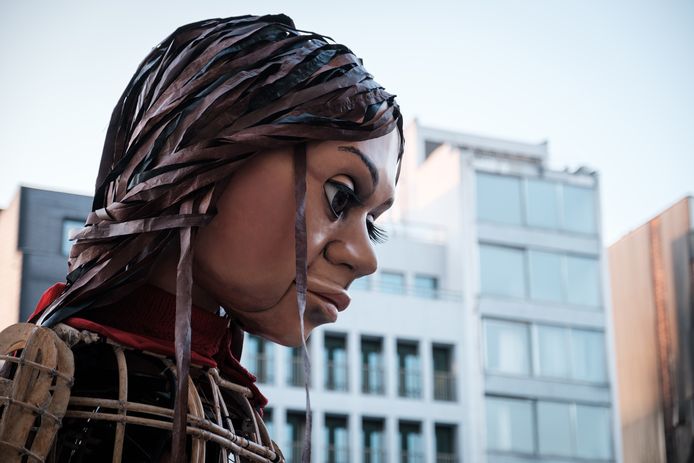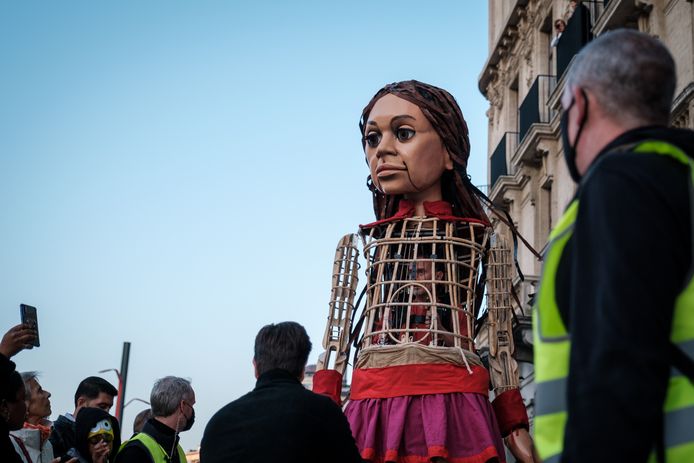 Free unlimited access to Showbytes? Which can!
Log in to create an account and never miss a thing about the stars.

Yes, I want free unlimited access