In September there was a new monthly maximum in sales of 100% electric vehicles in Portugal. Figures revealed this Wednesday by the Association of Users of Electric Vehicles (UVE) conclude that 1,551 electric vehicles were sold, in what those responsible for the organization consider "A clear demand response to the growing supply of new electric models being marketed in the country".
The same nominees nominated in September electric vehicles reaching a market share of 25%, "Number unthinkable a few years ago".
If we add hybrids to pure electrics, September was the second best month of the year with 2,748 electric vehicles sold in Portugal – and still the third best month ever in sales of electric vehicles in Portugal, counting the two categories: 100% electric and hybrid plug in.
In the first nine months of 2021, they have already been sold 19,673 electric vehicles in Portugal, which, according to UVE, may foresee a new annual sales record.
Hybrid cars plug in (connected to the socket for charging the batteries) recorded a moderate growth of only 1.8%, "reflecting the growing interest in 100% electric, which already have very important autonomy, and future buyers may do without a combustion engine and any type of fossil fuel", confide those responsible for ​​UVE.
As for vehicles with internal combustion engines (diesel and gasoline), the "decay, predictable, continues", according to that association, with sales recorded the fifth month of monthly declines in and the third consecutive month, accumulating a drop of 0, 4% in the first nine months of the current year. It should be noted that this is a drop in relation to the same period last year, a large part of it already with large losses due to the Covid-19 pandemic.
On full rise are sales of electric vehicles. According to UVE, if we account for the two types (electric and hybrid), passenger cars grew 40%, which is the consecutive month of gains, recording an annual growth of 59.8%.
Analysts of the Electric Car Users Association guarantee that "we are witnessing the beginning of the end of the internal combustion engine, for several reasons: much less efficient, more expensive to use and maintain, and especially to be very polluting and thus contribute for the aggravation of climate change".
And they also conclude that, if we analyze only 100% electric vehicles, it can be seen that sales growth has been increasing in a "very consistent" way, responding to an increasingly larger and more diversified offer, including practically all ranges and versions and with a very significant increase in real autonomies.
The average autonomy of pure trams on sale in Portugal currently reaches 400 kilometres.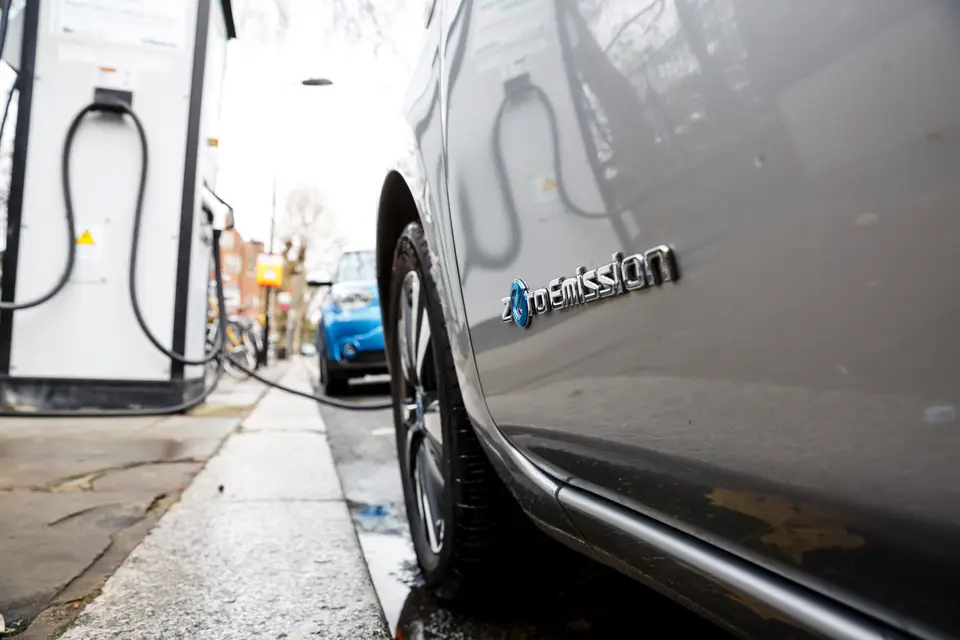 In terms of 100% electric vehicles, a Tesla ranks first with 321 vehicles delivered in September, Peugeot ranks second, with 198 vehicles sold, and a Hyundai, with 144 units delivered, in third and last place on the podium. .
In the year to date, Tesla reinforces the first position, with 1,031 vehicles sold, not second to Peugeot (873), and in third place to Nissan (815).
In relation to hybrids plug in the three brands remain with a nuance, a BMW (330) in the first position in the month, a Mercedes-Benz (199) in the second, and a Volvo (134) in the third. Benz (2,996) to occupy the first position, BMW (2,504) to finish in second place, and Volvo (1,591) to maintain the third position.