These days, intensive preparations are underway for the 23rd annual Roof Construction Prague trade fair, which took place from 10 to 12 February 2022 at the Prague Letňany Exhibition Center, in parallel with the Solar Prague and Crafts Prague trade fairs.
Looking back this year
As a result of the pandemic, this year's fair took place in a virtual form. Over forty companies and over 3,300 unique visitors took part in the online roof of the Roofs of Prague. Statistics cannot be compared with a traditional trade fair, but even in such a complicated time, exhibitors can connect with real interested parties who are looking for specific information.
Trends in trade fairs
Online trade fairs cannot be translated into classic stone trade fairs, but they can be an interesting additional marketing mix. The motto of traditional fairs are personal meetings and business arrangements. Visitors need to see the products, touch them, talk directly to the experts. Enabling online communication is experiencing a boom, we believe that real long-term business relationships will not be established without personal contacts.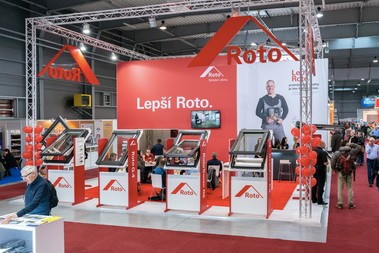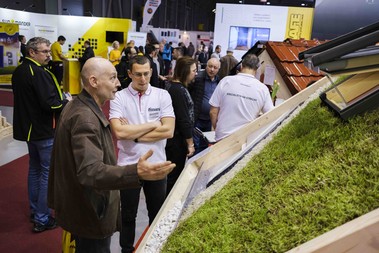 Topics of the fair 2022
Fair Roofs of Prague will present a comprehensive range of products and services for the construction and renovation of roofs and will respond to the current situation in the industry and in society. In addition to digitization across disciplines, the topic will be, for example green roof, retention and use of rainwater or shading techniques. No news in the legislation was omitted, including the new Building Act and new calls in the New Green Savings program for the period 2021–2030.
Fair Solar Prague we will focus on launching new programs to support the construction of solar power plants. The support will also cover power plants in business buildings, including shelters (eg for cars, construction equipment, material storage, etc.) with mostly local consumption of energy produced. Other current projects for the production of energy from renewable sources, such as rooftop power plants in combination with batteries and heat pumps or biosolar roofs, will be addressed.
Digitization of crafts
In the field of crafts, digitization represents the connection of traditional craftsmanship methods and tools with modern production technologies. You can look forward to innovations in the field of surveying and 3D modeling of roofs, solutions for the detection of roof leaks, many other applications and also top-notch digitized tools and implements. We see most of them within Festival of wood and tools, which is for the third time an integral part of the fair.
Accompanying program
The fair offer is complemented by an extensive program with a number of lectures, engaging demonstrations of crafts and attractive competitions. Experts in independent consulting centers providing advice and recommendations from all areas of construction, legislation and the use of grant programs.
The implementation team of the fair is very much looking forward to you!

Organizer of the Střechy Praha trade fair – roof coverings, insulation, roof windows, accessories, crafts and services for the construction and renovation of roofs. Simultaneously with the Solar Prague trade fair (renewable sources and energy savings), the Crafts Prague trade fair, the Purpo Prague project …