A Brazilian drug gang has hidden 695 kilograms of cocaine in hollowed-out mangoes. The fruit was about to be shipped to the port of Antwerp, Brazilian media reported.
–
Police officers raided a warehouse near Rio de Janeiro on Thursday and found a large shipment of mangoes ready to be sent to Europe and Hong Kong. The fruits were hollowed out and filled with cocaine wrapped in plastic. In total, the investigators confiscated 3,500 mangoes, which were fully checked and found to contain 695 kilograms of cocaine.
In a press release, the police reported that three men were arrested in the action who are reported to be from an organization specialized in sending drugs to Europe. according to the newspaper Globo Extra it concerns the managers of the companies involved and followed the raid on the warehouse after an investigation that had already been running for eleven months. A police representative reported in the newspaper that the fruit would be sent to Europe and Asia, more specifically to the ports of Antwerp and Hong Kong.
cola between sugar
Still in Brazil, in the port of Santos, a consignment of cocaine weighing 484 kilograms was seized on Friday. "The drugs were hidden among 3,000 bags of sugar that are leaving for Antwerp," reports the Receita Federal, the Brazilian customs. It was precisely a Malinois, Uruk, who could find the cocaine among the sugar.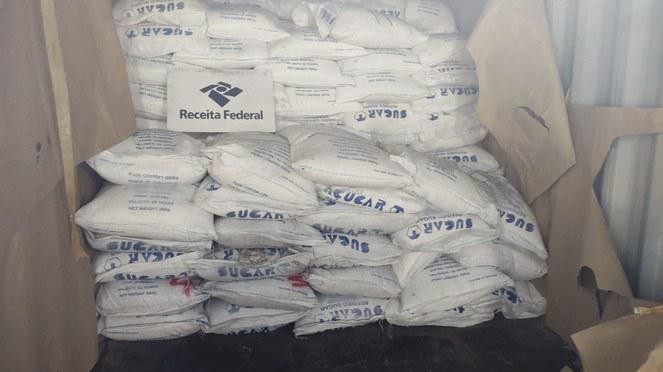 sare