Bertalan Balczó, Deputy State Secretary for Nature Conservation, was pleased to announce that in cooperation with the Ministry of Agriculture and the Hungarian Ornithological and Nature Conservation Association (MME), an important piece of important data and gap-filling literature was produced.
The 800-page bird atlas presents the occurrence data of 420 bird species observed in Hungary. In his speech, Bertalan Balczó mentioned that in the framework of the KEHOP financing project launched in 2016, coordinated by the Ministry, thirty specialists surveyed a sample area of ​​635, which informed him that he felt the national distribution of bird species nesting in Hungary.
The atlas processes 30 million data records and includes several bird species that were observed only once in Hungary until 2019.
The Deputy Secretary of State explained that the appropriate amount and quality of data is sufficient for assignment to nature conservation work, advocacy and decision-making;
In 2016, the Ministry of Agriculture launched the HUF 1 billion program aimed at the long-term conservation and development of natural values ​​and the implementation of the EU Biodiversity Strategy in Hungary.
One of the elements of this was the preparation of the bird map of Hungary, but this line includes the first basic map of Hungary's ecosystem (which is an important and important part of the analysis of ornithological data), or the basic map of green infrastructure.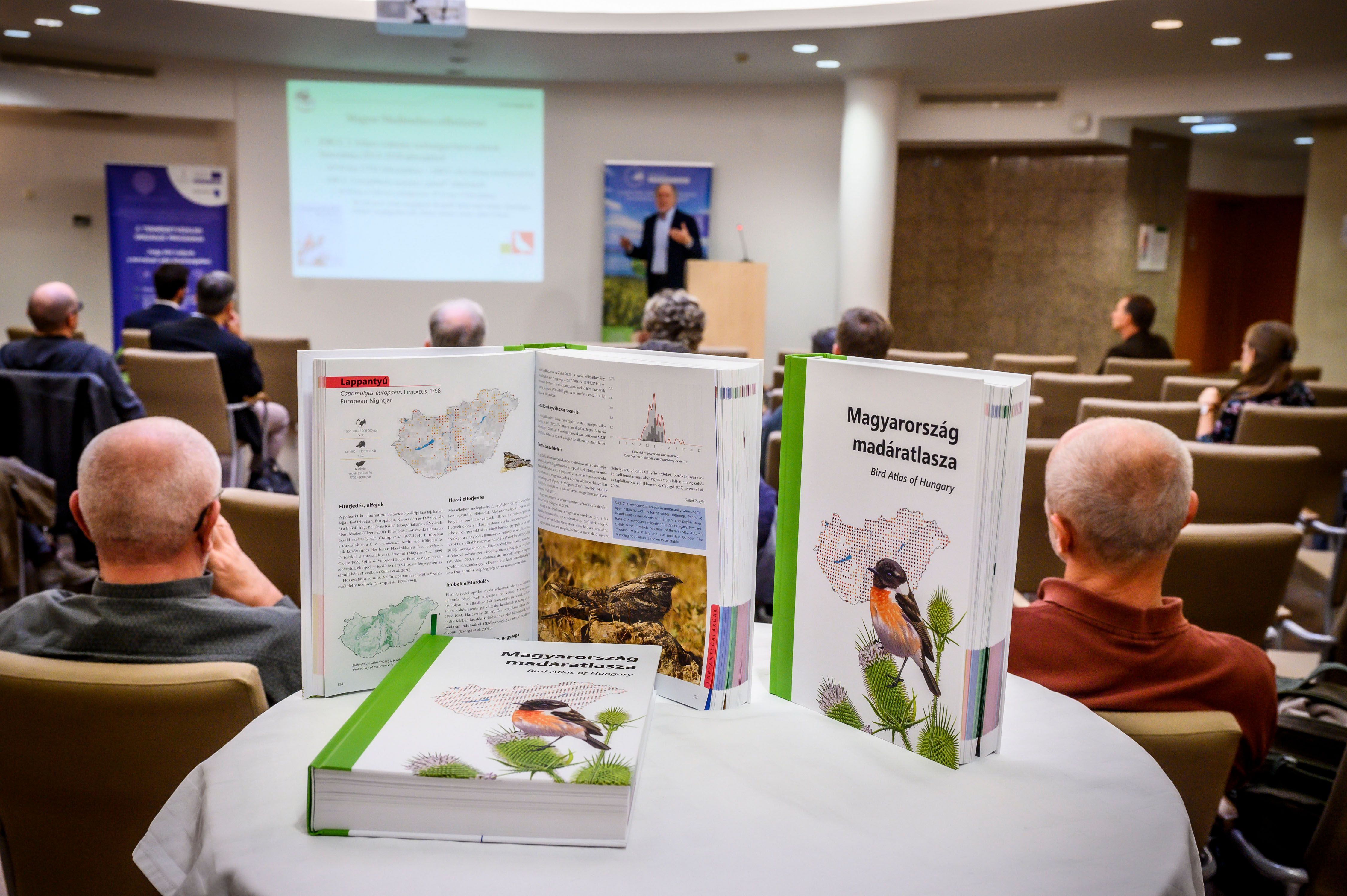 Bertalan Balczó reminded of the important requirements of the Ministry's cooperation with MME in 2016, such as the operation of national bird monitoring programs and the database, the operation of the Hungarian Bird Ringing and the Bird Ringing Center, the common structure against illegal bird destruction, or the use of high-voltage bird deaths. In addition, national park directorates, in collaboration with the organization, have been able to stabilize populations of endangered species such as bustards, imperial eagles or Saker falcons.
Hungary's bird atlas shows 420 bird species, colored by 1,700 figures, maps, graphs and 154 photographs. The volume is also available online in a pageable form at https://www.mme.hu/madaratlasz.