On Sunday 3 October, the very first World Chase Tag event in Belgium will take place on the roof of the discovery P&R Luchtbal. World Chase what, will you think? World Chase Tag officially sounds like World Cup Tag, a spectacular World Championship Tag indeed. You can try it yourself before and after the competition.
World Chase Tag is an international competition in which two teams play tag on an obstacle course. The competition was created in 2011 by American brothers Christian and Damian Devaux. The slogan is 'keep hunting and don't get caught'. Given the difficult movements, it is mainly freerunners who try their hand at World Chase Tag.
When Niels Van Santen, freerunner and sports technical coordinator for parkour or freerunning at the Gym Federation, was asked by Lantis to organize something with an urban character on the roof of the new P&R Luchtbal, he came up with World Chase Tag. Lantis, the client and manager of the P&R building, wants to use this urban event to introduce Antwerp in a spectacular way to one of its three new P&Rs in the outskirts of Antwerp.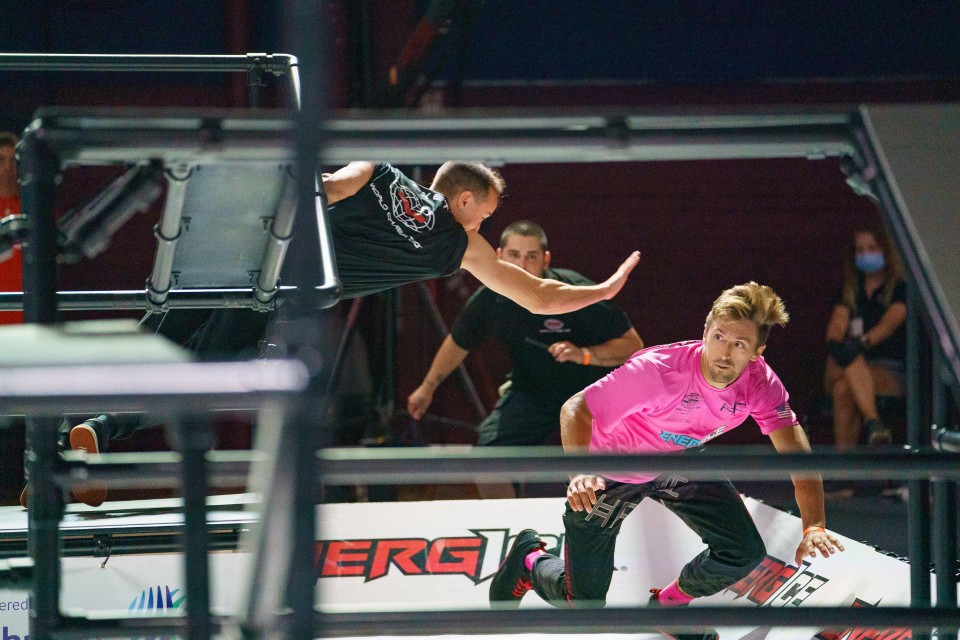 "World fast approach Tag is gaining international momentum quickly and a tournament has previously taken place in Belgium", says Niels Van Santen. "So this was a unique opportunity to give Belgian freerunners the opportunity to get acquainted with the competition."
World Chase Tage is played on a fixed arrangement of six obstacles on the quad, a terrain of twelve square meters. "Two teams of five of six players compete against each other in sixteen rounds. The chaser has 20 seconds to tap or tag the evader. If that doesn't work, the evader's team gets a point and a new chaser comes in. If it succeeds, the lucky chaser becomes an evader and a new chaser comes in."
There is only 25 seconds between rounds, so there is not much time to catch your breath. "World Chase Tag is a very intensive and strategic game that mainly involves tactics, speed and acrobatics. I myself have not married it yet, so I am happy to be able to play it in the real rules on Sunday at the Lantis World Chase Tag arena."
Eight teams will participate in the World Chase Tag event in the new P&R Airball, including some major international top players such as Blacklist and United. The two Belgian teams are by the Gym Federation. "We don't have a real selection, but the participants have all done parkour or freerunning. They come from all over the country, from Hasselt, Ghent, Antwerp, to Roeselare. From Antwerp, players from the freerunners clubs Rust Roest Merksplas and Art Gym Kapellen participate."
Info: Lantis World Chase Tag, P&O Luchtbal, from 12hR original. The competition starts at 2 pm and supporters can try it out for themselves from 4 pm. Parking in the new P&R is not yet possible during the event, but from December you can park your car there for 1 euro per day.