After the September 11, 2001 attacks in the United States, stricter regulations had emerged around the security of ports around the world. Those rules should protect against intruders with intentions, such as terrorist attacks, espionage, sabotage, and so on. In our country, 200 port installations that follow ISPS rules, in the port of Antwerp there are 85.
But what did a study by the Antwerp Port Authority show at the end of last year? At 46% of the companies, those rules are not applied consistently or insufficiently.
That is why federal minister of the North Sea Vincent Van Quickenborne (Open Vld) comes up with an opinion. He wants to impose clear, enforceable standards and introduce more controls.
"Some facilities in the port are already very good facilities of security measures. Others still need to go a bit further," says Van Quickenborne. "The measures are part of the fight against terror, espionage, drugs and cybercrime. These include better access control and registration of people and vehicles driving in and out, as well as better closures. Intelligent cameras, including thermal cameras, will be introduced that can zoom in directly on an incident. The Stroomplan thus becomes a Stroomplan XXL."
Transmigrants and Intruders
There will also be severe prison sentences. Anyone who sneaks into the harbor now risks prison sentences of up to 2 years, that would be no less than 15 years. "There will also be an explicit provision that those who are moored for a while may be more active in the port for a while," says Van Quickenborne.
ALSO READ: This is what happens when your cocaine transport fails: shocking images show how Antwerp residents are brutally mistreated
But are all those measures necessary? Are there many intruders? The shipping police already counted about 155 in the port of Antwerp this year. "99 times it was about transmigrants," says Hans Morren, head of the Antwerp department. "55 times it involved intruders, extractors who entered in connection with drug smuggling."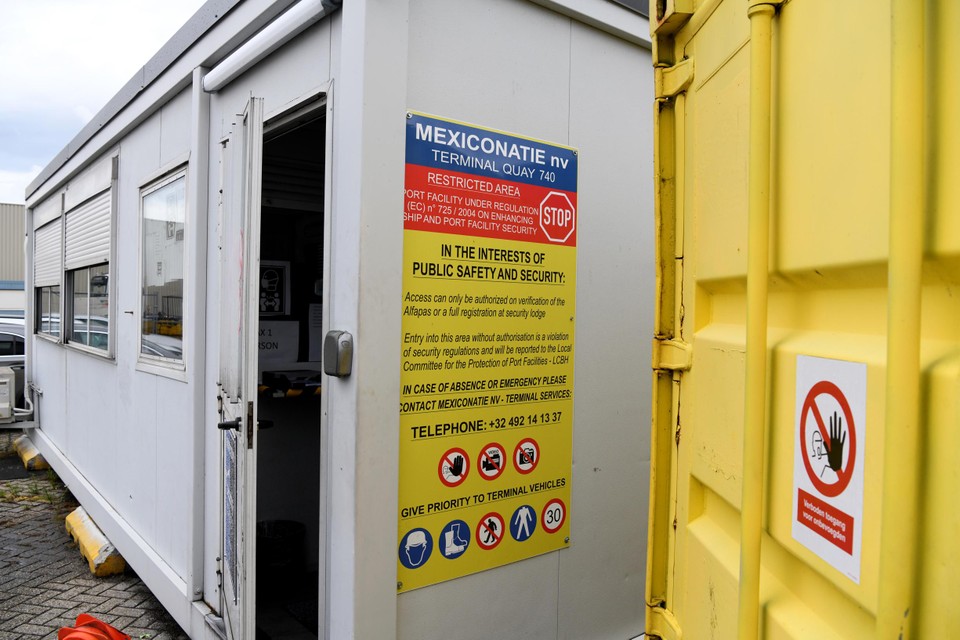 Antwerp Port Alderman Annick De Ridder (N-VA) praised the plan, but gave the minister even more that "there is an urgent need to strengthen the handling of prosecutions". To which Van Quickenborne indicated that, according to him, the prosecutor in Antwerp is already doing a wonderful job, but also that the public prosecutors are being strengthened.
Fingerprint
At Mexico Natie on the right bank, where the plan was proposed, CEO Marc Ivens is not dissatisfied. "The initial ones aren't easy, but if the rules are the same for everyone, then that's for the best. We have already expanded a few 100,000 euros ourselves, among other things to better enclose our 39 hectare site. The fence is now 2.5 meters high."
Van Quickenborne hopes to have a legal text in October, to have it come into effect by early next year. All kinds of advice still needs to be sought, including from the Data Protection Authority. One of the parts of the law concerns the storage of fingerprints, a very privacy-sensitive matter.