Lyon People is one of the disappearances negotiated in our metropolis. We assure their families and loved ones of all our affection and offer them our sincere condolences.
Please send us your announcements by email: [email protected]
SEPTEMBER 2021
Sir Michel maudry
Mrs Martine Pouly
The doctor Gilles Assi, former prime minister deputy to the mayor of Sainte-Foy-Les-Lyon> read his obituary
August 2021
Sir Jean-Pierre Pape, dad of rugby player Pascal Papé
The doctor Gerard Gacon, CEO of the Clinique du Parc
Sir Jean-Charles Foddis, Managing Director of ADERLY> read his obituary
Sir Jean-Paul Besson, president of the Federation of Chasseurs du Rhône
Sir Jean Duc
The doctor Jean-Luc Laloy, radiologist

JULY 2021
Sir Laurent Triquenaud, chef of the Prefecture du Rhône
Mrs Colette Beras, mother of Clotilde and Henri Bovet
The teacher Jean-Michel Dubernard, former deputy and elected official from Lyon> read the homage of Jacques Bruyas
Sir Denis bert, master cheese maker from Maison Cellerier
Sir Marc Bourit, father of Xavier Bourit
The teacher Axel kahn, former president of the League against cancer> read the tribute of Jacqueline Godet
The painter Regis Bernard, former president of the Salon du Sud-Est> read his obituary
JUNE 2021
Sir Pierre Bertin Hugault, honorary mayor of Ecully> read his obituary
Mrs Jacky Fusaro, wife of the painter Jean Fusaro> read his obituary
Sir Patrick Pons, antique dealer> read his obituary
Sir Jean-Marc Chapel, creator of the Grand Run
Sir Vincent Guittard, general councilor of Bron from 1982 to 1988
Sir Marcel Mathy, dad of the actress Mimie Mathy
MAY 2021
Sir Jean Batail, painter
Sir Akli Kahlouche, dad of Rosa, Myriam and Vincent
Sir Christophe Ailloud
miss Julie carrez, sunshine of the Ski Nautique Club de Collonges
Sir Francois Roy de Lachaise
Sir Georges barriol, former general councilor of Vaugneray
Sir Romain Migliorini, president and founder of the mutual MTRL
Sir Yves Morot-Monsieur, dad of Stéphane Morot-Sir (ASVEL)
APRIL 2021
Mrs Yvonne brushette, daughter of Marius Berliet
MARCH 2021
Sir Jean Booty, writer and historian> read his obituary
Mrs Blandine Lajoie
Sir Francois Allimant, the last business sponsor in Lyon> read his obituary
Mrs Chantal Constantin, manager of the Larivoire restaurant> read his obituary
Sir Henri fuoc, founding president of the Saoû chante Mozart festival
Sir Jacques Haffner, florist and jet-setter> read his obituary
Sir Lucien Durand, former general councilor of the Rhône
Sir Pierre Grossat, mayor of Pusignan
FEBRUARY 2021
Sir Stephane Edelstein, passionate about exceptional cars> read his obituary
Sir Charles Household, former director of the private college of Saint Bonnet de Galaure (26)
Sir Jacques Bansac, painter and architect> read his obituary
Sir Christian Bonnefond, former sports assistant to the mayor of Lyon> read his obituary
Madame Louis Nové-Josserand, born Marie-Claude Ricard
Sir Denis huisman, founder of EFAP
JANUARY 2021
Sir Louis Nove-Josserand
Sir Ennemond Durieu, former delegate of VMF 69
Sir Sonny meyer, painter> read his obituary
Sir Michel Gontard
Madame Fernand Saint-Olive, born Gilberte Cotte
Sir Gilles Ghariani, creator of Pago Pago
Sir Alfredo Vieira, father of Michel Vieira, president of the MDA group
Sir Gerard Dubois, painter> read his obituary here
Sir Simon trompille, father of Bruno, Nicolas and Laurent Trompille
Mrs Bernadette Isaac-Sibille, former deputy of the Rhône and former mayor of Lyon 5th> read his obituary here
DECEMBER 2020
Mrs Monique Breche, mother of Catherine Jullien-Brèches, mayor of Megève
Sir Iwan Jullien from Pommerol
Sir Gerard Houiller, former OL coach> read his obituary here
Madame Laurent Parisot de Bernecourt, born Isabelle Gindre
Mrs Colette Gamel, mother of actor gendarme Philippe Gamel
Master Dominique lavirotte, former president of Villefranche
Mrs Marie-Charlotte Chevalier > read his obituary here
Sir Max Chaoul, couturier> read his obituary here
NOVEMBER 2020
Sir Nicolas H. Kouzoupis, former president of Salon Regain
Sir Georges roubert, dad of Yann Roubert, president of LOU Rugby (photo above)
Sir Stone Bottle, president of the Golf Club de Lyon from 1998 to 2002> read his obituary here
Sir Gilbert blaché, father of Pascal Blache, mayor of Lyon 6
Sir Bernard Sauze, dad of Philippe Sauze
Sir Jean-Pierre Perrot, dad of Caroline Auclair-Goulier
Mrs Marie-Laure Cazes, née Tronel
Sir Alphonse Cadiere, helicopter pilot-instructor
Sir Robert guilloteau, father of Christophe Guilloteau, president of the Rhône Department
OCTOBER 2020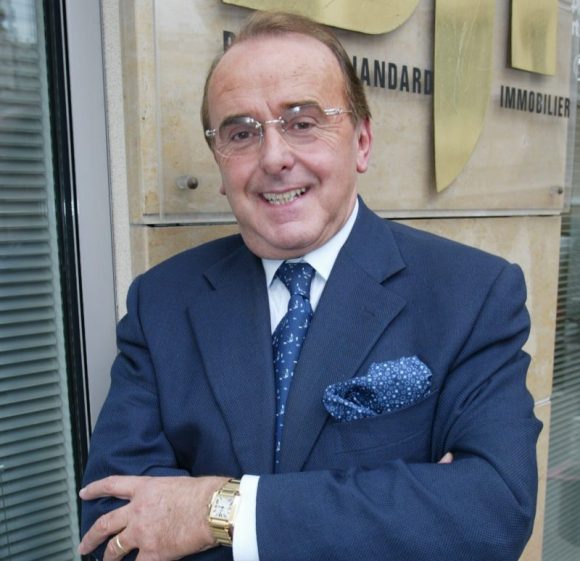 Sir Bernard Jandard, real estate agent (photo above)
Sir Jacques Dugelay, poet > read his obituary
Mrs Renée Gravillon, spouse of Paul Gravillon
Sir Henri barioz
Sir Jean-Francois Zurawik > read his obituary
Sir Roger dechelette
Mrs Helene Martin Payen
County Fernand de Regnauld de Bellescize
Sir Fernand Rioton, daddyYves Rioton-Lafarge
SEPTEMBER 2020
Sir Pierre Manu, magician > read his obituary
Mrs Denise david, co-founder of Puces du Canal > read his obituary
The Roanne chef Pierre Troisgros
Mr. Maurice Pouilly, former vice-president of the Rhône General Council
Remi, 37 years old, son of Marie Guyot
Mrs Catherine Dubernard
Sir René Puvis de Chavannes
JULY-AUGUST 2020
County Gontran by Noblet d'Anglure, daddyHortense and Aymeric
Sir René Munch, painter
Mrs Michelle Giraudet from Boudemange, mom of Ghislaine Merieux
Mrs Jacqueline Limoncini, mom of Jocelyne and D'Eric Limoncini, director of the event agency De Com et d'Esprit
Sir Jean Pigeroulet, daddy of Guy and Marc Pigeroulet, director of Arioste Immobilier
Sir Marc Pécoud Bouvet, daddyIsabelle and D'Eric Pécoud
Sir Gabriel Bonnamour
Mrs Brigitte Repellin
Mrs Catherine Ogier
JUNE 2020
Sir Laurent Gouy
The architect DPLG Francois Ortis
The little angel of Place Maréchal Lyautey
MAY 2020
Mrs Marie-Agnes Gignoux
Mrs Isabelle Dechelette
Sir Georges betoule, 87 years old, dad of Régis Bétoule. Printer by profession and basketball player, he was crowned champion of France with the CSP Limoges team in 1958
Sir Gilles Denis, former president of the Union Circle (photo below).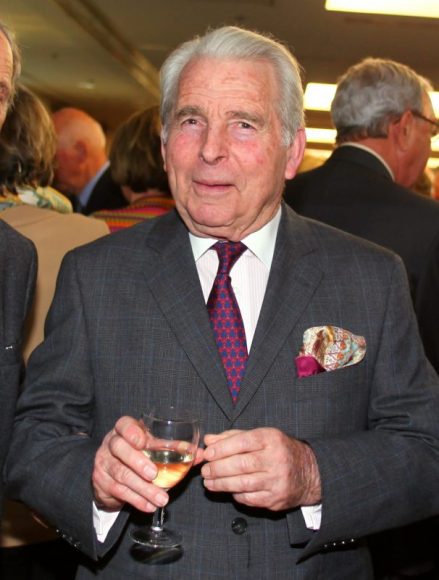 APRIL 2020
Mrs Lyliane Reine Anaf, mum of the auctioneer Jean-Claude Anaf
Mrs Jacqueline Frachon
The colonel Jacques Homar
Sir Claude Rey Coquais
Sir Bernard Dalmas, VMF delegate of Haute Savoie from 1991 to 2003
Mrs Florence de Mourgues
Mrs Martine Fouque
The painter artist Michel Biot
The doctor Charles Neyron of Saint Julien
Sir Pierre Souvignet, former owner of L'Helvétie
Mrs Marie-Claude Balas
Sir Marcel Daronnat, pharmacist's dad Bruno Daronnat
Sir Mathieu Roiret
Sir Claude Abitbol, creator of Voyages Marietton (photo below)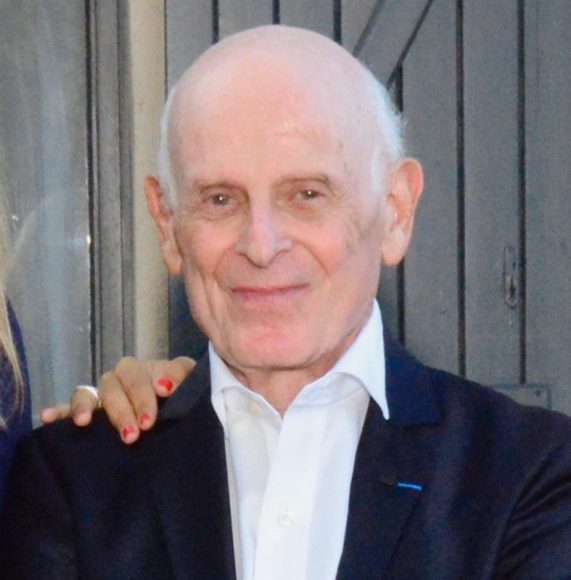 MARCH 2020
Mrs Solange Thivel
Sir Gerard Pellegrino
Sir Bernard Sonnier, former chairman of the Maia Sonnier group
FEBRUARY 2020
Sir Regis Jarrosson
JANUARY 2020
Sir Georges duboeuf (read his obituary by clicking here)
the Father Louis Baumstark, former vicar of Saint Pothin and Saint Joseph des Brotteaux
Mrs Jocelyne Royer, mom of Ghislaine Aulas
Mr. André Vylar, variety singer