Overlooking both the Acropolis and the Saronic Gulf, One Athens in Kolonaki is one of the most luxurious residential complexes in the center of Athens, the construction of which will be completed next November.
The band consists of four 8-storey buildings, with 16 apartments, which are sold exclusively by Engel & Völkers Greece.
All One Athens apartments, penthouses and studios do not have access to the complex gym, spa and two massage suites and sauna. The complex also has an indoor pool on the ground floor of the building.
As for the apartments, they are from 77 to 236 sq.m., with selling prices ranging from 600,000 to 1,850,000 eurosIt also has four maisonettes from 245 to 477 sq.m. with selling prices ranging from 1,650,000 to 3,400,000 euros.
Finally in the complex there is one of the most beautiful and "original" loft in Athens, with three bedrooms at a price of 2.4 million euros.
Regarding the penthouse of the complex (4 bedrooms and 6 bathrooms) it has an area of ​​530 sq.m. and the sale price amounts to 6,600,000 euros, while it has a private terrace (190 sq.m.) overlooking the Acropolis and a heated pool. It is noted that One Athens is an investment of Sodia Capital Management, while the reconstruction of the building was done by the company Redex.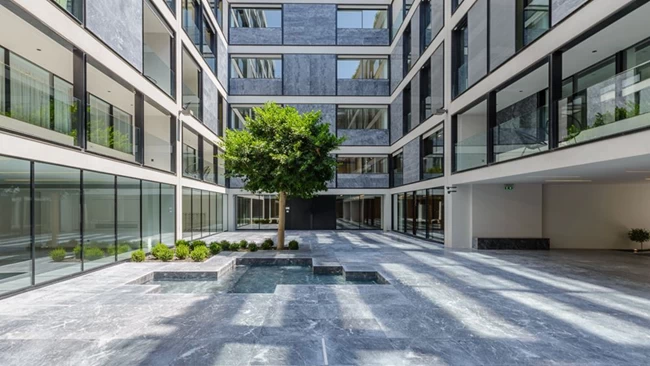 According to the executives of Engel & Völkers Greece, the interest for the purchase of houses is high, while they have already sold two houses of the complex.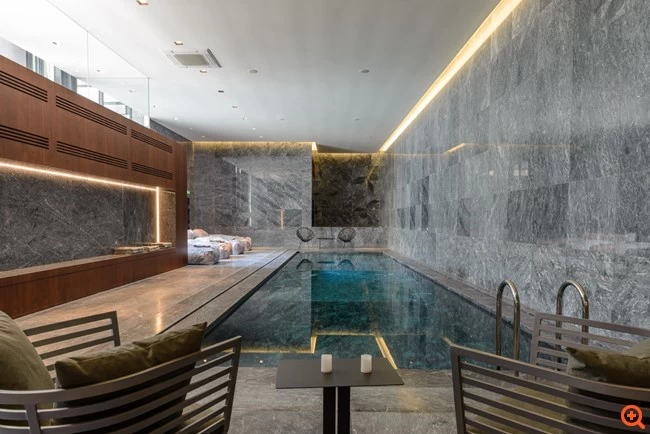 The story of One Athens
The history of the architectural project One Athens begins in the 1950s, when Konstantinos Doxiadis, the pioneering Greek architect, chose the privileged location at the foot of Lycabettus with the unrivaled view of the construction of the architectural office. The building he designed turned out to be a charming property of high standards.
This original building consisted of four wings, which stood around a patio. This space ran an important center of thought and attracted artists and thinkers from many different disciplines. Important poets and painters presented their works in front of a selected audience at the Doxiadis Associates Technical Office, whose reputation as a great center of intellect and pioneering creation quickly surpassed the borders of the country.
The first computer in Greece was installed in this historic building behind a glass case, which underscores its pioneering character. In 2008 the complex was purchased by the company Cyclamino SA, which implemented the One Athens project with the aim of building the most modern apartments in Greece.
The central idea of ​​the project was to combine the atmosphere and comforts of a five-star hotel with the comfort of a modern luxury home. The team of architects Divercity Architects undertook the construction of the houses and gave the building its final form.
source: Capital.gr
Be the first to read the News about what is happening now in Greece and the World at thetoc.gr