Mol
–
Campus Rozenberg in Mol has been selected by Sport Vlaanderen and Moev as the winner of the 'Bring your sports club to school' campaign for the province of Antwerp. Students and staff go to school on Tuesday in the outfit of their sports club.
With the 'Bring your sports club to school' campaign, Sport Vlaanderen and Moev students from both primary and secondary schools are encouraged to come to school in their sports club outfit. Side by side moving actions to put different sports in the spotlight.
"This year there are 1368 schools in Flanders and Brussels, which is a record," says Sofie De Preter of Sport Vlaanderen. "In the province of Antwerp, 321 schools are participating. We also selected a winning school for each province, based on the activities they organize themselves for the promotion."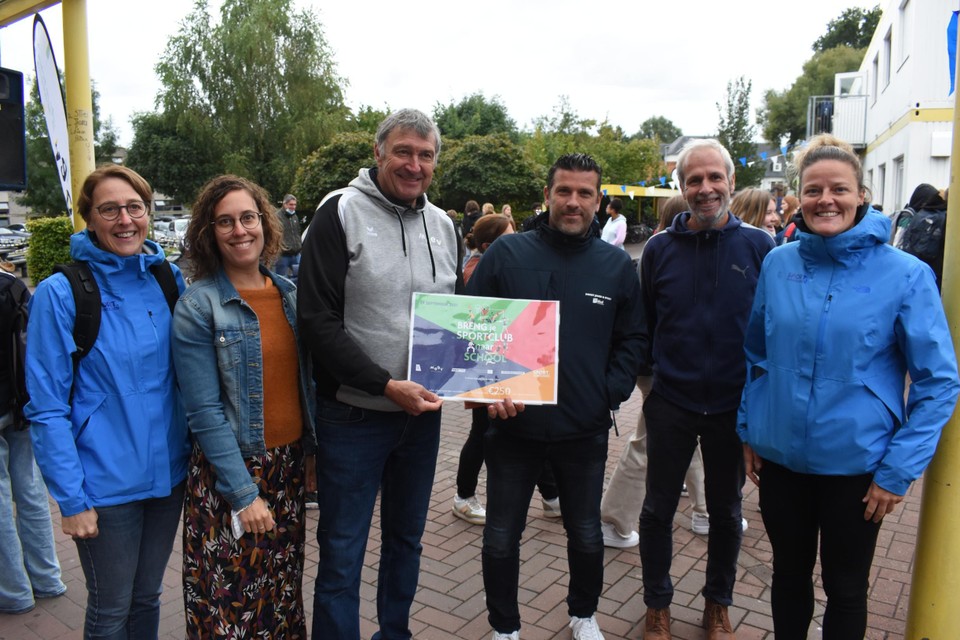 Campus Rozenberg Mol is the winner of the promotion for the province of Antwerp and will receive a voucher of 250 euros for sports equipment. "We are of course very happy with this award", says operational director Kristof Schepers. "With the money we can buy extra to expand our offer of sports during the afternoon.activities. As a school with various sports training and progress, we pay a lot of attention to sports. For example, our students had a sports day on Tuesday where they could get acquainted with various sports at external locations. And during lunch breaks, students who want to participate in sports activities."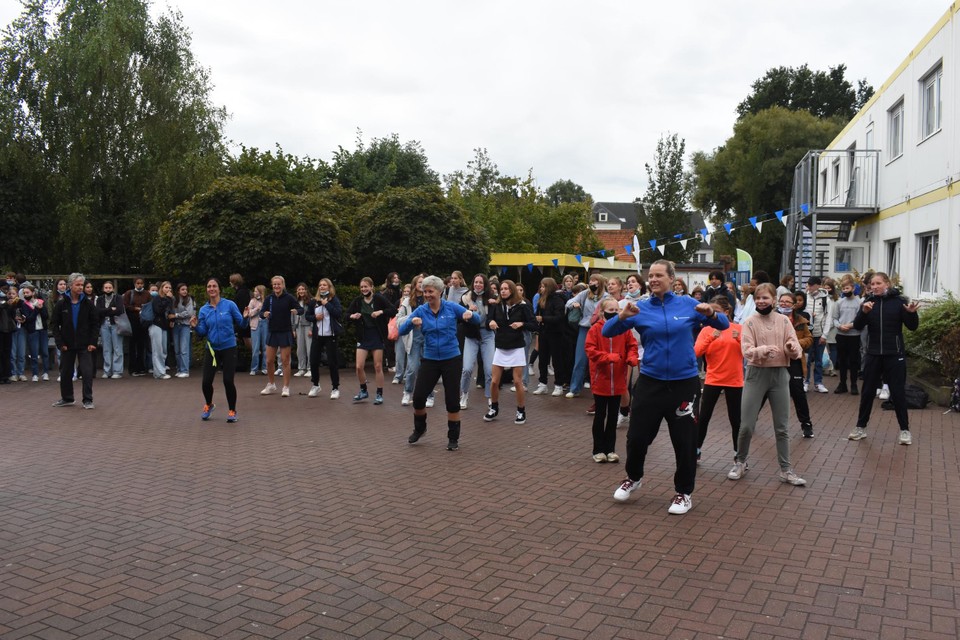 On Tuesday, a large proportion of students and staff came to school in their sports club outfit. In the morning and during the morning play time, the pupils could also indulge in all kinds of sports and games such as skipping rope and table tennis. And there was also a dance initiation. The students liked the initiative. "It's great fun," says student Emma Van Laer of 6LOS-A. "I also came to school in sports uniform, even though I am no longer with a sports club at the moment. But of course I do." still in sports, especially walking Classmate Stien Swinnen is also in sports outfit. "I play hockey at Artemis in Herentals and therefore represent my club at school. I myself also follow a sports direction, so it is of course very nice to do sports. I definitely support this move. And it's great that we could come to school with the whole class in sports outfits," she says.
(Tommy Maes)