In domain De Welvaart in Sint-Antonius (Zoersel) five pools are being set up for moor frogs, pool frogs and crested newts.
–
The works are being carried out with a project grant Nature from the Agency for Nature and Forests for the project Stepping stone The Prosperity. This creates an additional area for some protected animal species, the moor frog, the water frog and the salamander.
Domein De Welvaart is located on the edge of the Molenbos, between Emiel Vermeulenstraat and Raymond Delbekestraat in Sint-Antonius. The 14.5 hectare domain used to be owned by the city of Antwerp, who used it to organize forest classes for Antwerp school. The domain is now owned by a few private owners, the municipality of Zoersel, intermunicipal association Igean and the Kempens Landschap Foundation.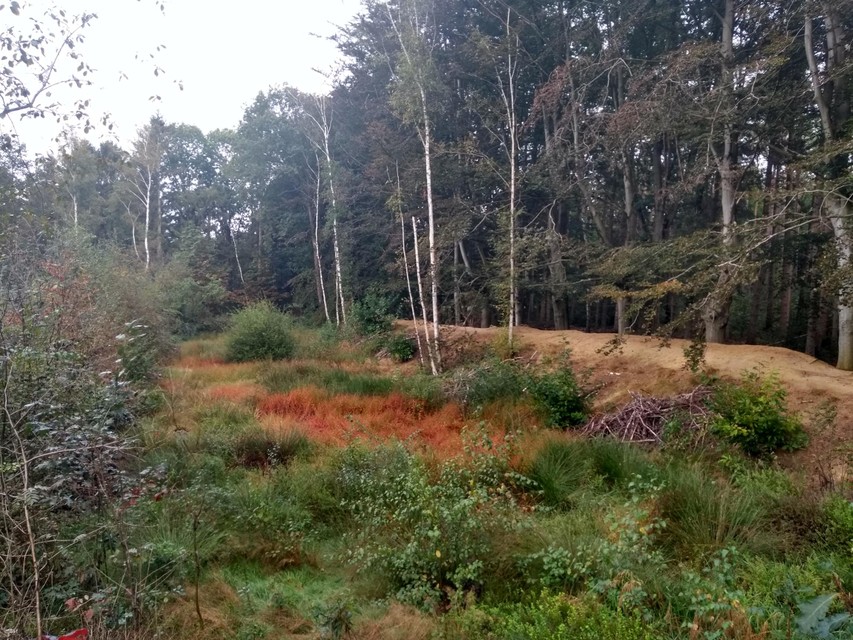 forest management plan
"A few years ago, a forest management plan was drawn up for the forest plots of Stichting Kempens Landschap, the municipal council and a few private owners. The management plan lays down the future vision of the forest and lists the various management measures. In time, we will develop others under one indigenous mixed forest. We want to create more natural value by creating forest edges and creating pools. Forest management is coordinated through the Bosgroep Antwerpen Noord", says Kathleen Helsen, deputy of the province of Antwerp and co-chairman of Kempens Landschap.
Thanks to the grant of 4,493.34 euros, an old pool with no ecological value owned by Kempens Landschap can now be redeveloped into four different pools with soft banks. A new pool is being dug on a piece that is owned by the municipality of Zoersel. So in total there are five separate pots.