As of: 09/27/2021 2:49 p.m.
With a clear victory in the runoff election, the SPD politician Steffen Krach secured the office of regional president in Hanover. There were other runoff elections for the district office in Hildesheim, for example.
On November 1st, Steffen Krach succeeds the longstanding regional president and SPD party colleague Hauke ​​Jagau. He said to the NDR in Lower Saxony: "I also have respect, fear of the task, absolutely. This is a huge administration." With 1.2 million people, the Hanover region is very, very large and the topics are incredibly diverse. "But I also really want to develop this Hanover region further and lead it really well into the future," he said.
42 years old, married, two children
Krach won the runoff election for the office of regional president with a share of 63.9 percent of the vote against his competitor Christine Karasch from the CDU. Krach was most recently State Secretary for Science and Research in the Berlin Senate Chancellery. The 42-year-old was born in Hanover, is married and has two children. His predecessor Hauke ​​Jagau did not run again after 15 years in office. The Hanover region is the most populous municipal association in Lower Saxony, which was founded in 2001 from the former district of Hanover and the city of Hanover.
Hildesheim district: Bernd Lynack is the new district administrator
Bernd Lynack has been elected as the new district administrator in the Hildesheim district.
In the Hildesheim district, voters voted in the runoff election on a new district administrator: SPD candidate Bernd Lynack won 62.5 percent of the vote and was clearly ahead of his competitor Evelin Wissmann, who ran as a non-party candidate for the CDU. The district election had become necessary because incumbent Olaf Levonen (SPD) had disappeared after a doctorate affair.
Nienburg: Jan Wendorf is the new mayor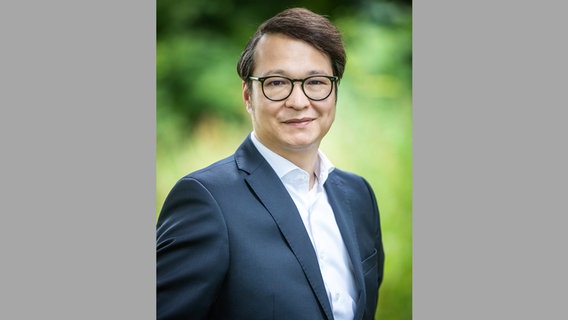 Jan Wendorf was elected as the new mayor of Nienburg.
In Nienburg, the two individual applicants Bernd Rudolph and Jan Wendorf ran for the office of mayor in the runoff election. Wendorf won the election by a narrow margin: 51.1 percent of the electorate voted for him. Wendorf was supported in the election by the SPD, CDU, FDP and two voter communities and is representative of the current mayor Henning Onkes (non-party).