Updated on 09/27/2021 at 07:33

Published on 9/27/2021 7:25 AM
Equality between women and men in Monaco: "A big step has been taken", according to Prince Albert II

Through Thomas Michel


09/27 at 07:25 am

Update 09/27 at 07:33

This Saturday noon at Larvotto, Prince Albert II inaugurated, alongside his sister Princess Caroline, the plaques for the future Princesse Louise-Hippolyte promenade and places Anne-Marie-Campora and Joséphine-Baker. The sovereign then granted an interview in Monaco-Matin where he welcomed the progress of his government on this major issue.

How important to you is the inauguration of these three spaces?
Its very important. First, because this new Larvotto promenade and its new spaces are recent and they needed to be given a name. And then in this heritage weekend where women are in the spotlight, it was quite appropriate to name this promenade Princess Louise-Hippolyte.
She really marked her time and was a truly exceptional woman – even if she had a very short reign -. Anne-Marie Campora too, who was mayor of Monaco for very long years and at the initiative of many city hall departments, which she has been able to modernize while keeping an important social dimension.
And then Joséphine Baker, a committed woman, a great artist, but also a great philanthropist who distinguished herself brilliantly during the Second World War. She was a great friend of our mother, Princess Grace, who gave her the means to live an exceptional end of life. I still remember this wonderful show which gave him a second career, here at Sporting in 1974.
"There are
a better understanding of the problems "
Exceptional women …
Three exceptional women in the spotlight in this magnificent setting of Larvotto, facing the Mediterranean. All the visitors who will be able to immerse themselves, I hope for several generations, with the example of these three women.
These three great ladies are in the spotlight this weekend, and many others. But on a daily basis, are you satisfied with the evolution in Monegasque society of gender equality?
All is not yet perfect of course, but I believe that a big step has been taken, in particular thanks to the action of the government and the work that Céline Cottalorda is doing. [déléguée interministérielle pour les droits des femmes, ndlr] daily. Not only is there a better awareness, but there is also a better understanding of the problems. A fight, not only on violence against women but on all the scourges they suffer.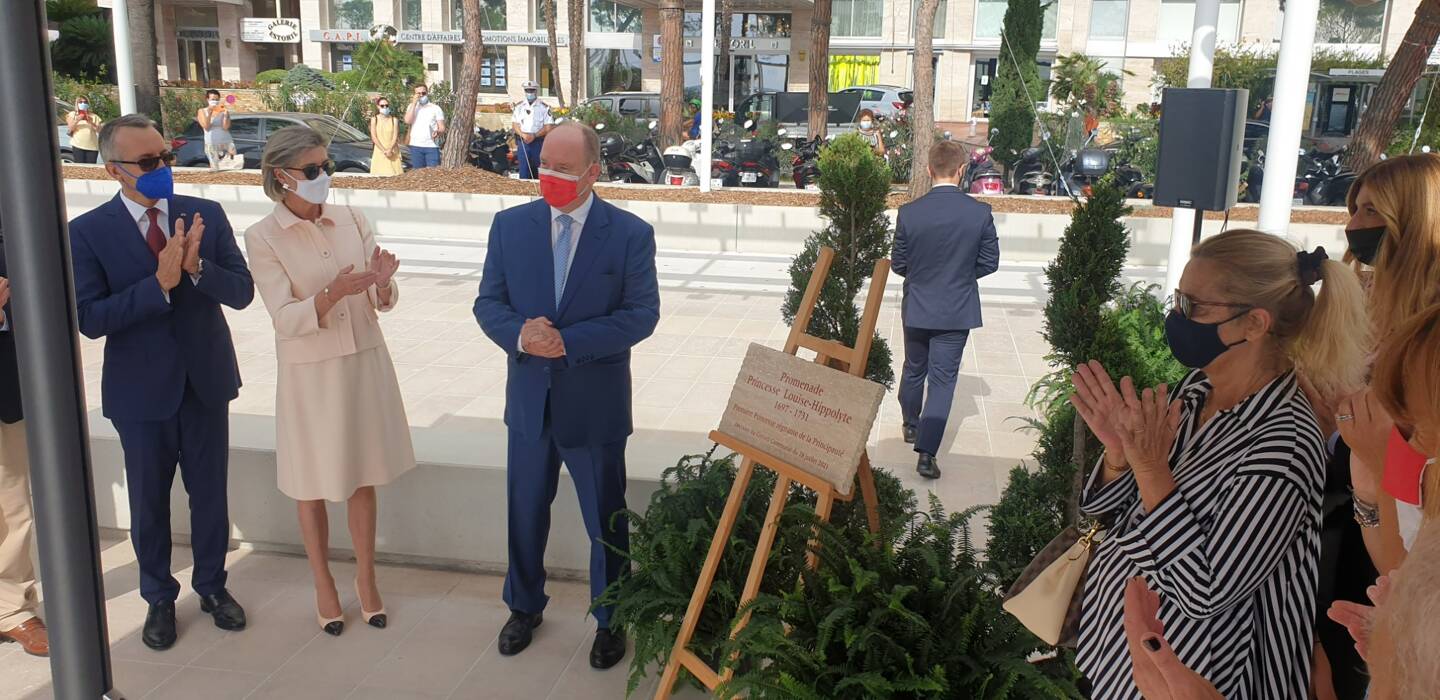 nicematin.com

Social facts

Equality between women and men in Monaco: "A big step has been taken", according to Prince Albert II