From Café de Ceuvel, a sustainable restaurant in Amsterdam-Noord, Joey Hodde (30) transferred around a thousand euros a month to Pensioenfonds Horeca & Catering. "Where does all that money actually go?" he wondered five years ago. After much research online and several phone calls, he had the answer. Invested for a clear part in the pension fund of catering employees in the fossil industry, companies in the oil, gas and coal sector. "Money meant for our safe old days turned out to be going straight into companies that endanger that very same future."
De Ceuvel lobbied for a 'fossil-free' pension for five years, with success. This month, Pensioenfonds Horeca & Catering, which manages assets of approximately 15 billion euros, was the first Dutch pension fund to indicate that it would continue fossil-free.
"This is where it started," says Toon Maassen (29) on the terrace of De Ceuvel. In 2014, together with Joey Hodde, Esmee Jiskoot, Bart van Overbeek and Wouter Valkenier, he started a sustainable café on a vacant piece of land in Amsterdam. "We turned over euros so that we can, for example, play in a greenhouse on the roof – all in an attempt to be as sustainable as possible, but also remain affordable."
There was never enough money to implement all sustainable ideas. Hodde: "And then we found out that, when dealing with dangerous tipping points, our pension money became, among other things, climate in the biggest polluters."
Nuclear weapons
Hodde started calling and emailing, was spoken to and turned away. Finally, a representative of the fund came to visit Café de Ceuvel. Surely Hodde didn't take himself seriously. "The account manager made it clear to me that I should be very happy that he made time for me, because he mainly sat with the big boys like McDonald's."
Hodde had the feeling of being brushed off "along with my hippie fantasies about a fossil-free world." "They will backtrack on companies because they can now avoid the pensions. Without investing in fossil energy that would be prohibited." And above all, he shouldn't worry too much about these things. In addition, they have not done nuclear weapons and landmines, the account manager said.
Originally it couldn't be, Hodde thought, but he couldn't resign himself to it either. He posted a vacancy for an intern under the title: "Will you join the fight?" With that help, he wanted pension funds to work precisely.
Also read: Pension fund puts Shell under pressure and demands greening

Then Katrien Eisenloeffel (26), environmental economist in training. An interesting issue, she thought. But she soon realized she needed to know more. That is why she also applied for an internship at Pensioenfonds Horeca & Catering – and was accepted. "That way I could get to know the fund from the inside." The Pensioenfonds Horeca & Catering was initially not aware of Eisenloeffel's internship at De Ceuvel. When they found out, they didn't necessarily appreciate the 'double role', but they did understand it after a conversation.
The starting point of the investment policy of Pensioenfonds Horeca & Catering, as Eisenloeffel became clear during her internship, was to allocate the pension contributions of catering employees as efficiently as possible. In other words, with a view to maximum return. Because incomes in the industry are low and pension contributions are based on those wages, only little risk can be taken with the investment return. "And there is now money in fossil energy, she develops."
Eisenloeffel enjoyed discovering how the fund works – "the pension system in the Netherlands is very well put together", she now knows. However, the goal of her internship at De Ceuvel, a cleaner pension, shifted somewhat to the background.
Responsible investing
In the meantime, a turnaround had started at Pensioenfonds Horeca & Catering. The Dutch pension funds had developed a policy for socially responsible investment, director Paul Braams. On the basis of this, work has been carried out from 2018 on reducing the carbon footprint of the investment portfolio – reduction of interests in companies that are responsible for CO2emissions. the fossil energy sector plays a major role.
The fund was initially not known to what extent Pensioenfonds Horeca & Catering invested the requested funds. Eisenloeffel did venture a calculation: depending on special data and definitions, she arrived at 5.4 to 10.9 percent in her research on the figures for 2018. In any case, according to Braams, investments in the fossil sector were only 2 percent of the portfolio from 2020 onwards.
While Eisenloeffel was doing an internship, Toon Maassen started to increase the pressure on the pension fund. Together with Esmee Jiskoot, co-founder of De Ceuvel, he realized a campaign to mobilize the catering industry throughout the country against the 'dirty pension fund'. Eisenloeffel stepped on the brakes: "I thought we should write the fund a letter first. I wanted to show it constructively."
They had also made good plans to induce the pension fund to withdraw from capital investments. It was just slimmer, she'd discovered, more processed. Because the transition to less polluting, green energy is inevitable, she says. "If you are the one to get out of fossil energy, your shares are worth nothing anymore. That's what they call the carbon bubble."
The letter that was sent to the pension fund at the beginning of 2020 was a research report and campaign speech in one. "The joke is: if they had gone from fossil fuels ten years ago, their coverage would have been better now."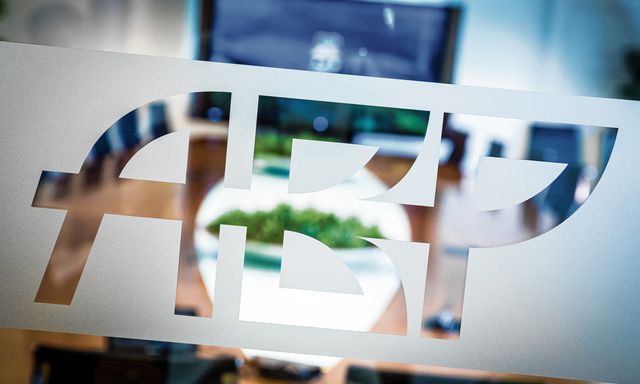 Also read: ABP pension fund gets 'lessons' in responsible investment

Invitation
Two days after the letter came an invitation from the pension fund. Maassen initially begins to fear that they will be brushed aside, which turned out to be misplaced. Director Braams made it clear that he had to take his board into account, but was also enthusiastic about the initiative. "It was really a tipping point. Paul Braams listened to us and said: I get it, I hope your campaign will be a success."
Maassen and Jiskoot, died via Milieudefensie and FossielvrijNL Under the motto 'You have a dirty pension' a website was created and a petition was set up – Braams would later receive the signatures on De Ceuvel. Pub crawls were also organized to inform catering staff. The campaign started at Horecava catering trade fair, the first pub information evening was to follow on March 12, 2020. And then the Netherlands had to deal with corona.
Vies Pensioen blew the pub crawls off, but with Pensioenfonds Horeca & Catering, trade union FNV Horeca and Koninklijke Horeca Nederland good things had been established. A policy officer from that employers' club asked Maassen whether they could nominate for the accountability body of the pension fund. Maassen: "I was shocked by the question, but also thought: if I get this chance, I should take it too."
For example, he could ask the board every quarter whether something had already been done about the investments. He was also allowed to give a presentation to the entire pension board about climate change and the unsustainability of 'fossils'. "In this I not only talked about the urgency and the financial risks, but also try to refute an important argument in favor of fossil-free investing; involvement." This relates to the idea that as a shareholder you should stay in the industry to push a company in a more sustainable direction.
Maassen argued to the fund board that 'engagement' for the fossil sector is not realistic. For example, a company Shell has untapped oil reserves on its balance sheet. In order to sit, Shell would have to be those sustainable storages to be able to amortize.
"Then you, as a shareholder, ask that your own shares may be worth less; you never get a large for that," explains Maassen. "That's why it's better as a fund to put pressure on it by getting out."
At the beginning of this year, the board informed the accountability body that it had unanimously opted for that step. Maassen: "First see, then believe, I thought." But a month ago things went fast. Have a press release ready, he was told. The Financial Times message on September 2: "Pensioenfonds Horeca wants to get out of fossil energy."
Conscious formulation
Maassen, Hodde and Eisenloeffel beam as they tell their story. Hodde: "In the end, it was only about the last 2 percent of the total share package, but with that we have taken about a billion quarters of euros from the fossil industry." Incidentally, the pension fund is not yet completely out of fossil energy; the sale of 'contaminated' debt securities is not settled overnight.
A day after the hospitality pension fund, PME, the pension fund for the metal and electrical engineering sector, also announced that it was withdrawing from fossil energy. And with other funds, participants are now also asking for fossil-free pensions, such as with ABP, which is the largest pension fund in the Netherlands with 1.1 million participants in government and education.
"This shows that campaigning works," says Maassen. "And that you can sometimes find a solution with good research and constructive consultation." Paul Braams looks back on 'meaningful and enjoyable' working together. "Vies Pensioen has certainly contributed to the emergence of an urgent response", a response to this piece.
Maassen: "I have great respect for the fact that the pension fund has chosen to embrace us instead of divesting us, and that it was the first fund in the country to dare to take this step. I am very concerned about the future of our planet, but this gives me hope."
A version of this article also in NRC in the morning of September 28, 2021