Short-term Airbnb rentals are very popular. In many cases, they have become a very lucrative business, which, while appealed to landlords and tourists, still makes wrinkles on the foreheads of permanent residents, nearby hotels and also the cities themselves. Apparently, they found a way in Prague to change the number of apartments offered via Airbnb.
The Prague Building Authority has now confirmed the decision of the Building Authority in Prague 1. It has previously resolved a dispute between residents of a house in the center of Prague and providers of short-term accommodation through Airbnb. The dispute concerns the correctness of the approval of five flats offered for short-term rent for tourists. After six months, the office prohibited the provision of these services until the apartments were approved for use as accommodation facilities, and in one case also by the owner exchanged for a misdemeanor a fine of 20 thousand crowns.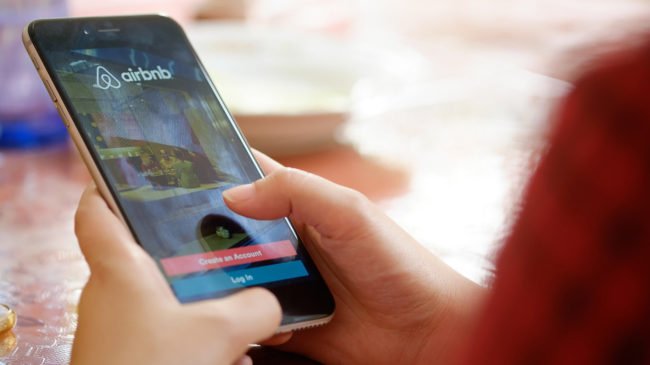 "In places where it is necessary to monitor the mutual ratio of individual functions in mixed functional areas in accordance with the zoning plan, it would be possible to set up an unlimited number of accommodation facilities without the building authority's permission to fulfill its obligation to monitor compliance zoning plan, " cites Radiožurnál from a written decision of the building authority.
The Tolerable Housing Association in the center of Prague requires that landlords of short-term housing through Airbnb have these premises approved as hostels. The conditions that flats and hostels must meet are different. One of the differences is, for example, stricter fire regulations for hostels.
"Accommodation, on the other hand, serves as a temporary place of residence, whether long-term or short-term, does not create a social environment and its purpose is to satisfy the economic needs of the landlord, not the social needs of the resident." stands in the decision.
Prague has submitted a law that serves the regulation of municipalities
The decision of the Prague Building Authority will have to have an impact on other similar disputes as well. The capital city council requires that individual city districts be called upon to carry out inspections. At the same time, Prague submitted a law in the Chamber of Deputies, which allows municipalities to directly regulate the scope of short-term accommodation. According to Prague councilor Hana Kordová Marvanová from the United Forces for Prague, deputies probably lack a bill to discuss before the election. In this case, Prague plans to resubmit it after the elections.