"Given the first evidence of a new version of the virus and the potential danger it poses, I must tell you with a heavy heart that we cannot proceed with Christmas as we had planned,"Johnson said at a news conference.
The largest measures will apply to London and the south-east of England, where most new strains of the new coronavirus are found to be infected and where movement will be restricted and any socializing from different households will be prohibited until at least 30 December. This means that about a third of the population of England will not be able to go anywhere for Christmas, reports the French news agency AFP.
Soon, to mark the measures in England, such a closure from midnight onwards was also announced in Wales. "2021 will be different and better. The economy will recover. Christmas will come again,said the first minister Mark Drakeford.
The new strain is spreading faster, but it is not supposed to be more dangerous
In the UK, they announced five days ago that they had also discovered a new strain of the new coronavirus, which is expected to spread faster.
Chief Health Adviser to the British Government Chris Whitty said the new version of the virus is indeed spreading in some areas "extremely fast"but it should be"the possibility that you will have to go to the hospital or die, about the same as with previous versions".
Chief Scientific Adviser Patrick Vallance he said that such covid vaccines also appear to be suitable for generating an immune response to a new version of the coronavirus. Several health measures are needed to control enlargement.
A new mutated strain of the virus was first discovered in mid-September in London. In the week following 18 November, a quarter of infections in London, the south-east and east of England are presented. In the week after Dec. 9, 62 were presented in terms of infections in London, 59 in the east and 43 in the south-east of England, Vallance explained.
Vallance also warned that the new strain SARS-CoV-2 is most likely present in other European countries as well.
In the UK, 27,052 new infections and 534 deaths were reported on Saturday, with the infection confirmed in the last 28 days.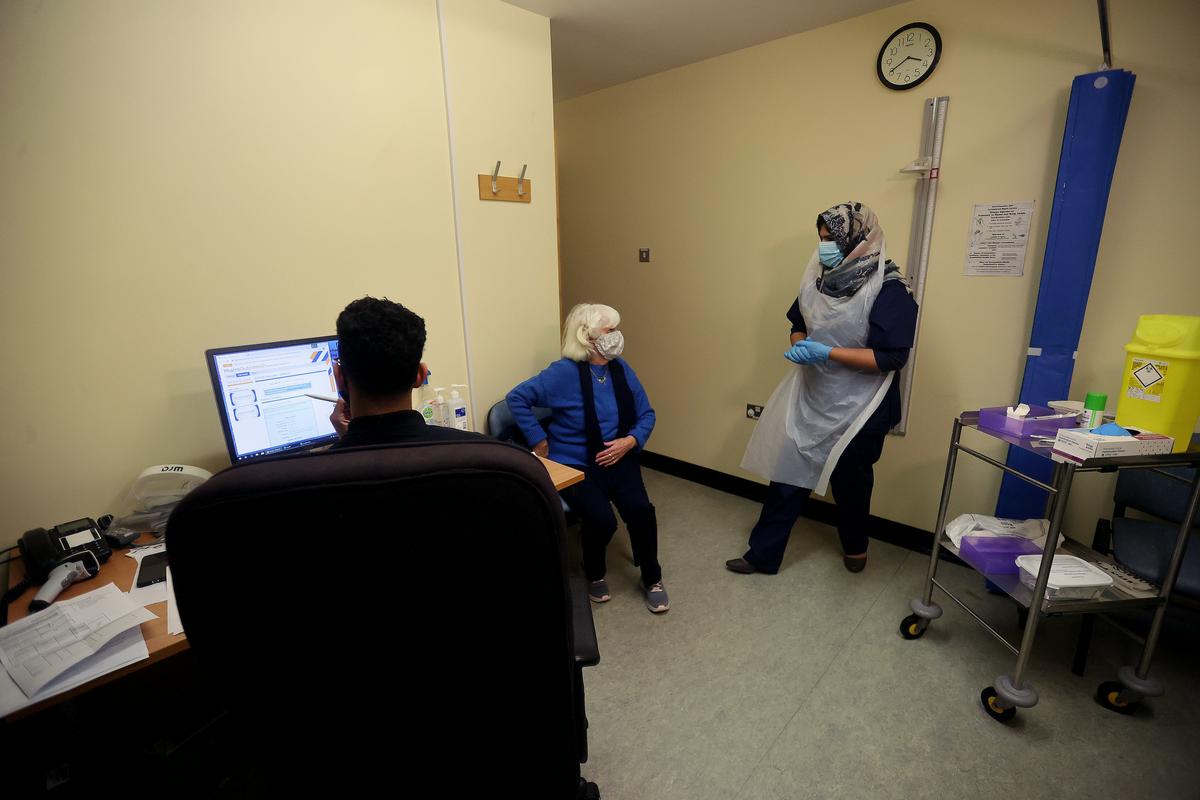 During the holidays strict measures in Italy
Italian Prime Minister Giuseppe Conte is signaled late Friday night that new austerity measures will be in place across the country during the Christmas and New Year holidays. Bars, restaurants and shops will be closed, travel between countries will be banned, and only one departure from home per day will be allowed.
"Our experts fear that the infection curve will increase over the Christmas period,"Conte said. He acknowledged that the areas have no means to check whether citizens are adhering to the measures, but urged them to respect the new restriction to allow two adults to be accommodated at home.
According to the measures, religious ceremonies will be allowed until 10 p.m. Grocery stores, hair salons, pharmacies, newsagents, laundries and bookstores will remain open. People will be able to leave their homes once a day to visit their owners. Conte mentioned, among other things, that households will still be able to receive up to two guests a day during this time.
Conte added that the measures will be mitigated somewhat on December 28, 29 and 30, as well as on January 4. These days, shops will be open until 9 pm, and people will be able to move freely in their municipalities or. up to 30 kilometers from the end of the stay.
If a third wave of the epidemic broke out in Italy in January, it could ruin the planning of countries for mass vaccination, the government's commissioner for the covida-19 epidemic warned in an interview with La Repubblica. Domenico Arcuri. "Starting the most mass vaccination campaign will be difficult during the ongoing third wave,"he said.
Italy will receive around 10,000 users of the covid-19 vaccine as part of the first shipments and will start vaccination on 27 December. About 1.8 million users are expected to arrive soon after.
On the last day, 16,308 infections were confirmed in the country, about 1,700 fewer than the day before, after 553 deaths of covid-patients, before 674. The hospital has 25,364 patients with covid-19, nearly 500 fewer than the day before. 2784 patients are treated in intensive care.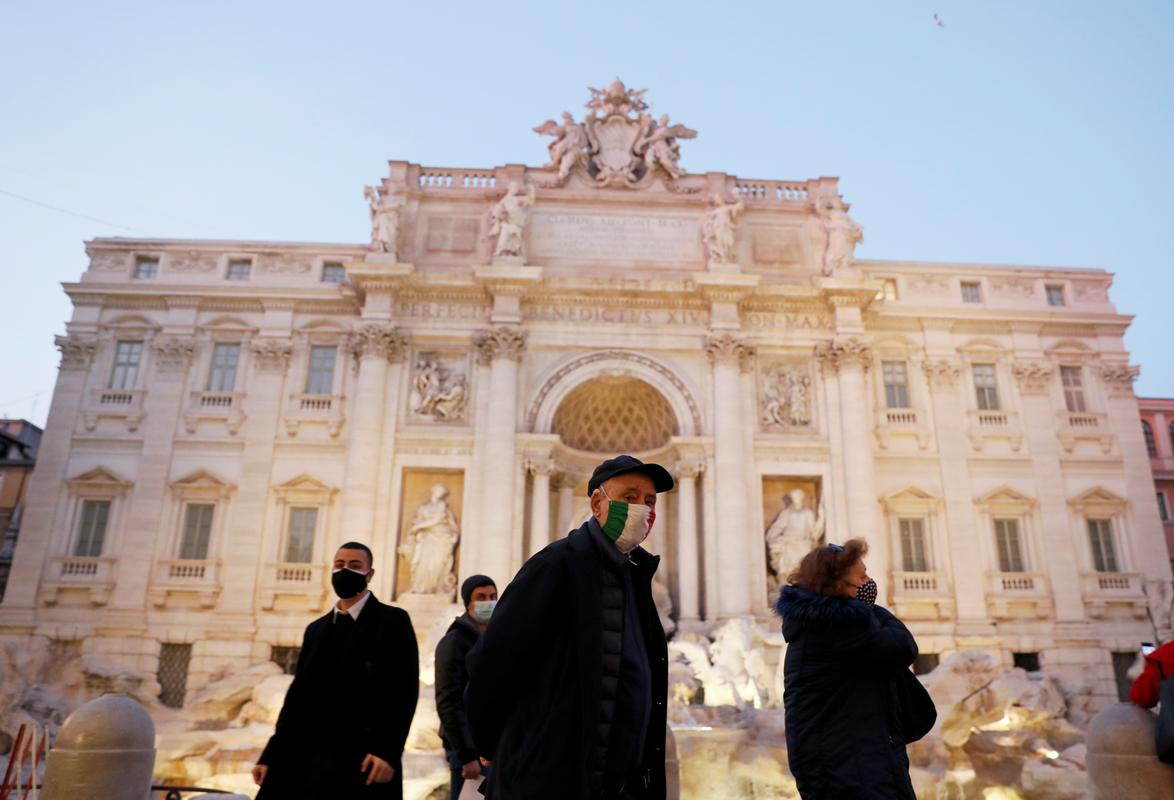 2752 confirmed infections in Croatia
In Croatia, 2,752 new infections with new coronaviruses were confirmed in the last day, and 78 people died with covid-19, according to the National Civil Protection Headquarters. They currently have 20,118 active infections in the country, reports the Croatian news agency Hina. They performed 10,062 tests for the new coronavirus on the last day. There are 2,873 covid-19 patients in hospitals, 306 of whom need the help of a medical ventilator. A total of 192,987 infections have been confirmed so far, with 3,101 covid deaths.
Hungary wants to save several hundred thousand jobs
Hungarian Prime Minister Viktor Orban announced that the government will extend the moratorium on repayment of loans to households and businesses until July, in order to mitigate the effects of the crisis caused by the coronavirus pandemic 19. The local tax on small and medium-sized enterprises will be halved from the beginning of January to keep jobs .
Cities with less than 25,000 residents will provide support to governments, while the financial situation will be addressed on a case-by-case basis. The Hungarian government is witnessing that gross domestic production will fall by about six percent this year due to the pandemic.
Orban also announced that the government will cover two-thirds of the costs for December and January salaries of employees on hold in the tourism, hotel and hospitality sectors, as well as private bus operators. Families with children will be able to take out a soft loan worth up to six million forints (about 16,000 euros) and a grant to renovate a house or apartment.
"We made these decisions and hoped to be able to save some 100,000 jobs,"said Orban, who testifies that the pandemic will last until April.
Slovakia in closure: Schools closed, ski resorts open
In Slovakia, the closure of the country was introduced a week earlier than originally planned. From 5 am restrictions on movement apply, Slovaks can leave their homes only for urgent repairs – going to work or buying groceries, and Christmas shopping is no exception. They are open, among other pharmacies, pumps and grocery stores, but are not allowed to sell other products. At the same time, the government has allowed the operation of ski resorts, reports the German news agency DPA.
In the country, criticism needs more criticism due to the decision to keep other schools closed and parts of the ski area and skiing will continue to be considered one of the extreme restrictions on movement. One of the most popular ski resorts in the country is owned by the Speaker of Parliament Boris Kollar.
Premier Igor Matovič reported positive for the new coronavirus on Friday, and was confirmed by several other prominent politicians shortly thereafter. In mid-November, a mass test for the new coronavirus was carried out in the country, marking it as an alternative to closing the country. Due to the rise in infections in the last week, the government has decided to close anyway.
Switzerland has provided a vaccine for almost the entire population
The Swiss drug agency Swissmedic today approved the use of the covid-19 vaccine by American Pfizer and German BioNTech. The Swiss regulator has been studying the vaccine application for two months, reports the French news agency AFP. "After a thorough review of the available data, Swissmedic concluded that the Pfizer and BioNTech covid-19 vaccine was safe and thus prioritized the risks,"so reported.
It is the first covid-19 vaccine to be approved in Switzerland. The country of about 8.6 million people managed to provide 15.8 million modified checks in agreements with Pfizer, Moderno and AstraZeneca. At these manufacturers, an individual must receive two doses to be protected from covid-19.
Ski resorts will remain open in only two cantons
In Switzerland, where so far no strict measures have been introduced to publish a new coronavirus, so infections are on the rise. On Friday, the government decided to close restaurants and bars. So far, more than 400,000 infections have been confirmed in the country, and nearly 6,000 people have died.
Authorities in several cantons, however, have decided to close the ski resorts. The government decided on Friday that restaurants, cultural institutions and sports facilities will have to close for a month on Tuesday, a decision on ski resorts prepared in the canton.
In the cantons of Zurich, St Gallen, Lucerne, Schwyz, Nidwalden, Obwalden, Zug, Uri and Appenzell Innerrhoden, it was decided today to close the ski resorts on Tuesday. In the cantons of Valais and Bern, ski resorts remain open, but areas of the public have been urged to exercise caution.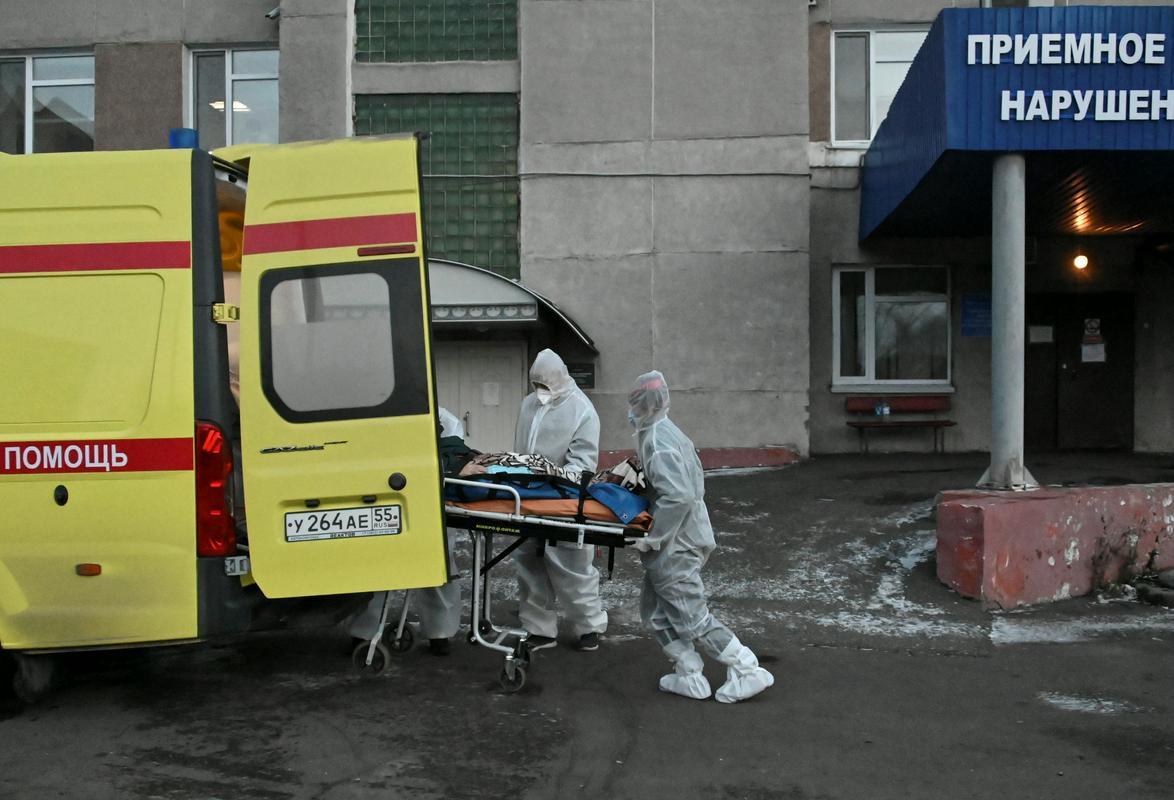 In Russia, more than 50,000 people died with covid-19
More than 50,000 people have already died in Russia with covid-19. A further 585 deaths were confirmed in the last day, for a total of 50,347, the German news agency DPA reported. In Russia, the statistics take into account only those in whom the primary cause of death was covid-19. Thus, those infected with new coronaviruses were not taken into account in this statistic, but the cause of death was a few others.
In the last day, 28,209 new coronavirus infections were confirmed in Russia, a total of more than 2.8 million. Despite the high numbers, public life has not yet been restricted in the country, and mass vaccinations against covid-19 with Russian vaccines are underway. It is estimated that by the fall of next year, 80 residents will be recorded, reports the Russian news agency Tass.
Turkey: Hospital fire fatal for several covid patients
A fire that broke out in the intensive care unit for patients with covid-19 at a hospital in southern Turkey killed nine people today. A fire at Sani Konukoglu's private hospitals in Gaziantep erupted after an oxygen cylinder exploded.
Authorities thus launched an investigation. The remaining eleven patients from the ward were transported to other hospitals, Gaziantep Governor said Davut Gul.
In Turkey, almost 74 of all senders in intensive care units are occupied by patients with covid-19. A record 246 deaths from covid patients and 26,410 new infections were confirmed on Friday. A total of 1.98 million cases of infection have been confirmed in the 83-million-strong country, the German news agency DPA reports.
// Production steps of ECMA-262, Edition 6, 22.1.2.1 Array.from||(Array.from=function(){var r;try{r=Symbol.iterator?Symbol.iterator:"Symbol(Symbol.iterator)"}catch //IE11 polyfill if (!String.prototype.includes) { String.prototype.includes = function() { 'use strict'; return String.prototype.indexOf.apply(this, arguments) !== -1; }; }
// Cookie helper var cookieHelper = { getCookie: function(name) { var value = "; " + document.cookie; var parts = value.split("; " + name + "="); if (parts.length == 2) return parts.pop().split(";").shift(); },
setCookie: function(name, value, days) { var d = new Date; d.setTime(d.getTime() + 24*60*60*1000*days); document.cookie = name + "=" + value + ";domain=.rtvslo.si;path=/;expires=" + d.toGMTString() + ";secure;"; },
deleteCookie: function(name) { cookieHelper.setCookie(name, '', -1); },
cookieExist: function(cookieName) { if (document.cookie.split(';').filter(function(item) { return item.includes(cookieName + '=') }).length) { //console.log('Cookie founded!'); return true; } return false; } }; // END: Cookie helper
// iProm (function(a,g,b,c){ a[c]=a[c]||function(){ "undefined"===typeof a.ipromNS?(a[c].q=a[c].q||[]).push(arguments):a.ipromNS.execute(arguments)}; var k=function(){ var b=g.getElementsByTagName("script")[0];return function h(f){ var e=f.shift();a[c]("setConfig",{ server:e}); var d=document.createElement("script");0-1){ cookieConsent = true; } var $sid = 'slovenija'; var $ssid = 'zdravje'; if($sid == ''){ $sid = 'default'; } if(cookieConsent == false){ $sid = 'safe'; $ssid = ''; } //console.log('rtvslo',$sid,$ssid); _ipromNS('init', { sitePath: ['rtvslo',$sid,$ssid], cookieConsent: cookieConsent }); // END: iProm
// Dark mode, Comments & Login if (document.cookie.indexOf('darkModeEnabled=true') != -1) document.body.classList.add('dark-mode'); if (document.cookie.indexOf('showComments=true') != -1) document.body.classList.add('show-comments-enabled'); if (document.cookie.indexOf('APISESSION_USER_ID') != -1) { document.body.classList.add('user-logged-in'); } else { document.body.classList.add('user-logged-out'); }
// Mobile check var mobile = false; var mobile_xs = false;
var checkIfMobile = function checkIfMobile() { var w = window.innerWidth || document.documentElement.clientWidth || document.body.clientWidth;
w < 992 ? (mobile = true) : (mobile = false); // 992px = lg breakpoint w < 576 ? (mobile_xs = true) : (mobile_xs = false); // 576px = sm breakpoint }; checkIfMobile(); window.addEventListener("resize", checkIfMobile); // iOS standalone var isIos = function isIos() { var userAgent = window.navigator.userAgent.toLowerCase(); return /iphone|ipad|ipod/.test(userAgent); }; // Detects if device is on iOS var isInStandaloneMode = function isInStandaloneMode() { return "standalone" in window.navigator && window.navigator.standalone; }; // Detects if device is in iOS standalone mode var showIosNative = false; if (window.location.href.indexOf("show-ios-native") !== -1) document.cookie = "showIosNative=true"; if (document.cookie && document.cookie.indexOf("showIosNative=true") != -1) showIosNative = true; if ((isIos() && isInStandaloneMode() && mobile) || showIosNative) document.body.classList.add("ios-standalone"); // Facebook if(document.cookie && document.cookie.indexOf("cc_social=yes") > -1){ (function(d, s, id) { var js, fjs = d.getElementsByTagName(s)[0]; if (d.getElementById(id)) return; js = d.createElement(s); js.id = id; js.src="https://connect.facebook.net/sl_SI/sdk.js#xfbml=1&autoLogAppEvents=1&version=v3.1&appId=142347525793254"; fjs.parentNode.insertBefore(js, fjs); }(document, 'script', 'facebook-jssdk')); }