Freight and utility IVECO and FIAT cars can be classified as reliable, powerful and efficient helpers.
Strojservis is the authorized dealer of these cars, making the dealership its dominant activity. In addition to a rich selection of warehouse cars, users can also use a wide range of services, which include professional service, tire service, paint shop and dishwasher.
Continuous development and complex solutions
The company Strojservis se has been operating on the Czech market since 1990, when its owner Karel Kopecký started repairing domestic vehicles and trucks. Since then, the company has been constantly striving and improving its services to perfection and customer satisfaction.
The turning point was the year 1993, when the company became contractual partner of the truck manufacturer IVECO. From the very beginning, its goal was the integrity of the IVECO trucks and commercial vehicles. For this purpose, a new sales and service center was opened in 2001 in Horní Počernice, Prague. New spaces apply to them the latest European trends.
On an area of ​​8,000 m2 occurred gradually occurred further expansion of service capacity almost double. Furthermore, another service hall was erected, the aim was to optimize the company's service and storage capacities, and a new plumbing and tire service was built there. A new truck brush washer was also installed.
Certification and distribution agreements
In 2004, Strojservis defended the IVECO quality standards, which are a condition for concluding new distribution agreements for the sale of all business lines of the IVECO production program, as well as for the service and distribution of original spare parts. The offer also includes the financing of IVECO vehicles with the help of operating lease.
Wide range of IVECO trucks and commercial vehicles
Part of the offer of a major dealer Strojservis are new and used warehouse trucks. Here you will find IVECO Daily with a flatbed body, with a container carrier, vans, tractors or, for example, box trucks. New models of road, off-road and X-WAY vehicles are also available for sustainable and profitable business.
Authorized and service center FIAT Professional
In 2007, cooperation with FIAT came and Strojservis became an authorized sales and service center of FIAT Professional, the commercial vehicle division of FIAT auto.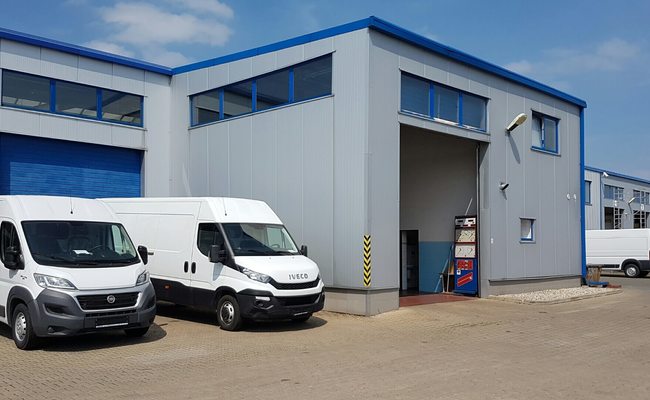 Comprehensive service and care for your IVECO or FIAT
Strojservis achieves comprehensive service facilities and the availability of state-of-the-art technology. The company is aware that without quality service it is not possible to effectively offer further activities of the company. Its range of services also complements diagnostics, spare parts, as well as service and towing service, which will help you on the road.
If the client wants perfect care of his car, visits Strojservis Prague he certainly will not regret it. These professionals always try to achieve the best results.
Need a great car for your business or are you looking for quality service to repair your IVECA and FIATU? Contact Strojservis.cz, we are happy to use.