In Slovakia, from July 9, all those who have not been vaccinated will have to remain in quarantine for 14 days after arriving in the country, reports the German news agency DPA. The quarantine will be possible on the fifth day with a negative PCR test, the government in Bratislava has concluded.
Those passengers who are fully vaccinated are exempted from the measure. Nor will it apply to transit passengers who will have to adhere to a pre-determined route through the country.
They are most disappointed by the changes in the Czech Republic, as Czechs spend their holidays in the High Tatras.
In Slovakia, 20 cases of the new coronavirus were confirmed on the last day, and several hundred daily until the last certificates on 10 June. Two people died of covid-19 in the last day, according to data from the Worldometers website.
Slovakia will sell back 160,000 unused doses of Sputnik V to Russia, as there is no interest in it among Slovaks. Russia is expected to buy the vaccine at a price of 8.40 euros for the operation. The Russian vaccine does not yet have official approval from the European Medicines Agency (EMA). So far, only a good 10,000 people have been vaccinated with the Russian vaccine in Slovakia.
With one of them, about 37 people have been vaccinated so far, and with all those needed, about 30 people.
In Germany, after 11 months, less than five animals per 100,000 population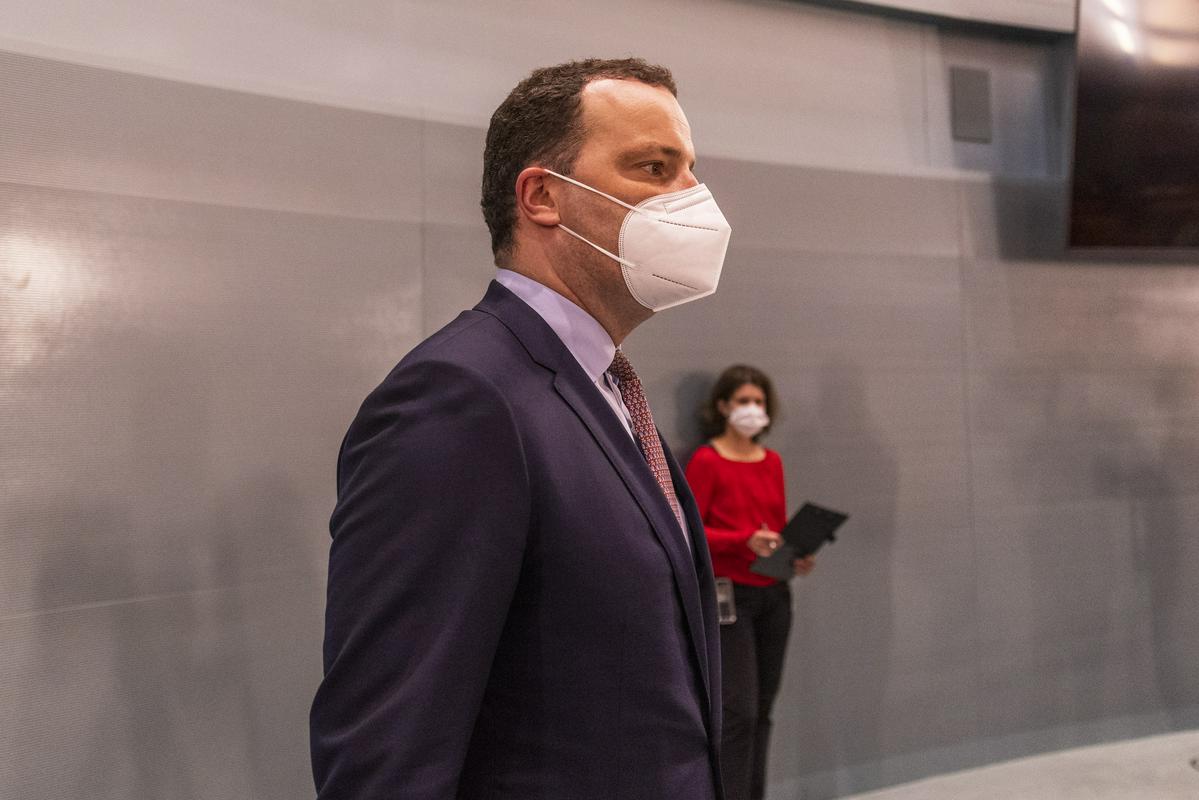 In Germany, the seven-day average confirmed for the new coronavirus per 100,000 population fell below five for the first time in about eleven months. According to today's Robert Koch Institute (RKI), 4.9 new figures per 100,000 population were confirmed in Germany last week. A week ago, that number was 5.9, and last time it was below five on July 30 last year, when it was 4.8, according to the German news agency DPA.
In the last day, 671 new 16 cases of new coronavirus and deaths of people with covid-19 were confirmed in 83 million Germany. A total of 3.7 million more have been confirmed in the country since the beginning of the epidemic, and 91,023 people have died, according to RKI data.
For the fully vaccinated, it will most likely no longer be restricted
German Minister of Health Jens Spahn promised more freedom to those vaccinated against covid-19 on Friday. "As long as there are no mutations that have an effect on the effectiveness of vaccines, there will be neither necessary nor legally appropriate restrictions for fully vaccinated when we have had in the winter,"is according to the French news agency AFP to reporters in Berlin.
Also a representative of the German Chancellor's Cabinet Helge Braun said on Friday that experts agree that people who are vaccinated with all the necessary doses against covid-19, "they are not really endangered and do not pose a danger to others"Therefore, these people should be allowed more activities, including going to shops and concerts."For this large part of the population, the sector, which was completely in the past, will no longer have to close,"he said.
One received 55 inhabitants
In Germany, due to the low number of acute cases of covida-19, most of the restrictions imposed to prevent the spread of the disease have been released, but there are concerns about the presence of a more contagious version of the delta and increased human interference due to summer travel. "The more people get vaccinated in the summer, the better the fall,"said Spahn.
The Minister also emphasized that there is now enough vaccine for everyone who wants to be vaccinated. In Germany, about 55 adults, or about 45.8 million people, are vaccinated with at least one dose of the covid-19 vaccine. According to government data, 37 are fully vaccinated.
In Russia again a record number of deaths of patients with covid
In Russia, 697 deaths due to covid-19 were confirmed on the last day, a record number for five days in a row. At the same time, 24,439 new events were confirmed, the most since the middle, which was the country in the second value of the epidemic.
The epidemic broke out again in Russia in mid-June, most likely due to a more contagious version of the delta.
Russian authorities are encouraging residents to get vaccinated, but they remain reluctant. Only a good 23 million or more have been vaccinated. 16 inhabitants.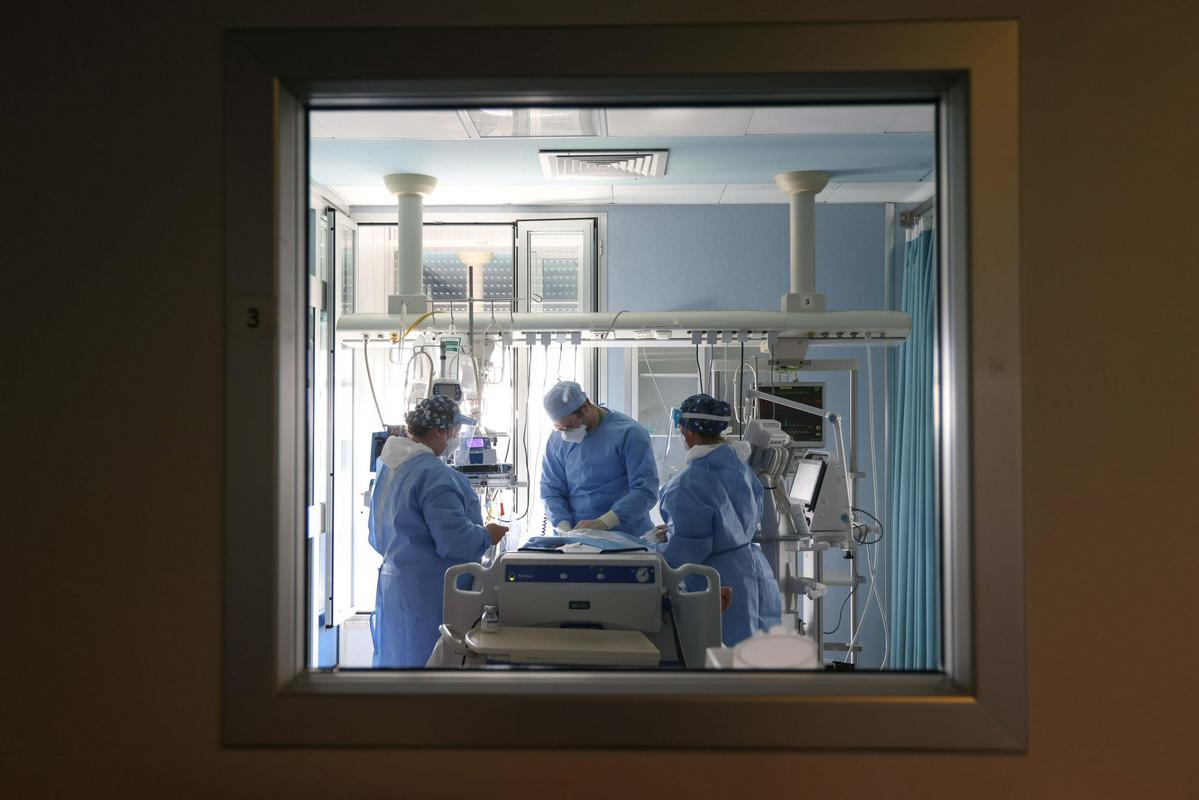 Italian nurses in a lawsuit against compulsory vaccination
About 300 Italian nurses have filed a lawsuit in court to abolish the mandatory vaccination against covid-19 for medical staff. The proceedings were initiated in the court in Brescia, the first hearing is scheduled for July 14.
"This is not a battle of opponents of vaccination, but a democratic struggle. People are forcing you to have them, otherwise they are threatened that they will no longer be able to pursue a profession,Said the lawyer Daniele Granara. He also represents dozens of people in court who have lost their jobs due to the refusal to vaccinate.
In Italy, a law came into force in April requiring persons carrying out activities in social health institutions, public or private, in pharmacies and private practices, to be vaccinated against covid-19.
If they fail to do so, they may no longer work with people, but if the employer cannot provide them with such work, they may dismiss them.
According to the Italian authorities, 45,750 out of a total of 1.9 million employees in the health sector have not yet been vaccinated.
// Production steps of ECMA-262, Edition 6, 22.1.2.1 Array.from||(Array.from=function(){var r;try{r=Symbol.iterator?Symbol.iterator:"Symbol(Symbol.iterator)"}catch //IE11 polyfill if (!String.prototype.includes) { String.prototype.includes = function() { 'use strict'; return String.prototype.indexOf.apply(this, arguments) !== -1; }; }
// Cookie helper var cookieHelper = { getCookie: function(name) { var value = "; " + document.cookie; var parts = value.split("; " + name + "="); if (parts.length == 2) return parts.pop().split(";").shift(); },
setCookie: function(name, value, days) { var d = new Date; d.setTime(d.getTime() + 24*60*60*1000*days); document.cookie = name + "=" + value + ";domain=.rtvslo.si;path=/;expires=" + d.toGMTString() + ";secure;"; },
deleteCookie: function(name) { cookieHelper.setCookie(name, '', -1); },
cookieExist: function(cookieName) { if (document.cookie.split(';').filter(function(item) { return item.includes(cookieName + '=') }).length) { //console.log('Cookie founded!'); return true; } return false; } }; // END: Cookie helper
// iProm (function(a,g,b,c){ a[c]=a[c]||function(){ "undefined"===typeof a.ipromNS?(a[c].q=a[c].q||[]).push(arguments):a.ipromNS.execute(arguments)}; var k=function(){ var b=g.getElementsByTagName("script")[0];return function h(f){ var e=f.shift();a[c]("setConfig",{ server:e}); var d=document.createElement("script");0-1){ cookieConsent = true; } var $sid = 'slovenija'; var $ssid = 'zdravje'; if($sid == ''){ $sid = 'default'; } if(cookieConsent == false){ $sid = 'safe'; $ssid = ''; } //console.log('rtvslo',$sid,$ssid); _ipromNS('init', { sitePath: ['rtvslo',$sid,$ssid], cookieConsent: cookieConsent }); // END: iProm
// Dark mode, Comments & Login if (document.cookie.indexOf('darkModeEnabled=true') != -1) document.body.classList.add('dark-mode'); if (document.cookie.indexOf('showComments=true') != -1) document.body.classList.add('show-comments-enabled'); if (document.cookie.indexOf('APISESSION_USER_ID') != -1) { document.body.classList.add('user-logged-in'); } else { document.body.classList.add('user-logged-out'); }
// Mobile check var mobile = false; var mobile_xs = false;
var checkIfMobile = function checkIfMobile() { var w = window.innerWidth || document.documentElement.clientWidth || document.body.clientWidth;
w < 992 ? (mobile = true) : (mobile = false); // 992px = lg breakpoint w < 576 ? (mobile_xs = true) : (mobile_xs = false); // 576px = sm breakpoint }; checkIfMobile(); window.addEventListener("resize", checkIfMobile); // iOS standalone var isIos = function isIos() { var userAgent = window.navigator.userAgent.toLowerCase(); return /iphone|ipad|ipod/.test(userAgent); }; // Detects if device is on iOS var isInStandaloneMode = function isInStandaloneMode() { return "standalone" in window.navigator && window.navigator.standalone; }; // Detects if device is in iOS standalone mode var showIosNative = false; if (window.location.href.indexOf("show-ios-native") !== -1) document.cookie = "showIosNative=true"; if (document.cookie && document.cookie.indexOf("showIosNative=true") != -1) showIosNative = true; if ((isIos() && isInStandaloneMode() && mobile) || showIosNative) document.body.classList.add("ios-standalone"); // Facebook if(document.cookie && document.cookie.indexOf("cc_social=yes") > -1){ (function(d, s, id) { var js, fjs = d.getElementsByTagName(s)[0]; if (d.getElementById(id)) return; js = d.createElement(s); js.id = id; js.src="https://connect.facebook.net/sl_SI/sdk.js#xfbml=1&autoLogAppEvents=1&version=v3.1&appId=142347525793254"; fjs.parentNode.insertBefore(js, fjs); }(document, 'script', 'facebook-jssdk')); }