Some graves at St. Paul's School. Eugene in place Cranbrook in British Columbia, they are shallow at a depth of about a meter, experts who discovered the graves said. The discovery has caused outrage in the country and prompted calls, with Canada's biggest holiday on Canada Day on July 1 canceled, the British BBC reports.
Indigenous community leaders, however, need to find more such graves in further research. "You can never prepare for something like that," said one of the leading communities Jason Louie.
So the students buried there?
Since 1865, there has also been an indigenous cemetery nearby. "This, too, is among the reasons why it is difficult to determine whether the pupils who went to St. Eugenia's school were buried in these unmarked graves," it says in a statement from the local community there.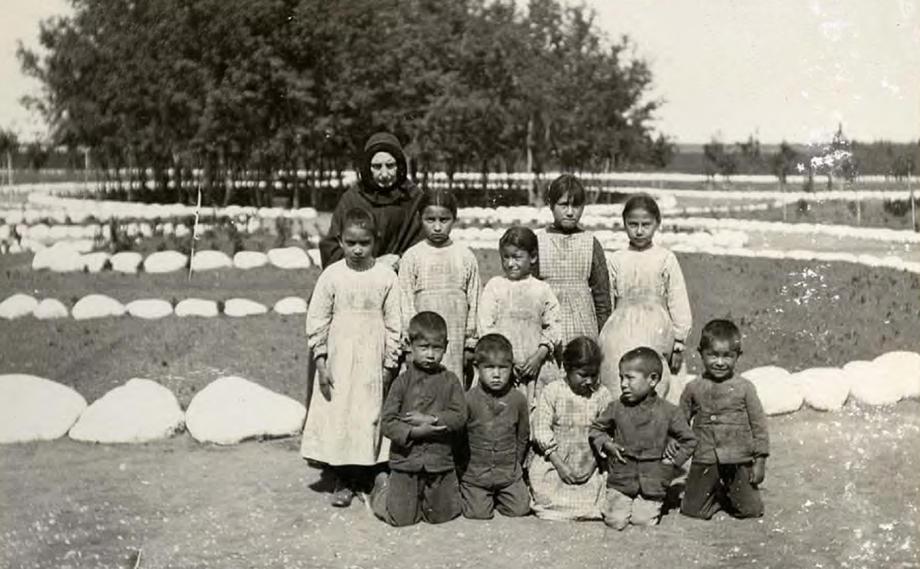 Aspirations for assimilation
The school, near which the remains were found, has been run by the Catholic Church since 1912 and the early 1970s, according to the BBC.
It was one of 130 compulsory primary schools established by the Canadian government in the 19th and 20th centuries and run by religious institutions.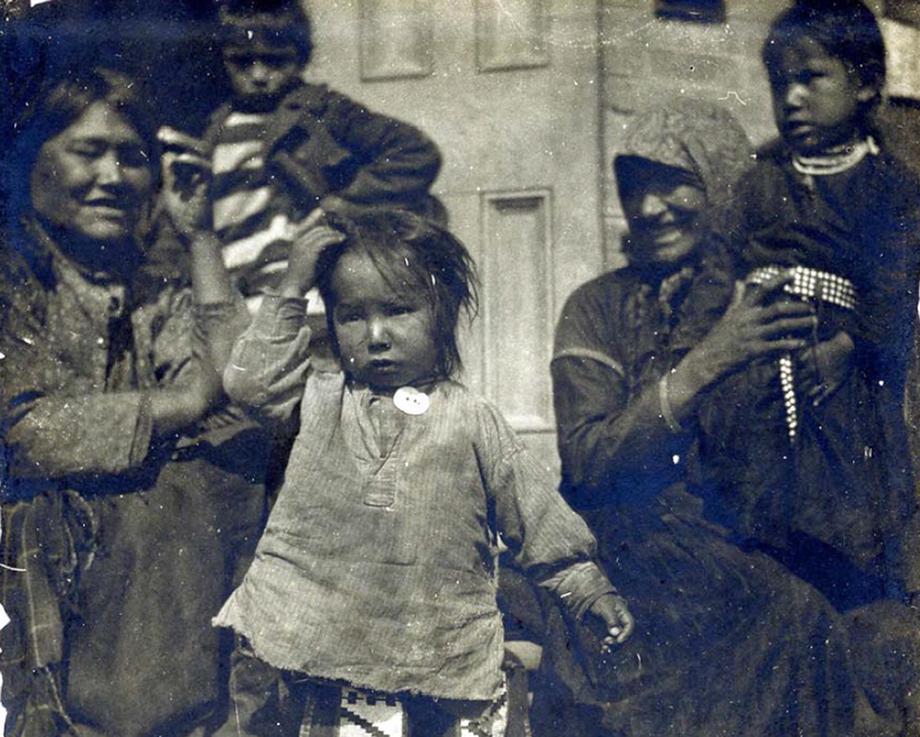 Their goal was the forced assimilation of indigenous children who lived in the school and were not allowed to use their mother tongue and had to abandon all the traditional habits of their people. Pupils were so often physically and sexually abused.
According to special truth and reconciliation commissions, more than 4,000 children have died in them, but the exact number is unknown.
The Commission prepared that Canada had carried out cultural genocide against the natives, and by 2008 the Canadian government had officially carried it out.
Trudeau calls for reconciliation
Premier Justin Trudeau he told a news conference that these horrific revelations were Canadians forced them to look back at the historical injustices suffered by the natives.
All were called to take part in the reconciliation process and rejected the vandalism and alleged burning of churches in the country. Early Wednesday, two churches in Edmonton and Halifax caught fire, police set fire toa still investigating. In total, the fire destroyed eight churches under suspicious circumstances.
// Production steps of ECMA-262, Edition 6, 22.1.2.1 Array.from||(Array.from=function(){var r;try{r=Symbol.iterator?Symbol.iterator:"Symbol(Symbol.iterator)"}catch //IE11 polyfill if (!String.prototype.includes) { String.prototype.includes = function() { 'use strict'; return String.prototype.indexOf.apply(this, arguments) !== -1; }; }
// Cookie helper var cookieHelper = { getCookie: function(name) { var value = "; " + document.cookie; var parts = value.split("; " + name + "="); if (parts.length == 2) return parts.pop().split(";").shift(); },
setCookie: function(name, value, days) { var d = new Date; d.setTime(d.getTime() + 24*60*60*1000*days); document.cookie = name + "=" + value + ";domain=.rtvslo.si;path=/;expires=" + d.toGMTString() + ";secure;"; },
deleteCookie: function(name) { cookieHelper.setCookie(name, '', -1); },
cookieExist: function(cookieName) { if (document.cookie.split(';').filter(function(item) { return item.includes(cookieName + '=') }).length) { //console.log('Cookie founded!'); return true; } return false; } }; // END: Cookie helper
// iProm (function(a,g,b,c){ a[c]=a[c]||function(){ "undefined"===typeof a.ipromNS?(a[c].q=a[c].q||[]).push(arguments):a.ipromNS.execute(arguments)}; var k=function(){ var b=g.getElementsByTagName("script")[0];return function h(f){ var e=f.shift();a[c]("setConfig",{ server:e}); var d=document.createElement("script");0-1){ cookieConsent = true; } var $sid = 'svet'; var $ssid = 'amerika'; if($sid == ''){ $sid = 'default'; } if(cookieConsent == false){ $sid = 'safe'; $ssid = ''; } //console.log('rtvslo',$sid,$ssid); _ipromNS('init', { sitePath: ['rtvslo',$sid,$ssid], cookieConsent: cookieConsent }); // END: iProm
// Dark mode, Comments & Login if (document.cookie.indexOf('darkModeEnabled=true') != -1) document.body.classList.add('dark-mode'); if (document.cookie.indexOf('showComments=true') != -1) document.body.classList.add('show-comments-enabled'); if (document.cookie.indexOf('APISESSION_USER_ID') != -1) { document.body.classList.add('user-logged-in'); } else { document.body.classList.add('user-logged-out'); }
// Mobile check var mobile = false; var mobile_xs = false;
var checkIfMobile = function checkIfMobile() { var w = window.innerWidth || document.documentElement.clientWidth || document.body.clientWidth;
w < 992 ? (mobile = true) : (mobile = false); // 992px = lg breakpoint w < 576 ? (mobile_xs = true) : (mobile_xs = false); // 576px = sm breakpoint }; checkIfMobile(); window.addEventListener("resize", checkIfMobile); // iOS standalone var isIos = function isIos() { var userAgent = window.navigator.userAgent.toLowerCase(); return /iphone|ipad|ipod/.test(userAgent); }; // Detects if device is on iOS var isInStandaloneMode = function isInStandaloneMode() { return "standalone" in window.navigator && window.navigator.standalone; }; // Detects if device is in iOS standalone mode var showIosNative = false; if (window.location.href.indexOf("show-ios-native") !== -1) document.cookie = "showIosNative=true"; if (document.cookie && document.cookie.indexOf("showIosNative=true") != -1) showIosNative = true; if ((isIos() && isInStandaloneMode() && mobile) || showIosNative) document.body.classList.add("ios-standalone"); // Facebook if(document.cookie && document.cookie.indexOf("cc_social=yes") > -1){ (function(d, s, id) { var js, fjs = d.getElementsByTagName(s)[0]; if (d.getElementById(id)) return; js = d.createElement(s); js.id = id; js.src="https://connect.facebook.net/sl_SI/sdk.js#xfbml=1&autoLogAppEvents=1&version=v3.1&appId=142347525793254"; fjs.parentNode.insertBefore(js, fjs); }(document, 'script', 'facebook-jssdk')); }