In the last month, numerous events took place, including a session of the Velenje City Council, at which they discussed the cessation of coal mining in the Velenje Coal Mine and those projects that will affect the development of the valley in creating new jobs in the future.

Dermol: Velenje grew on coal
As the mayor wrote in a letter to the citizens Peter Dermol, Velenje is a city that grew on coal, the mining tradition has strongly marked the development of the city and the life of the locals. According to him, the rapid post-war growth of the city was due to the rich reserves of lignite and the great need for electricity in the industrialized country. He reminded that even today in Thermal power plant Šoštanj produced as much as a third of electricity in Slovenia.
According to him, the planned closure of the mine will have a strong impact on development regions and the lives of the people in it, and at this point there is not yet a reliable answer from the state as to when it will be do it came. However, as they show in Velenje, their demands are clear and they will never deviate from them.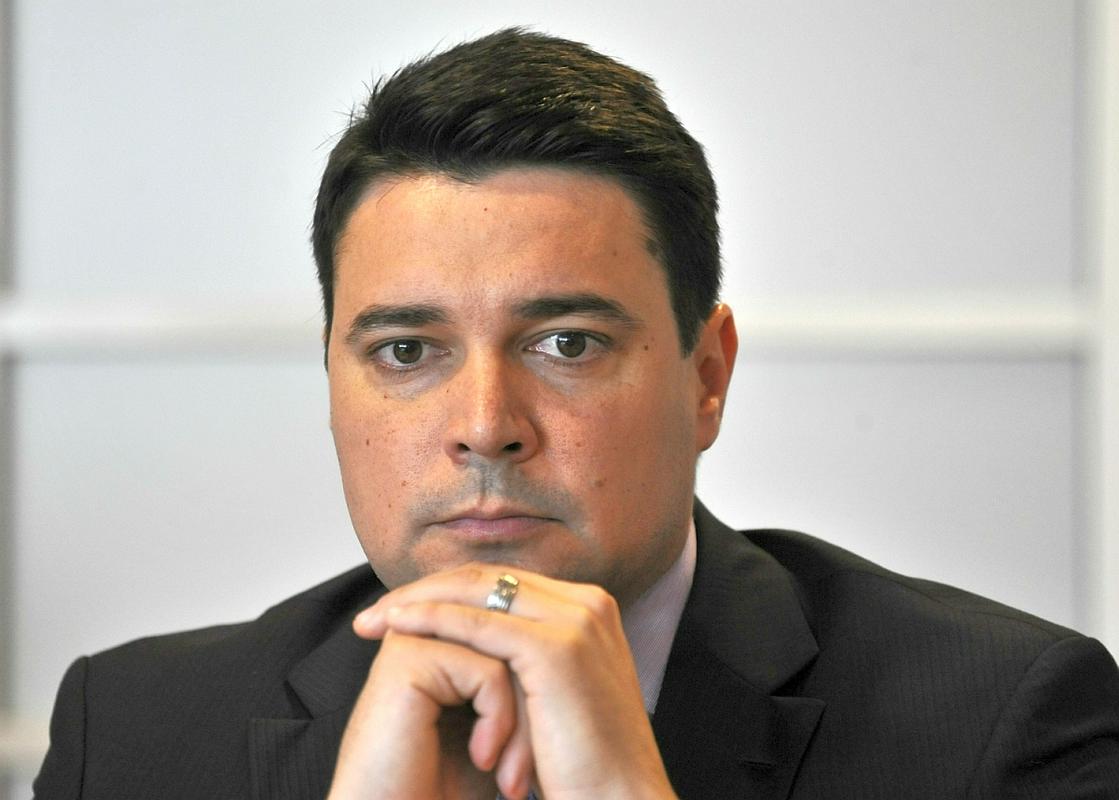 What Dermol demands of the government
They are thus demanding that the government restructure regions carried out in accordance with the principle of fair transition, which means that no worker directly or indirectly involved in coal mining should be left without work and the state should provide them with a replacement heat source that will environmental and economically viable.
"We are also seeking funding for realization all projects that will provide us with a quality future of ours cities. I am aware that people often change we are afraid, so it is even more important that all of us who do not care what our tomorrow will be like, will be able to stand together. In a united and determined way, with great responsibility, we must seize the opportunities that will bring change, " wrote Dermol.

Although saying goodbye to coal mining will also be very emotional for the people there, the mayor believes that it is right and, above all, responsible do younger generations to start looking for new opportunities and new challenges, which will not be few.
In the Savinjska-Šaleška region thus together with the economy as part of national coal exit and coal restructuring strategies region in line with the principle of a fair transition, almost 50 projects are announced, which will contribute to the development of job creation, worth € 1.1 billion.
At a recent extraordinary session, city councilors also demanded a fair transition to get out of the prego, and the municipality promises to issue a special announcement soon, with which the citizens will be obliged to take care of all activities.
// Production steps of ECMA-262, Edition 6, 22.1.2.1 Array.from||(Array.from=function(){var r;try{r=Symbol.iterator?Symbol.iterator:"Symbol(Symbol.iterator)"}catch //IE11 polyfill if (!String.prototype.includes) { String.prototype.includes = function() { 'use strict'; return String.prototype.indexOf.apply(this, arguments) !== -1; }; }
// Cookie helper var cookieHelper = { getCookie: function(name) { var value = "; " + document.cookie; var parts = value.split("; " + name + "="); if (parts.length == 2) return parts.pop().split(";").shift(); },
setCookie: function(name, value, days) { var d = new Date; d.setTime(d.getTime() + 24*60*60*1000*days); document.cookie = name + "=" + value + ";domain=.rtvslo.si;path=/;expires=" + d.toGMTString() + ";secure;"; },
deleteCookie: function(name) { cookieHelper.setCookie(name, '', -1); },
cookieExist: function(cookieName) { if (document.cookie.split(';').filter(function(item) { return item.includes(cookieName + '=') }).length) { //console.log('Cookie founded!'); return true; } return false; } }; // END: Cookie helper
// iProm (function(a,g,b,c){ a[c]=a[c]||function(){ "undefined"===typeof a.ipromNS?(a[c].q=a[c].q||[]).push(arguments):a.ipromNS.execute(arguments)}; var k=function(){ var b=g.getElementsByTagName("script")[0];return function h(f){ var e=f.shift();a[c]("setConfig",{ server:e}); var d=document.createElement("script");0-1){ cookieConsent = true; } var $sid = 'slovenija'; var $ssid = 'lokalne_novice'; if($sid == ''){ $sid = 'default'; } if(cookieConsent == false){ $sid = 'safe'; $ssid = ''; } //console.log('rtvslo',$sid,$ssid); _ipromNS('init', { sitePath: ['rtvslo',$sid,$ssid], cookieConsent: cookieConsent }); // END: iProm
// Dark mode, Comments & Login if (document.cookie.indexOf('darkModeEnabled=true') != -1) document.body.classList.add('dark-mode'); if (document.cookie.indexOf('showComments=true') != -1) document.body.classList.add('show-comments-enabled'); if (document.cookie.indexOf('APISESSION_USER_ID') != -1) { document.body.classList.add('user-logged-in'); } else { document.body.classList.add('user-logged-out'); }
// Mobile check var mobile = false; var mobile_xs = false;
var checkIfMobile = function checkIfMobile() { var w = window.innerWidth || document.documentElement.clientWidth || document.body.clientWidth;
w < 992 ? (mobile = true) : (mobile = false); // 992px = lg breakpoint w < 576 ? (mobile_xs = true) : (mobile_xs = false); // 576px = sm breakpoint }; checkIfMobile(); window.addEventListener("resize", checkIfMobile); // iOS standalone var isIos = function isIos() { var userAgent = window.navigator.userAgent.toLowerCase(); return /iphone|ipad|ipod/.test(userAgent); }; // Detects if device is on iOS var isInStandaloneMode = function isInStandaloneMode() { return "standalone" in window.navigator && window.navigator.standalone; }; // Detects if device is in iOS standalone mode var showIosNative = false; if (window.location.href.indexOf("show-ios-native") !== -1) document.cookie = "showIosNative=true"; if (document.cookie && document.cookie.indexOf("showIosNative=true") != -1) showIosNative = true; if ((isIos() && isInStandaloneMode() && mobile) || showIosNative) document.body.classList.add("ios-standalone"); // Facebook if(document.cookie && document.cookie.indexOf("cc_social=yes") > -1){ (function(d, s, id) { var js, fjs = d.getElementsByTagName(s)[0]; if (d.getElementById(id)) return; js = d.createElement(s); js.id = id; js.src="https://connect.facebook.net/sl_SI/sdk.js#xfbml=1&autoLogAppEvents=1&version=v3.1&appId=142347525793254"; fjs.parentNode.insertBefore(js, fjs); }(document, 'script', 'facebook-jssdk')); }