A row of businessmen seated on a cafe terrace, two elegant in tuxedo jackets strolling through the streets of Milan, a couple in perfectly fitted trouser sets walking on the beach, models with good looks. Apollo in white underwear … For forty years, the images conveyed by the Emporio Armani label have imprinted the retinas and marked the ages.
To promote this anniversary, the house is offering a richly documented exhibition, to be discovered in Milan until February 2022, retracing the history of the brand, little sister of the mastodon Giorgio Armani, at more accessible prices and a younger clientele. We thus discover extracts from commercials produced by the American director Martin Scorsese at the end of the 1980s, iconic black and white advertising campaigns – still displayed in 4 × 3 in cities, and more particularly in Milan – featuring the more big stars, in particular for the line of underwear: the couple David and Victoria Beckham, the footballer Ronaldo, the tennis player Rafael Nadal or the actresses Megan Fox and Milla Jovovich.
The impeccable cut
The exhibition also allows visitors to admire pieces from the archives, from small aviator jackets to rows of impeccably cut suits, sometimes fitted, sometimes worn loose, accompanied by the essential felt hats and flat lace-up shoes. In 1988, the magazine the brand launched its own, soberly baptized Emporio Armani Magazine and run by Giorgio Armani's sister, Rosanna Armani. Through its pages, the greatest photographers, the greatest fashion feathers have recounted their era. A room of the exhibition is dedicated to him and gives to see some of the eighteen "ones" – the magazine stopped in 1998.
At 87, Giorgio Armani enjoys documenting his life and his successes: he himself signs the staging of the exhibition. He seems to be thinking more and more about his succession. His niece Silvana is thus a place to greet him at the end of Emporio Armani's spring-summer 2022 fashion show.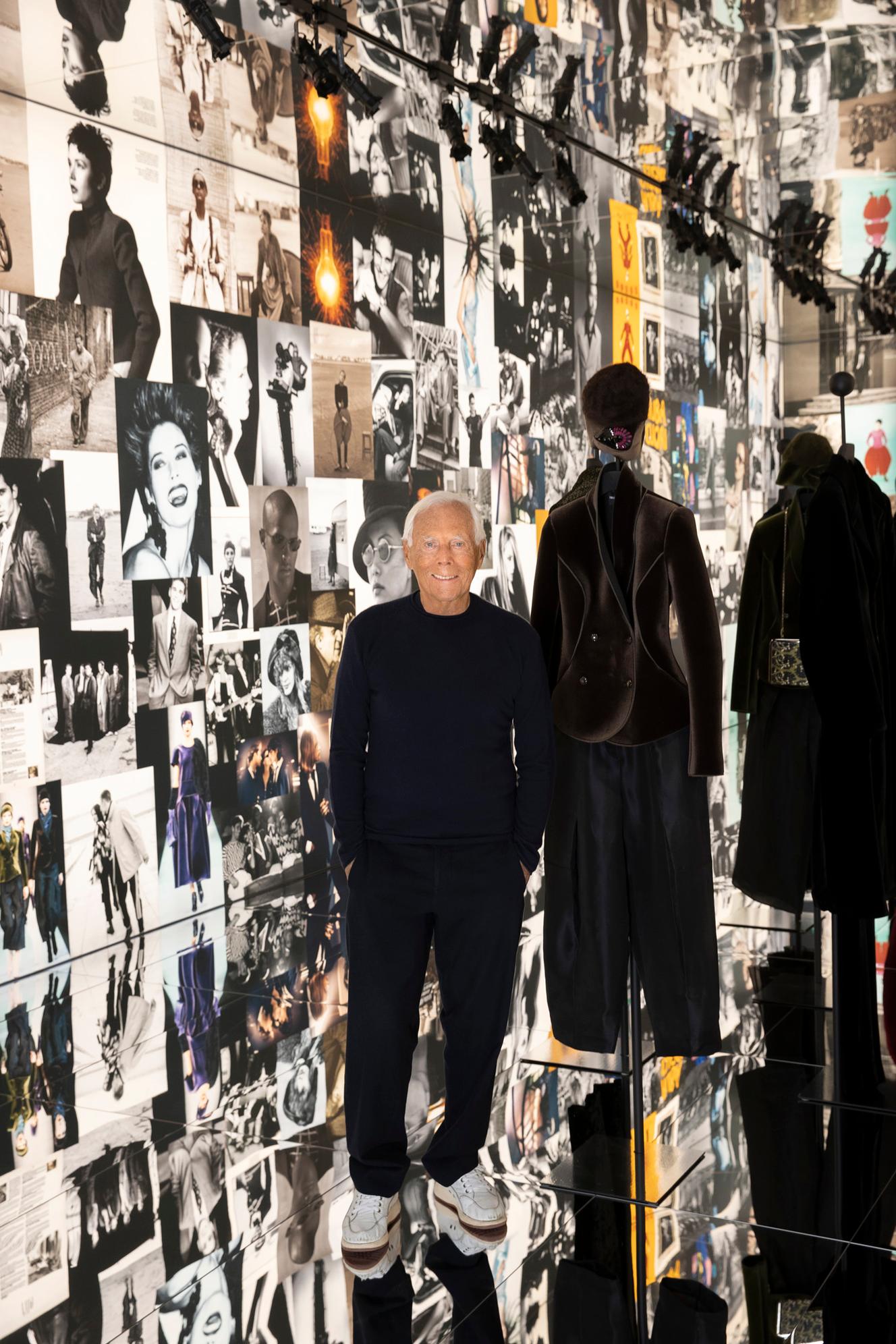 Read also
Milan Fashion Week: There's joy!