The German car manufacturer Volkswagen has decided in its hometown of Wolfsburg that from August 20 in one of the canteens, which mostly serves the top management, the menu will only be meatless, and exceptionally fish dishes will be available. This means that currywurst will also disappear from the offer – a spicy grilled pork loin, which employees often choose for lunch. There are still cafes and stalls in the entire company's headquarters complex, which will continue to serve both popular sausages and other meat delicacies for now.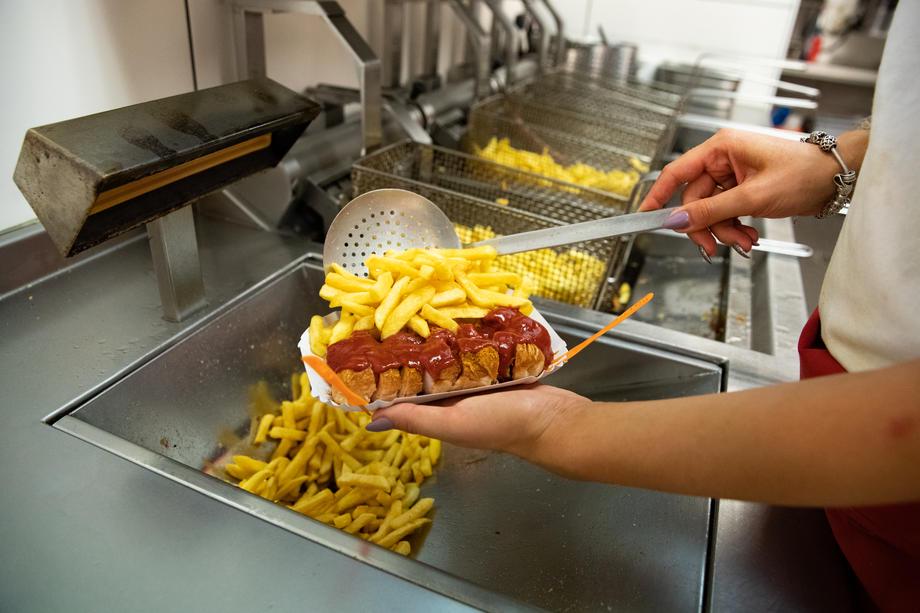 Many employees of Europe's largest carmaker have recently been asked to ask for more vegetarian and vegan eating options. According to scientists, reducing the consumption of meat and thus increasing the amount of food of plant origin is also good for the environment and is in line with the Group's efforts to reduce the carbon footprint. The meatless menu has already successfully tested the implementation in Volkswagen's offices in Hannover, where it is expected to be very well received.
Not everyone is happy with the decision
The announcement of the abolition of sausages has provoked a lot of discussion in the German public as well – the news upset, among others, former Chancellor Gerhard Schröder, who currywurst set v bran. "A vegetarian diet is good and occasionally in the exercise phase itself. No currywursts? No!"is a 77-year-old predecessor Angele Merkel wrote on his profile on the social network Linkedin and remarked that something like this would not have happened if he was still on the government supervisory board of Volkswagen.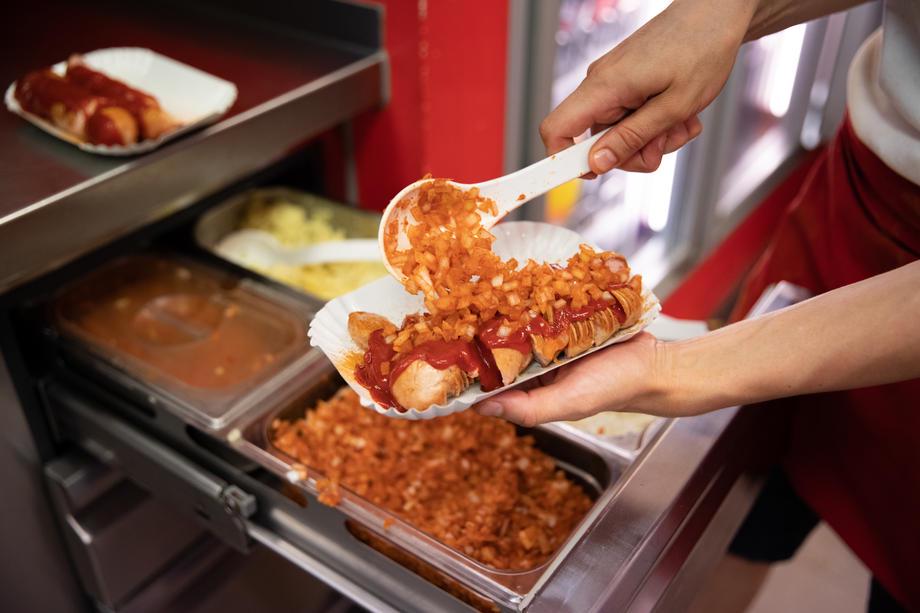 "Currywurst with french fries is one of the dishes for the strength of capable workers in production,"he stressed, adding that currywurst himself wants to save, and many people, in his opinion, do not want the sausage, which also had its own museum by 2018, to disappear from the offer. When Volkswagen's currywurst stopped serving at the Wolfsburg Golf Factory, so the workers actually rebelled and, through the unions, got the popular dish back on the plates.
// Production steps of ECMA-262, Edition 6, 22.1.2.1 Array.from||(Array.from=function(){var r;try{r=Symbol.iterator?Symbol.iterator:"Symbol(Symbol.iterator)"}catch //IE11 polyfill if (!String.prototype.includes) { String.prototype.includes = function() { 'use strict'; return String.prototype.indexOf.apply(this, arguments) !== -1; }; }
// Cookie helper var cookieHelper = { getCookie: function(name) { var value = "; " + document.cookie; var parts = value.split("; " + name + "="); if (parts.length == 2) return parts.pop().split(";").shift(); },
setCookie: function(name, value, days) { var d = new Date; d.setTime(d.getTime() + 24*60*60*1000*days); document.cookie = name + "=" + value + ";domain=.rtvslo.si;path=/;expires=" + d.toGMTString() + ";secure;"; },
deleteCookie: function(name) { cookieHelper.setCookie(name, '', -1); },
cookieExist: function(cookieName) { if (document.cookie.split(';').filter(function(item) { return item.includes(cookieName + '=') }).length) { //console.log('Cookie founded!'); return true; } return false; } }; // END: Cookie helper
// iProm (function(a,g,b,c){ a[c]=a[c]||function(){ "undefined"===typeof a.ipromNS?(a[c].q=a[c].q||[]).push(arguments):a.ipromNS.execute(arguments)}; var k=function(){ var b=g.getElementsByTagName("script")[0];return function h(f){ var e=f.shift();a[c]("setConfig",{ server:e}); var d=document.createElement("script");0-1){ cookieConsent = true; } var $sid = 'zabava'; var $ssid = 'zanimivosti'; if($sid == ''){ $sid = 'default'; } if(cookieConsent == false){ $sid = 'safe'; $ssid = ''; } //console.log('rtvslo',$sid,$ssid); _ipromNS('init', { sitePath: ['rtvslo',$sid,$ssid], cookieConsent: cookieConsent }); // END: iProm
// Dark mode, Comments & Login if (document.cookie.indexOf('darkModeEnabled=true') != -1) document.body.classList.add('dark-mode'); if (document.cookie.indexOf('showComments=true') != -1) document.body.classList.add('show-comments-enabled'); if (document.cookie.indexOf('APISESSION_USER_ID') != -1) { document.body.classList.add('user-logged-in'); } else { document.body.classList.add('user-logged-out'); }
// Mobile check var mobile = false; var mobile_xs = false;
var checkIfMobile = function checkIfMobile() { var w = window.innerWidth || document.documentElement.clientWidth || document.body.clientWidth;
w < 992 ? (mobile = true) : (mobile = false); // 992px = lg breakpoint w < 576 ? (mobile_xs = true) : (mobile_xs = false); // 576px = sm breakpoint }; checkIfMobile(); window.addEventListener("resize", checkIfMobile); // iOS standalone var isIos = function isIos() { var userAgent = window.navigator.userAgent.toLowerCase(); return /iphone|ipad|ipod/.test(userAgent); }; // Detects if device is on iOS var isInStandaloneMode = function isInStandaloneMode() { return "standalone" in window.navigator && window.navigator.standalone; }; // Detects if device is in iOS standalone mode var showIosNative = false; if (window.location.href.indexOf("show-ios-native") !== -1) document.cookie = "showIosNative=true"; if (document.cookie && document.cookie.indexOf("showIosNative=true") != -1) showIosNative = true; if ((isIos() && isInStandaloneMode() && mobile) || showIosNative) document.body.classList.add("ios-standalone"); // Facebook if(document.cookie && document.cookie.indexOf("cc_social=yes") > -1){ (function(d, s, id) { var js, fjs = d.getElementsByTagName(s)[0]; if (d.getElementById(id)) return; js = d.createElement(s); js.id = id; js.src="https://connect.facebook.net/sl_SI/sdk.js#xfbml=1&autoLogAppEvents=1&version=v3.1&appId=142347525793254"; fjs.parentNode.insertBefore(js, fjs); }(document, 'script', 'facebook-jssdk')); }