In 1928 Zelman Muller and his Klara Kacz decided to emigrate with their two children Helena and Frieda. They lived in Sighet, a city in Romania with a large Jewish population. They often had a hard time, because the economy turned square and anti-Semitism was rampant.
De Mullers ended up in Antwerp, where Zelman found a job as a diamond cutter. First the family, which was expanded here with Juda and Louisa, lived in Berchem and then in the Van Immerseelstraat, Lamorinièrestraat and Bouwensstraat.
Fake milk coupons
After the Germans tried to flee into the family on 10 May 1940, possibly because they were not their nationality – an ally of the D Reich – would protect them. A wrong start, because soon the Mullers were also affected by the anti-Jewish measures.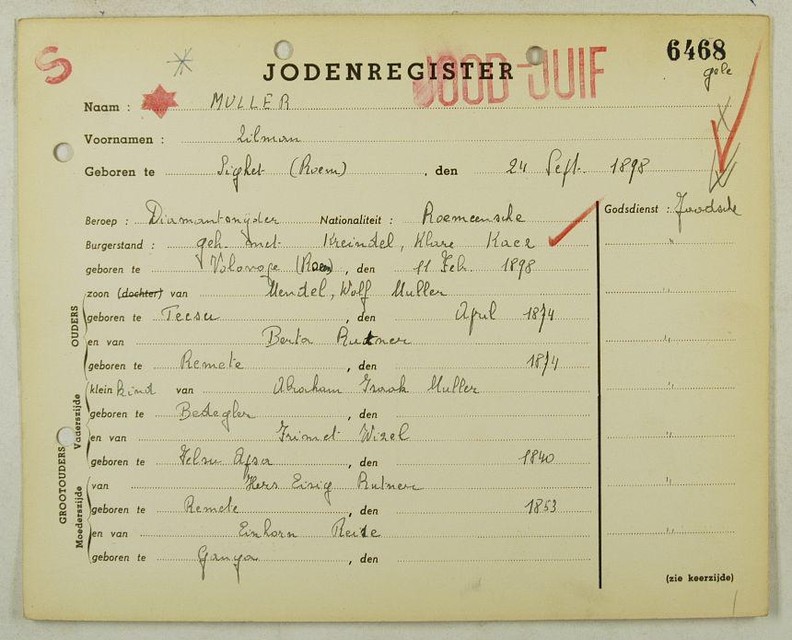 First, the Antwerp diamond industry was dismantled, as a result Zelman was out of work and the family had to knock on the door of the Support Commission. In May 1941 Klara Kacz was caught by the police with counterfeit milk coupons, with which she wanted to give her offspring extra food.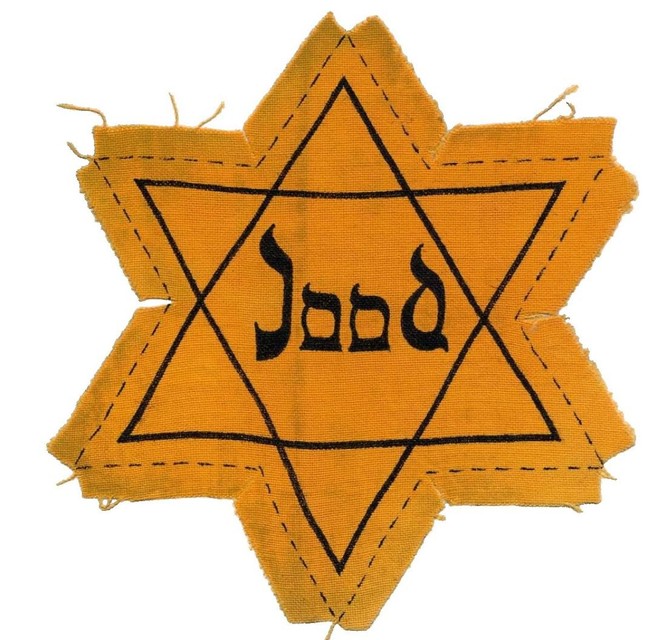 Star of David, forced labor and Auschwitz
In the spring of 1942 they sewed the Star of David on their clothing and Zelman, like other Jewish men, was informed that he would be forced to work. On June 13, 1942, he reported to the South Station and in northern France he was deployed for four months, in appalling conditions, for the construction of the Atlantic Wall.
On October 31, 1942, the Jewish forced laborers were sent to Auschwitz-Birkenau. They also passed the Dossin barracks. What Zelman did not know, when the train stopped to load other Jews, is that his women and children were taken to the transit camp in Mechelen (now a museum) for a month. His family was then taken to the death camp in Poland, where they were gassed upon arrival. Zelman himself may have escaped the same fate because he was a laborer, but in the end he would not survive Auschwitz anyway.
About fifteen thousand Antwerp Jews were murdered in the Nazi concentration camps.
pecking food
Things turned out better for some Antwerp Jews. Regina Suchowolski Sluszny (81) is one of the few still alive today. The chairwoman of the Forum of Jewish Organizations was born in 1939. In 1942 the Sluszny family moved from Antwerp to Hemiksem, where they went into hiding. "In a village we feel safer. We lived in two rooms above a cafe. I was the only one allowed to play outside because I had blond hair and didn't look 'Jewish'."
In the adjacent house there was a grocery store, run by Charel Jacobs and Anna Van Dijck. "There was a hole in the partition wall. I could barely get through that and one day I just stole their food – and that of their two cats – because we didn't have any ration coupons ourselves." The grocers took no offense and thus came into contact with the family.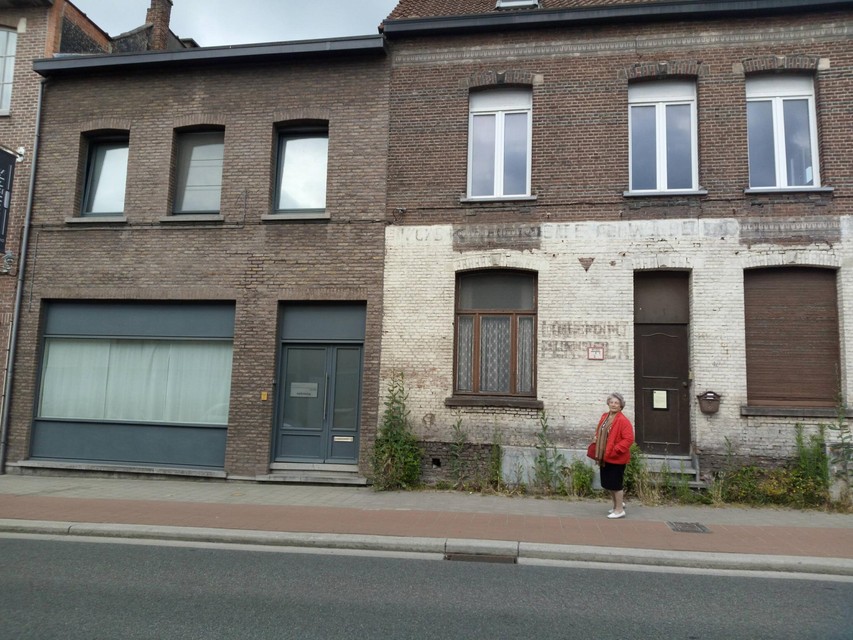 Betray
A little later, the people in hiding were betrayed. "Fortunately, the son of the mayor of Hemiksem was able to inform our neighbour, who was also part of the resistance, that a raid was imminent. He informed my parents and it was decided that because I was so young, I would stay with Charel and Anna."
The rest of the family had to flee headlong and from hiding place fifteen times during the rest of the war. Regina wasn't bad: "I lived at a grocery store, so I always had enough to eat. They took good care of me and gave me only love. I was actually a very happy kid during that."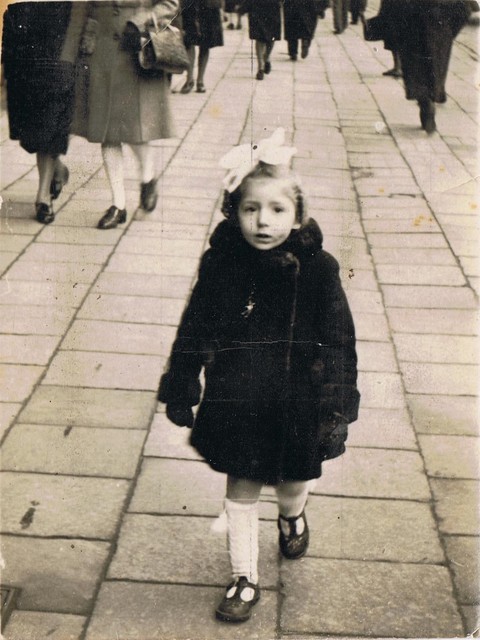 Part-time Orthodox Jew
After the Liberation, the family was reunited. "When they came to get me, I said to my mother 'goodbye ma'am' because I had no idea who she was. My parents were of course very grateful and asked how they asked for their help. The answer was: "Don't take Regina completely. from us." And so it happened that on weekdays I was an Orthodox Jew, but during the weekend during the weekend I was with Charel and Anna and was allowed to do what I wanted."
The parents of her married Georges were less fortunate: "They were deported with the 22nd transport from the Dosin barracks to Auschwitz and sent directly to the incinerators there." (mibl)
www.antwerpenherdenkt.be/namenproject