Optimistically, Teš will close in 2029, said Šolinc, who is worried that this will be the case. v Summer 2024.
In Slovenia, a fair transition from coal or. controlled exit we hunt for the tail, just like Bulgaria, is v online discussion on the topic of the energy transition in the Savinjska-Šaleška region regions, organized by the media publishing house Montel Energetika.NET, said the director general of the energy directorate at the Ministry of Infrastructure Šolinc.
EU members that started to run out of coal, including the United Kingdom 20 years ago, as well as Germany, Spain, the Czech Republic, Slovakia and Hungary, have been making a timely transition for ten years and have had enough time.
We are in Slovenia v Zasavje coal has already been abandoned and some kind of restructuring regions already implemented, but not v as a whole, so Zasavje is also part of the emerging national strategy for coal mining and coal restructuring. region.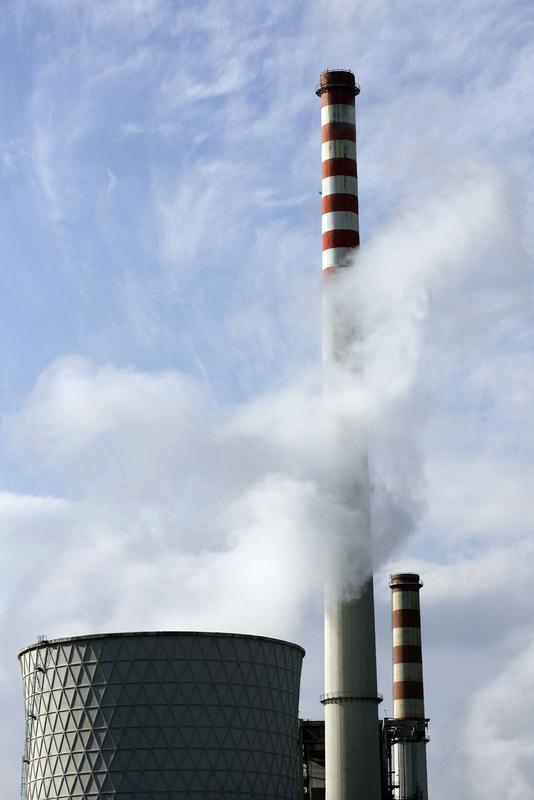 Market conditions could lead
v

premature closure

In the Savinjska-Šaleška region According to Šolinac, due to the price of carbon dioxide coupons, the economic situation will force the Šoštanj Thermal Power Plant (Teš) to stop significantly earlier than in 2033, 2038 or 2042, which are the years that are v strategies involved v different scenarios.

"In my opinion, we are arguing about the shadow donkey, whether to close Teš in 2033 or 2038, because market conditions will force it to close, optimistically speaking, in 2029, and I am very worried that this will be in 2024," said Šolinc.

According to him, nothing can be changed in retrospect. "The prices of coupons are as they are, we as a ministry are trying to close Teš with various mechanisms, on the one hand, and on the other hand, until it is operational, it helps it to be able to operate," said Šolinc, who was also critical of those involved v According to him, "everyone would do what they are responsible for", he said, it would be much easier to find a compromise and ensure that the transition would be as far as possible. v this short time, really fair.

Regarding the draft national strategy for coal mining and restructuring region however, Šolinc said they are v public presentation of the strategy and environmental the reports have received a huge amount of comments and that they have now prepared a revision of the all-inclusive strategy. This modified strategy will then be sent to environmental the ministry from which they then talk about them environmental acceptability of the strategy. Then the version of the strategy goes on v inter-ministerial coordination to the government until adoption.
// Production steps of ECMA-262, Edition 6, 22.1.2.1 Array.from||(Array.from=function(){var r;try{r=Symbol.iterator?Symbol.iterator:"Symbol(Symbol.iterator)"}catch //IE11 polyfill if (!String.prototype.includes) { String.prototype.includes = function() { 'use strict'; return String.prototype.indexOf.apply(this, arguments) !== -1; }; }
// Cookie helper var cookieHelper = { getCookie: function(name) { var value = "; " + document.cookie; var parts = value.split("; " + name + "="); if (parts.length == 2) return parts.pop().split(";").shift(); },
setCookie: function(name, value, days) { var d = new Date; d.setTime(d.getTime() + 24*60*60*1000*days); document.cookie = name + "=" + value + ";domain=.rtvslo.si;path=/;expires=" + d.toGMTString() + ";secure;"; },
deleteCookie: function(name) { cookieHelper.setCookie(name, '', -1); },
cookieExist: function(cookieName) { if (document.cookie.split(';').filter(function(item) { return item.includes(cookieName + '=') }).length) { //console.log('Cookie founded!'); return true; } return false; } }; // END: Cookie helper
// iProm (function(a,g,b,c){ a[c]=a[c]||function(){ "undefined"===typeof a.ipromNS?(a[c].q=a[c].q||[]).push(arguments):a.ipromNS.execute(arguments)}; var k=function(){ var b=g.getElementsByTagName("script")[0];return function h(f){ var e=f.shift();a[c]("setConfig",{ server:e}); var d=document.createElement("script");0-1){ cookieConsent = true; } var $sid = 'slovenija'; var $ssid = 'gospodarstvo'; if($sid == ''){ $sid = 'default'; } if(cookieConsent == false){ $sid = 'safe'; $ssid = ''; } //console.log('rtvslo',$sid,$ssid); _ipromNS('init', { sitePath: ['rtvslo',$sid,$ssid], cookieConsent: cookieConsent }); // END: iProm
// Dark mode, Comments & Login if (document.cookie.indexOf('darkModeEnabled=true') != -1) document.body.classList.add('dark-mode'); if (document.cookie.indexOf('showComments=true') != -1) document.body.classList.add('show-comments-enabled'); if (document.cookie.indexOf('APISESSION_USER_ID') != -1) { document.body.classList.add('user-logged-in'); } else { document.body.classList.add('user-logged-out'); }
// Mobile check var mobile = false; var mobile_xs = false;
var checkIfMobile = function checkIfMobile() { var w = window.innerWidth || document.documentElement.clientWidth || document.body.clientWidth;
w < 992 ? (mobile = true) : (mobile = false); // 992px = lg breakpoint w < 576 ? (mobile_xs = true) : (mobile_xs = false); // 576px = sm breakpoint }; checkIfMobile(); window.addEventListener("resize", checkIfMobile); // iOS standalone var isIos = function isIos() { var userAgent = window.navigator.userAgent.toLowerCase(); return /iphone|ipad|ipod/.test(userAgent); }; // Detects if device is on iOS var isInStandaloneMode = function isInStandaloneMode() { return "standalone" in window.navigator && window.navigator.standalone; }; // Detects if device is in iOS standalone mode var showIosNative = false; if (window.location.href.indexOf("show-ios-native") !== -1) document.cookie = "showIosNative=true"; if (document.cookie && document.cookie.indexOf("showIosNative=true") != -1) showIosNative = true; if ((isIos() && isInStandaloneMode() && mobile) || showIosNative) document.body.classList.add("ios-standalone"); // Facebook if(document.cookie && document.cookie.indexOf("cc_social=yes") > -1){ (function(d, s, id) { var js, fjs = d.getElementsByTagName(s)[0]; if (d.getElementById(id)) return; js = d.createElement(s); js.id = id; js.src="https://connect.facebook.net/sl_SI/sdk.js#xfbml=1&autoLogAppEvents=1&version=v3.1&appId=142347525793254"; fjs.parentNode.insertBefore(js, fjs); }(document, 'script', 'facebook-jssdk')); }