Bojana Beović added for Televizija Slovenija that this possibility could also be considered, as, as we know, more and more vaccines will be available.
The last red delivery of AstraZeneca vaccine on 28 May
For now, therefore, AstraZenece remains in the plan to achieve sufficient vaccination coverage. The last red delivery was on May 28, when we received 62,400 doses, followed by the help of Hungary, from which we borrowed 300,000 doses. So far, we have received a total of more than 626 thousand doses of this vaccine, and according to the NIJZ, a total of 264 thousand doses or less than half were used for the first and second vaccination, reports Televizija Slovenija.
Marco Cavaleri would suggest Janssen only for the elderly
Marco Cavaleri, head of the vaccination strategy at the European Medicines Agency (EMA), also said that Johnson & Johnson is proposing the vaccine for people over 60.
Both vaccines are approved in the European Union for anyone over the age of 18, but they face criticism over reports of otherwise very red blood clots as a side effect.
Asked by the Italian newspaper La Stampa whether it would not be better to ban AstraZeneca, Cavaleri said that this was possible and that Pfizer and Moderna were already thinking so in several countries with the increase in the number of mRNA vaccines.
"However, incidents were very rare, after the first dose. It is true that there is less data on the second dose, but in the UK this is going well," recalled the vaccination campaign on the Island, where many were vaccinated with AstraZenece. He advised that younger people be vaccinated with mRNA vaccines, but he admits that this is a decision of an individual country.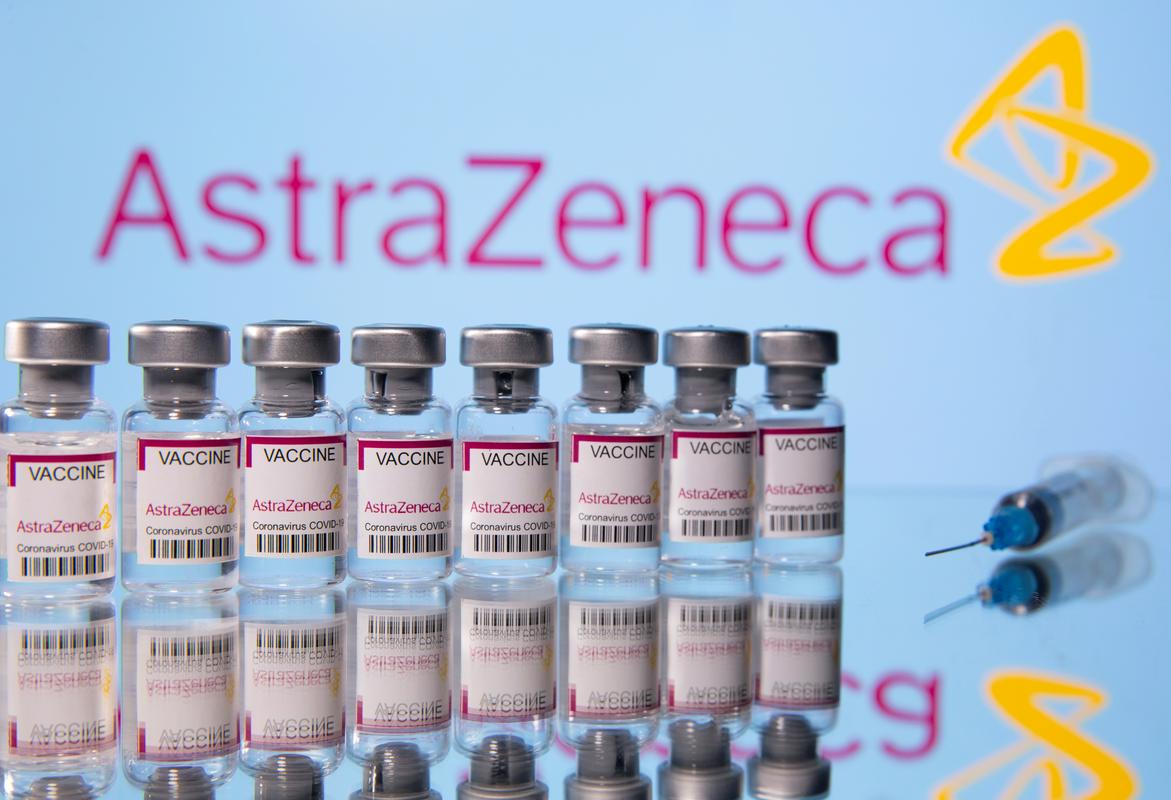 South Africa withdrew Janssen
He also noted that compared to the AstraZeneca vaccine, there were fewer problems with Johnson & Johnson vaccination, which is sufficient if Johnson. I would still recommend it more to those over 60, he added.
South Africa withdrew two million doses of Johnson & Johnson from its vaccination program at the time after concerns about pollution in the vaccine arose from one of the U.S. manufacturers.
The US Food and Drug Administration (FDA) on Friday identified as inappropriate several of all doses of Janssen vaccine produced at the Emergent BioSolutions plant in Baltimore.
// Production steps of ECMA-262, Edition 6, 22.1.2.1 Array.from||(Array.from=function(){var r;try{r=Symbol.iterator?Symbol.iterator:"Symbol(Symbol.iterator)"}catch //IE11 polyfill if (!String.prototype.includes) { String.prototype.includes = function() { 'use strict'; return String.prototype.indexOf.apply(this, arguments) !== -1; }; }
// Cookie helper var cookieHelper = { getCookie: function(name) { var value = "; " + document.cookie; var parts = value.split("; " + name + "="); if (parts.length == 2) return parts.pop().split(";").shift(); },
setCookie: function(name, value, days) { var d = new Date; d.setTime(d.getTime() + 24*60*60*1000*days); document.cookie = name + "=" + value + ";domain=.rtvslo.si;path=/;expires=" + d.toGMTString() + ";secure;"; },
deleteCookie: function(name) { cookieHelper.setCookie(name, '', -1); },
cookieExist: function(cookieName) { if (document.cookie.split(';').filter(function(item) { return item.includes(cookieName + '=') }).length) { //console.log('Cookie founded!'); return true; } return false; } }; // END: Cookie helper
// iProm (function(a,g,b,c){ a[c]=a[c]||function(){ "undefined"===typeof a.ipromNS?(a[c].q=a[c].q||[]).push(arguments):a.ipromNS.execute(arguments)}; var k=function(){ var b=g.getElementsByTagName("script")[0];return function h(f){ var e=f.shift();a[c]("setConfig",{ server:e}); var d=document.createElement("script");0-1){ cookieConsent = true; } var $sid = 'slovenija'; var $ssid = 'zdravje'; if($sid == ''){ $sid = 'default'; } if(cookieConsent == false){ $sid = 'safe'; $ssid = ''; } //console.log('rtvslo',$sid,$ssid); _ipromNS('init', { sitePath: ['rtvslo',$sid,$ssid], cookieConsent: cookieConsent }); // END: iProm
// Dark mode, Comments & Login if (document.cookie.indexOf('darkModeEnabled=true') != -1) document.body.classList.add('dark-mode'); if (document.cookie.indexOf('showComments=true') != -1) document.body.classList.add('show-comments-enabled'); if (document.cookie.indexOf('APISESSION_USER_ID') != -1) { document.body.classList.add('user-logged-in'); } else { document.body.classList.add('user-logged-out'); }
// Mobile check var mobile = false; var mobile_xs = false;
var checkIfMobile = function checkIfMobile() { var w = window.innerWidth || document.documentElement.clientWidth || document.body.clientWidth;
w < 992 ? (mobile = true) : (mobile = false); // 992px = lg breakpoint w < 576 ? (mobile_xs = true) : (mobile_xs = false); // 576px = sm breakpoint }; checkIfMobile(); window.addEventListener("resize", checkIfMobile); // iOS standalone var isIos = function isIos() { var userAgent = window.navigator.userAgent.toLowerCase(); return /iphone|ipad|ipod/.test(userAgent); }; // Detects if device is on iOS var isInStandaloneMode = function isInStandaloneMode() { return "standalone" in window.navigator && window.navigator.standalone; }; // Detects if device is in iOS standalone mode var showIosNative = false; if (window.location.href.indexOf("show-ios-native") !== -1) document.cookie = "showIosNative=true"; if (document.cookie && document.cookie.indexOf("showIosNative=true") != -1) showIosNative = true; if ((isIos() && isInStandaloneMode() && mobile) || showIosNative) document.body.classList.add("ios-standalone"); // Facebook if(document.cookie && document.cookie.indexOf("cc_social=yes") > -1){ (function(d, s, id) { var js, fjs = d.getElementsByTagName(s)[0]; if (d.getElementById(id)) return; js = d.createElement(s); js.id = id; js.src="https://connect.facebook.net/sl_SI/sdk.js#xfbml=1&autoLogAppEvents=1&version=v3.1&appId=142347525793254"; fjs.parentNode.insertBefore(js, fjs); }(document, 'script', 'facebook-jssdk')); }