As he says, during the study "learned to let go of an omniscient attitude, admit mistakes, transcend many rigid beliefs, and speak up when I witness inequalities ".
He received his master's degree in 2018 from the Faculty of Social Work, University of Ljubljana Old people and eating disorders in the institution, which, like his dissertation, was awarded the Prešeren Prize. He studied social work with older people in his third year because he did "I've always been able to connect very well with older people, maybe even easier than with younger ones."
As an expert associate, he is employed in the communities of social institutions in Slovenia. This brings together contractors who care for more than 20,000 residents in nursing homes and special institutions. Prior to that, she did a one-year internship at the Ljubljana Vič-Rudnik Home for the Elderly, Bokalce unit. His current work with others includes supporting applicants for institutional care and their capacity. When asked about the situation in old people's homes, the answer is that the actual admission surplus is at least 7,000, and the waiting time depends on several factors, and varies by region, among others. Self-employed vacant residents usually wait more than a year, almost as many people with dementia, as these wards are heavily congested. Usually, the waiting period is the shortest for women who need care – about 3 months.
And where does he see a solution to the alarming situation of long-term care for the elderly? "Slovenia is very institutionalized in this area, we see all solutions in homes, which on the one hand is an appropriate solution, and on the other hand we all love home, so we need common forms of care." In doing so, various alternative options are mentioned, such as home help, volunteer work, involvement of loved ones, household community. The latter involves a small group of elderly people, cared for by a housekeeper or guardian, in a separate unit of a home for the elderly or on a specific floor of a home who live in a joint household and act as a family community. You help each other by sharing a daily exemption, you can also use the services at home, while maintaining privacy in your room.
As he says, he chooses to study social work to help people out of an inner impulse and contribute to creating a better inclusion of society with less stigma and prejudice. Even today, she remembers the information day at the faculty, where Gabi Čačinovič Vogrinčič warmly told those present: "I'm here to impress you." It's definitely in it, he says.
Did the study meet his expectations? He finds that it is true that studying gives you as much as you take for yourself. In his opinion, the advantage of studying at the Faculty of Social Work of the University of Ljubljana is, among other things, that it is a relatively small institution and even though not all students know each other, so at least look at it. The building was recently renovated, which has a positive impact on the study experience. The faculty also has very good international connections and opportunities to study abroad with more than 200 learning bases (learning places for practical training of social workers). "There was enough internship, but there could certainly be more for him, which he undertakes only after finishing school. During my studies, one day a week was devoted to practical learning in all years, and we also had a week in the second year. "days of consolidated practice, and in the third year one and a half months of consolidated practice. "
He did his internship at the Center for Social Work in Zagorje, through which they carried out a project of moving a homeless person into an apartment, and the center also provided him with an internship in a home for the elderly, home help and housing units for the homeless. He also got to know the life world of the users after leaving the psychiatric hospital. In addition, they gained experience in the care and work center, at the Gerontology Society of Slovenia and in the day center for activities for the elderly. He believes that students should focus on different social groups and learn about different social hardships. Experience with this diversity can allow them to decide where to get a job. "At the Homeless Center, for example, I realized what it's like to be homeless, which we usually take for granted." In the third year, students choose a railway module that covers a special population. Sam chose the module social work with the elderly, and the modules social work with young people, psychosocial support in support, social justice and inclusion, mental health in the community and social work in the work environment are also available.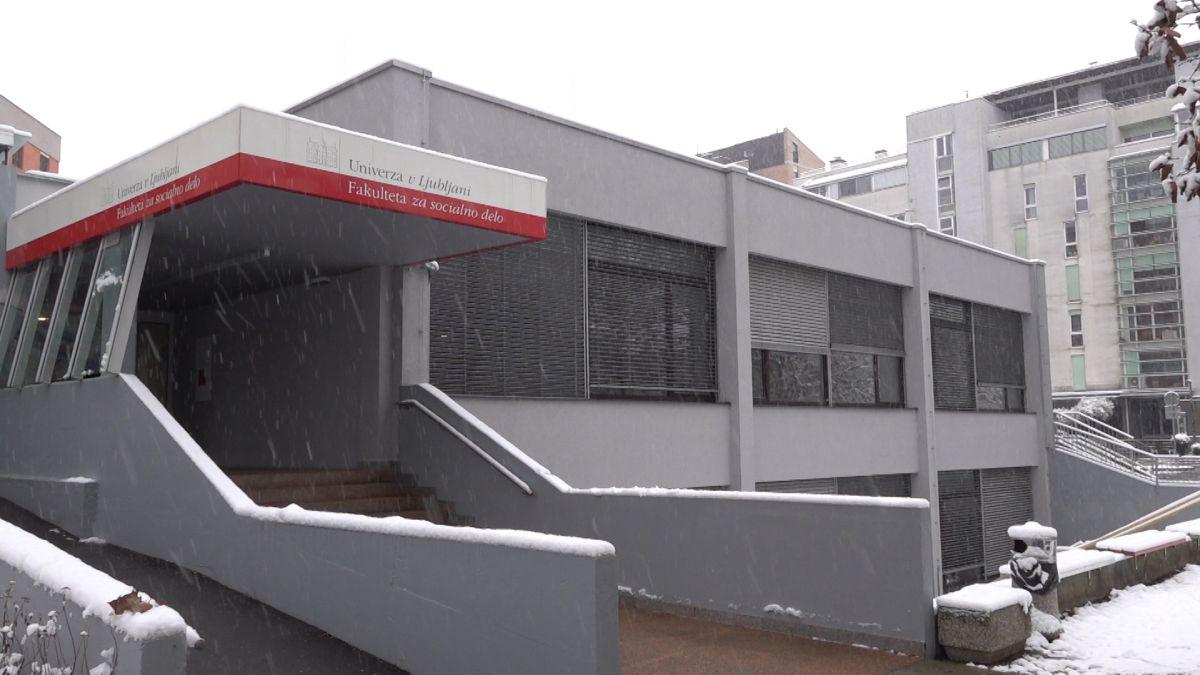 What would you change in the study program? "In the field of practical training, there have been some changes that I would otherwise suggest myself – that is, more internships, more compact practice and the promotion of practical training to more than just selected initial bases in the year.
Getting to know a tight work week with unpredictable situations it can act as a shock to the student, shocked so necessarily that with the help of reflection we overcome our limitations and get a real insight into the reality on the ground. Knowledge of rights was also required. I myself did not get a realistic sense during my studies about how much I can mention social work with legislation and regulations. I would also pay more attention to working with involuntary users who do not want to work with us, creative thinking, designing programs, finding tenders, drawing money from European funds, creating social enterprises and the like. "
Finding a job after completing an internship was not difficult: "My experience is very positive. After studying at the first level, I decided to study at the second level. Even before the expiration of my student status, I was given the opportunity for an internship through a public tender on the website of the Employment Service of Slovenia. A month after the end of the internship, when I prepared for the professional exam, I found out about a vacancy at the communities of social institutions in Slovenia, registered and selected. "
Asked how he prepared his studies for the profession he is currently pursuing, he answers: "Studying, given my current job, has allowed me to understand old people and the extent of their problems, and among other things, to understand owners and their plight. But most importantly – a way to co-create a solution. I have learned to let go of omniscient attitudes, acknowledge humanity, mistakes, transcend many rigid beliefs, and speak up when I witness inequalities. "
His advice to freshmen? "I would advise Bruce to test himself in as many different areas as possible, to face as many different hardships of people as possible, in order to test his knowledge in practice as well. Social work requires hard skin and it is often felt to be Sisyphus' work. on the other hand, it is impossible to articulate joy when we do not achieve railway change with someone.These are sensitive situations, hardships, problems that always require an original approach, so we need to know how to act in a way that encourages people.Our behavior can greatly affect people's lives "With all this, we must not forget ourselves. I believe that only after we are on solid ground can we help others."
// Production steps of ECMA-262, Edition 6, 22.1.2.1 Array.from||(Array.from=function(){var r;try{r=Symbol.iterator?Symbol.iterator:"Symbol(Symbol.iterator)"}catch //IE11 polyfill if (!String.prototype.includes) { String.prototype.includes = function() { 'use strict'; return String.prototype.indexOf.apply(this, arguments) !== -1; }; }
// Cookie helper var cookieHelper = { getCookie: function(name) { var value = "; " + document.cookie; var parts = value.split("; " + name + "="); if (parts.length == 2) return parts.pop().split(";").shift(); },
setCookie: function(name, value, days) { var d = new Date; d.setTime(d.getTime() + 24*60*60*1000*days); document.cookie = name + "=" + value + ";domain=.rtvslo.si;path=/;expires=" + d.toGMTString() + ";secure;"; },
deleteCookie: function(name) { cookieHelper.setCookie(name, '', -1); },
cookieExist: function(cookieName) { if (document.cookie.split(';').filter(function(item) { return item.includes(cookieName + '=') }).length) { //console.log('Cookie founded!'); return true; } return false; } }; // END: Cookie helper
// iProm (function(a,g,b,c){ a[c]=a[c]||function(){ "undefined"===typeof a.ipromNS?(a[c].q=a[c].q||[]).push(arguments):a.ipromNS.execute(arguments)}; var k=function(){ var b=g.getElementsByTagName("script")[0];return function h(f){ var e=f.shift();a[c]("setConfig",{ server:e}); var d=document.createElement("script");0-1){ cookieConsent = true; } var $sid = ''; var $ssid = ''; if($sid == ''){ $sid = 'default'; } if(cookieConsent == false){ $sid = 'safe'; $ssid = ''; } //console.log('rtvslo',$sid,$ssid); _ipromNS('init', { sitePath: ['rtvslo',$sid,$ssid], cookieConsent: cookieConsent }); // END: iProm
// Dark mode, Comments & Login if (document.cookie.indexOf('darkModeEnabled=true') != -1) document.body.classList.add('dark-mode'); if (document.cookie.indexOf('showComments=true') != -1) document.body.classList.add('show-comments-enabled'); if (document.cookie.indexOf('APISESSION_USER_ID') != -1) { document.body.classList.add('user-logged-in'); } else { document.body.classList.add('user-logged-out'); }
// Mobile check var mobile = false; var mobile_xs = false;
var checkIfMobile = function checkIfMobile() { var w = window.innerWidth || document.documentElement.clientWidth || document.body.clientWidth;
w < 992 ? (mobile = true) : (mobile = false); // 992px = lg breakpoint w < 576 ? (mobile_xs = true) : (mobile_xs = false); // 576px = sm breakpoint }; checkIfMobile(); window.addEventListener("resize", checkIfMobile); // iOS standalone var isIos = function isIos() { var userAgent = window.navigator.userAgent.toLowerCase(); return /iphone|ipad|ipod/.test(userAgent); }; // Detects if device is on iOS var isInStandaloneMode = function isInStandaloneMode() { return "standalone" in window.navigator && window.navigator.standalone; }; // Detects if device is in iOS standalone mode var showIosNative = false; if (window.location.href.indexOf("show-ios-native") !== -1) document.cookie = "showIosNative=true"; if (document.cookie && document.cookie.indexOf("showIosNative=true") != -1) showIosNative = true; if ((isIos() && isInStandaloneMode() && mobile) || showIosNative) document.body.classList.add("ios-standalone"); // Facebook if(document.cookie && document.cookie.indexOf("cc_social=yes") > -1){ (function(d, s, id) { var js, fjs = d.getElementsByTagName(s)[0]; if (d.getElementById(id)) return; js = d.createElement(s); js.id = id; js.src="https://connect.facebook.net/sl_SI/sdk.js#xfbml=1&autoLogAppEvents=1&version=v3.1&appId=142347525793254"; fjs.parentNode.insertBefore(js, fjs); }(document, 'script', 'facebook-jssdk')); }