Pražská Drbna brings another part from a series of interviews with mayors of city districts. In the environment of the new Holešovice town hall, we talked with the mayor of Prague 7, Jan Čižinský (Prague himself), about the condition in which he took over the town hall in 2014, the current traffic and safety situation, education, but also what projects he and his the team plans to implement in the territory of Prague 7. The mayor came to focus on an interview from the event, where he signed a memorandum about the Scout Jamboree, which will take place at the Exhibition Center in the summer, so we caught him in a Scout costume.
"In 2014, sixty percent of three-year-olds did not go to kindergarten"
Jan Čižinský was born on April 22, 1978 in Prague. He worked in the scout movement under the nickname Kuklič as the leader of the Jeleni section in the Břevnov Monastery. Since October 2014 he has been the representative of the capital city of Prague, since November 2014 the mayor of Prague 7 and since October 2017 a deputy. He is the leader of the Prague himself initiative.
What was the situation at the town hall when you took it over in 2014?
It was very challenging. We weren't here then, but in the so-called planning commission on Captain Jaroš's embankment, where the lease was for a year, and nothing was prepared about the new town hall where we are sitting now. At that time, fortunately, we received trust from voters in the form of more than half of the music, and we went into it as a team of people able and willing to fulfill all responsibilities. The work for us definitely does not end, she has a lot ahead of us.
How do you approach the topic of the capacity of schools and kindergartens in Sedmička?
This is a big topic for us. In 2014, sixty percent of three-year-olds did not go to kindergarten, which must change. All three-year-olds have been entering kindergartens for four years now, although this year it will not be left until the beginning of September due to coronavirus. The number of children in Prague 7 is constantly growing and we are very happy that young people are moving here and have children here. We are pleased that we may be a popular part of the city for young families due to Stromovka or Letenské sady. This means that we need to build capacity for kindergartens and schools very quickly, also because our predecessors have completely neglected it. To this day, we are dealing with some completely absurdly concluded lease agreements for capacity in primary school. For example, a third of the school in Letohradská Street, where we urgently need to do reconstruction, is absurdly rented, so we can't get to it. Prague 7 must look for all possibilities, so for example, one of the very first forest kindergartens was established near Stromovka. Indeed, every free non-residential space must be made available to children's groups. We are now facing two major projects, one for the construction of the Jan Vodňanský Primary School in Jankovcova Street and the other for the construction of a new kindergarten in Plynární Street.
"The passage between Dělnická and Veletržní is a matter of the heart"
Another big topic of the Sevens is transport. You recently mentioned that you took over the transport infrastructure with a huge debt, a collapsed Trojan footbridge and three bridges in a state of disrepair. What is the situation now?
The traffic situation is relatively bad, due to work at the end of Argentinská Street. Prague 7 is also affected by the poor traffic situation because it is here that the above-mentioned bridges in a state of emergency are concentrated. However, both the Libeň Bridge and the Hlávka Bridge, which has now been paved, will be repaired so that it can be ridden a year before the repair. A heart issue that I would like to complete is the passage between Dělnická and Veletržní, Letná can connect with Dolní Holešovice. So far, I am a cautious optimist in this project, we are negotiating with the Right Railways to allow us to create a ground crossing over the tracks there, which is not a matter of course.
At what stages is the repair of the Libeň Bridge?
The Libeň soum is basically made up of six bridges in a row. Offers have now been submitted for it, a contract will be signed and reconstruction will begin, which will cost around two billion crowns. The bridge will be closed for trams and cars for a year, we will want to keep the opportunity to walk across it, walk and ride a bike. But this deadline should start a year and a half at the earliest, when the project and permit are completed.
The footbridge from Holešovice to Karlín is also a big project. What traffic restrictions await the driver due to its construction?
I perceive the construction of the footbridge from Holešovice to Karlín as something that Holešovice has been longing for for 120 years. The construction site will be handed over in October. It will be necessary to arm yourself with patience, because it will be necessary to reconstruct a part of the tram line across Argentinská, where quiet asphalt will be laid and part of it will be the transformation of the forecourt of the future footbridge around the Prague Market Square. Transport will be difficult in this area, but it is necessary to understand that this is a truly exceptional project, the footbridge is simply built once every 120 years. From the end of October there will be one lane going through the center and two lanes from the center. The construction of the footbridge should take about a year.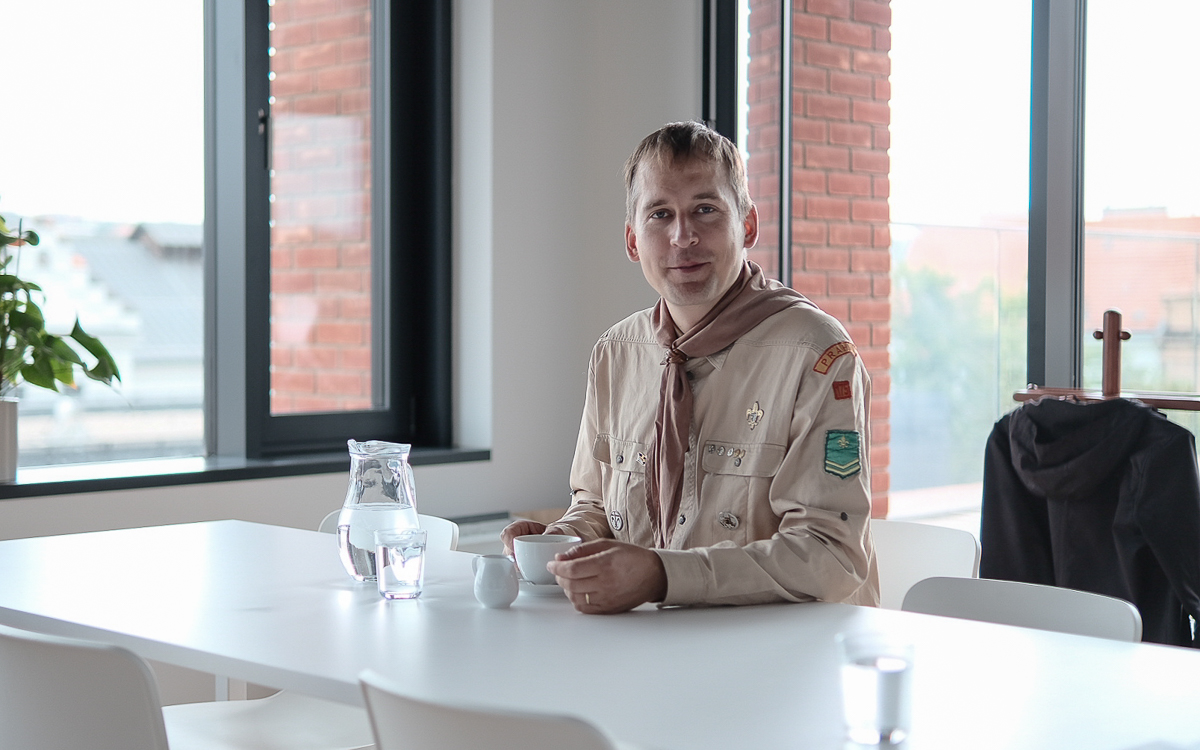 "Decentralizing aid is a way to help homeless people"
How do you view the Vltava Philharmonic project?
I am a clear supporter, but here we are talking about a future fifteen to twenty years away. Investment in the Vltava region is necessary because it was scarred by the communists. A completely hostile environment was created there for the people, they are the same underpasses, overpasses, bridges, a drowned tram stop, a drowned metro, a non-functional second exit from the metro, which was to be built there. It's just not a city, it's a random change of buildings. The Philharmonic can perhaps tame this in the following, I think it will be a great impetus for the future. It is in the vicinity of Vltavská that there is a problem with homeless people today.
How do you approach the declaration of Prague 1, Prague 2 and Prague 5, which will help the municipality to get rid of homeless people?
The solution for the homeless or for people who have a drug problem must be global. There is a solution in every part of the city that Prague would need. Prague 7 has long been a city district that helps the homeless the most. We have two large centers, the Hermes and the Salvation Army in Tusarova Street. Decentralization of help is a way to help homeless people back to their homes and lives. I would be lying if I said that it was not a problem, but our field workers try to work with people on the street to get involved, we have a job ready for them in a cleaning company where they can work.
How do you think Prague 7 is doing in terms of security?
The situation has fluctuated recently as we have recorded cases of burglary in cars. The state police work very well in our country, which we check at regular meetings with both the state and city police. However, in terms of statistics, Prague 7 is a very safe part of the city.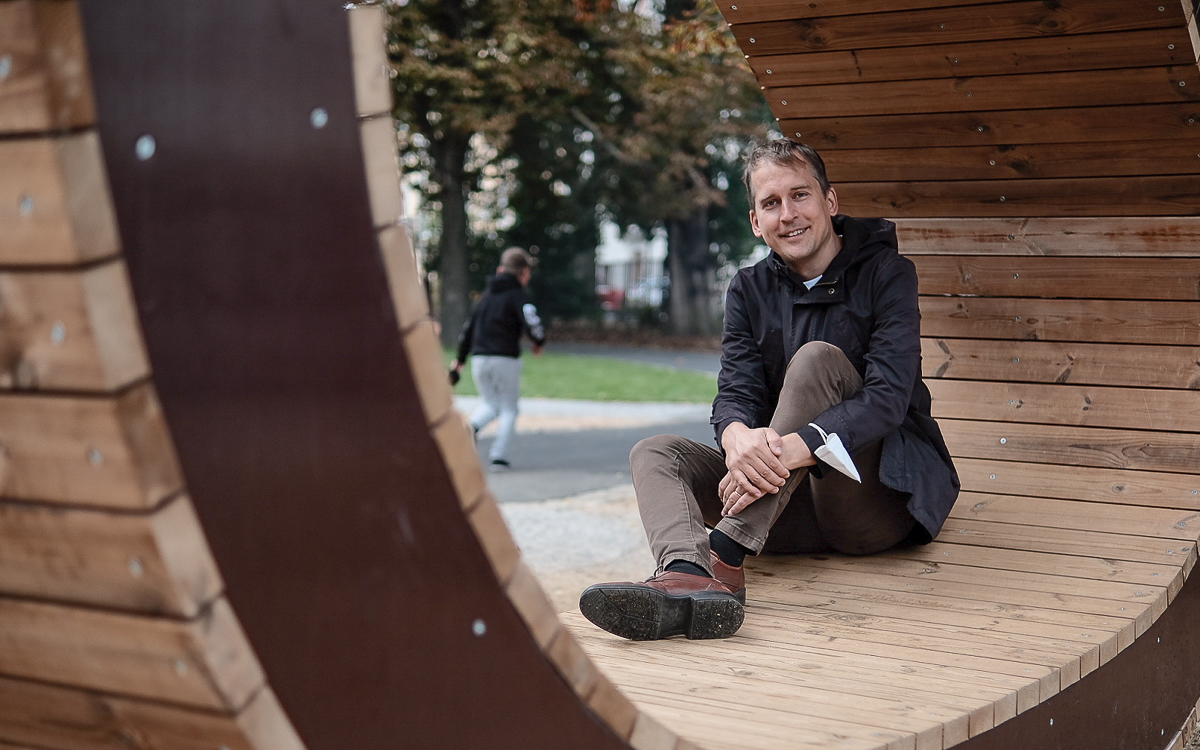 "We will choose the format of discussion between citizens and the mayor on the roof of the town hall"
How is the communication with the inhabitants of Sedmička?
We communicate with each other often. The way the communication changed us a lot, we used to organize meetings in a pub every month, where citizens warned us about very specific things, such as the need to cover somewhere with gravel instead of full of mud, through which people walk. It worked great, about twenty to forty people went to these events every time, we changed pubs around Prague 7 and we slowly start to do it again. But, for example, there may be only six people at the table, we will choose the format of discussions between citizens and the mayor on the roof of the town hall. We also communicate via social networks, via mail and I think it works well.
Can you give a specific example where good communication between the town hall and the inhabitants of Sedmička turned out to be an example?
A very good example is the event where people gave us a lot of school briefcases, thanks to which all the necessary children can be in school. We also have briefcases here for those cases where a parent runs away from domestic violence with a child only with a plastic bag. The child is then in our asylum, the social worker takes him here, they choose a briefcase and the child no longer goes to school with a plastic bag, but is well equipped. This project works very well.
What are the most common areas of problems that people point out?
People often find information on Facebook. In recent days, there have been a lot of questions about when the Letna Carousel will be ready. And in the long run, these are questions about housing. In this respect, we are very active, the rest so that no one has to leave Prague 7 due to old age or financial distress. We completed the reconstruction of an vacated house in Dobrovského Street, which we inherited in 2014 as a house of horrors. Today, it has small apartments for seniors. We have already made over a hundred flats available in this way.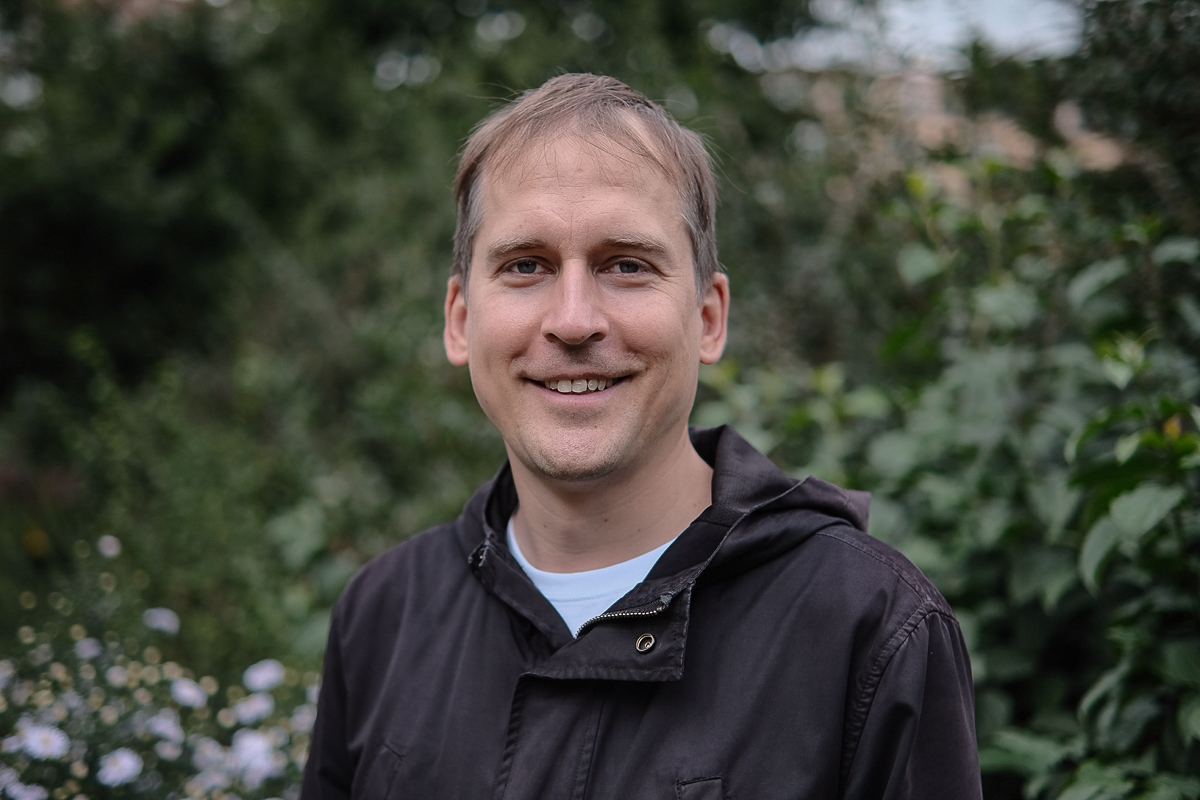 "We do not want Prague 7 to become a city district only for the rich"
Can you choose one of the most fundamental projects that you have implemented for Prague 7 since 2014?
I would probably mention the capacity in kindergartens and primary schools, because this is something that people have been very aware of. Of course, it was the town hall building for the functioning of the office, but the project I am probably most proud of was the two phases of vaccination. At that time, we were one of the first municipalities to approach a general practitioner at a time when many people did not even think about it, our general practitioners had already invited patients for vaccination. We took advantage of a very short period of time, when there were enough treatments available, but there was no use, because there were no vaccination centers. We were carefully distributed to general practitioners and they vaccinated seniors over the age of 80. The second phase of vaccination was the transformation of one school into a large-capacity vaccination center, where 3,000 people were vaccinated a day.
What would you like to do for Prague 7 in the future?
This year we can connect Stromovka and Holešovice railway station, there is a passage through the former area of ​​Pražská teplárenská and now we are working with the team to make Letná and Dolní Holešovice pass, as I have already mentioned. In short, we try to keep people out of the city from having to flee, so we are glad that we have a subsidy, for example, for the purchase of paddleboards at the swimming pool in Štvanice, where people can borrow them. We wanted to do this simply so that it was possible to stay in Prague on hot days, go to the water and rent a paddleboard for free for children and adults for a small fee.
Is there a problem that is specific to Prague 7 and may not bother other parts of the city?
We are worried about the rise in the price of life in our part of the city, which is why we care about housing policy. We have, for example, a lunch account for children who do not have the family's money for school lunches. We pay groups or schools in nature for needy children. We do all this to keep the neighborhood diverse. We do not want Prague 7 to become a city district only for the rich. We want to lend a helping hand in a way of life when the family needs it. It is not in our interest for the family to have to move elsewhere and for the children to lose contacts and friends, we want us not to be able to grow up here.