The number of visitors to the reconstructed Simplon-Orient Express wagon that was presented at the exhibition space (stand) of the Hellenic Railways Organization (OSE) at the 85th TIF, which closed yesterday, surpassed all previous ones.
The Vehicle – Restaurant of the Greek Branch of Simplon – Orient Express, after general repair and Museum Restoration, the eyes of everyone are magnetized.
This is a project implemented by OSE in the context of the reporting and evaluation of its railway heritage, and with the aim of launching it on tourist routes of the network.
At the inauguration of this year's TIF, the wagon was visited by the Minister of Infrastructure and Transport Mr. Costas Karamanlis, the Deputy Ministers of Transport Mr. Michalis Papadopoulos and Infrastructure George Karagiannis, representatives of the opposition, administrations of institutions etc., while a large flow of foreign inside the wagon, as, according to many, the special event of this year's TIF appeared.
The Simplon-Orient Express was launched for the first time in our country in 1920, with a branch of the main route Paris-Istanbul from Belgrade to Thessaloniki and Athens. This Vehicle-Restaurant was built in England in 1926 for the Compagnie Internationale des Wagons Lits (CIWL), known as "Wagon Lee". In 1951 he came to Greece and joined the Greek Branch of Simplon-Orient Express. It was a luxury vehicle, with the functionality of an independent restaurant. In 1963 it became the property of the Hellenic State Railways (SEK) – later OSE – which have been operated on the international trains Acropolis Express, Athens Express and Hellas Express, but also on domestic trains, until 1998, when they were withdrawn.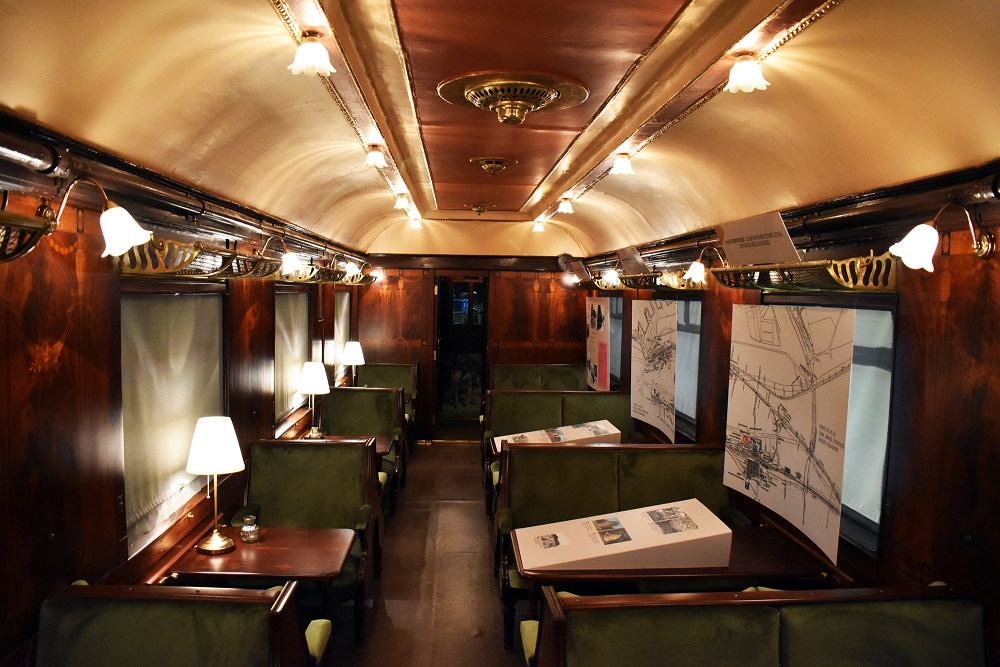 The wagon was restored to its original form in 1963. The relevant works were carried out by the Thessaloniki factory of TRAINOSE, with the design and supervision of OSE.
The presence of the historic vehicle at this year's TIF was framed by an exhibition of items of the OSE Historical Archive inside, entitled "Short journey on the Greek railway 1916-1970", starting with the creation of the national network and the entry of international trains Orient Express in Greece .
Source: OSE