Antwerp Shift, formerly known as Antwerp Autovrij, was lucky, which meant that on Sunday tens of thousands of people flocked to the city center to look at the stalls for the latest developments in mobility. The car remained, in many cases in the stable.
Coming to Antwerp car-free is great, but how do people get around in a normal normal way? Anyone listening left and right will soon notice that more people are opting for an alternative for their commute. Also among people who live outside the city.
A family from Lier, who is on the Eilandje about the mobility market, can thus participate in a campaign for alternative mobility figures. Nathalie lives in Lier and works at the Kiel. Until four years ago, they traveled that route every day by car. Back and forth.
"On the Kiel in 25 minutes"
"In the past I drove my car past Mortsel to the Kiel. Anyway, you know how much time you start there with the car. I had had enough and carried on cycling to work. It was created, but in the end it is a progressive step. I am no longer on the road and have much less stress", says Nathalie.
In the meantime, the woman has exchanged her bicycle for an electric one. "That means it takes me about 25 minutes to get to work. It's more practical and keeps me fit. Moreover, it saves a lot of money. I spent an average of 65 euros per month on the Kiel to park."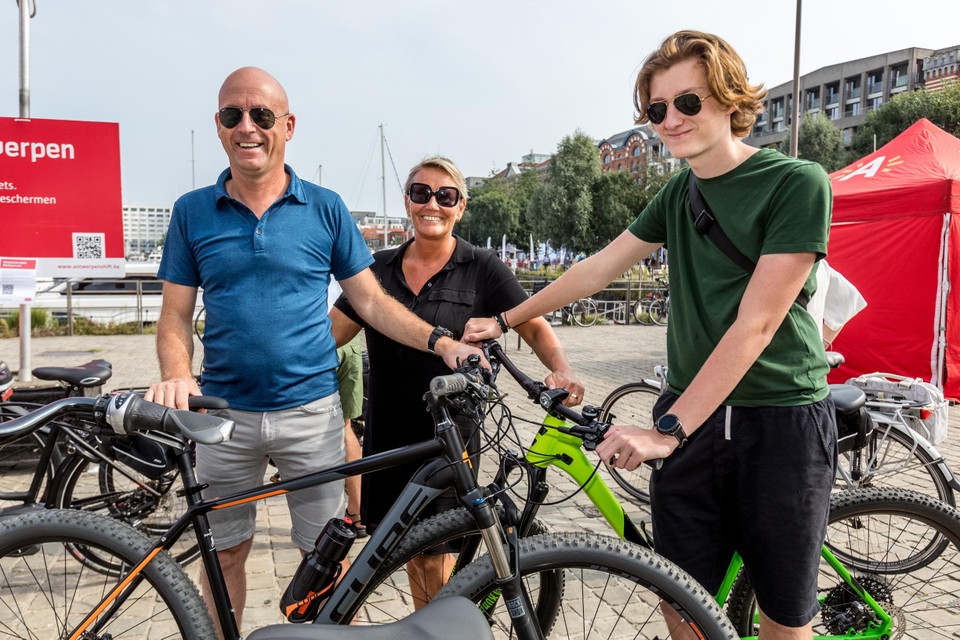 Her husband Erik points out that Nathalie also cycles to and from work in the winter. "She has a rain suit and even winter tires. It has become spontaneous. I am an international truck driver myself. But I also do almost everything by bike. we go to the supermarket."
Car still beats bicycle
The couple from Lier is not the only one who has opted for alternative mobility. Although the car is still the most popular means of transport to and from work, the number of cyclists is increasing. People who live and work in the city, in particular, are more likely to leave their car behind. People who live outside the city and work in Antwerp are less likely to leave their car at home.
Figures from the city of Antwerp from 2019, when corona did not yet fully control life, show that 43 percent still use the car for commuting. The bicycle as a means of transport is on the rise. 33 percent travel by bicycle. And twenty percent of them do so electrically. Public transport is lagging behind at 19 percent.
"To leave the car you have to make a click in your head. But once you've done that, you'll soon see the benefits. Even in our spare time, the car is constantly standing still. When we want to go shopping in Antwerp from Lier, there is nothing faster than the train. We are on the De Keyserlei in less than fifteen minutes," says Erik.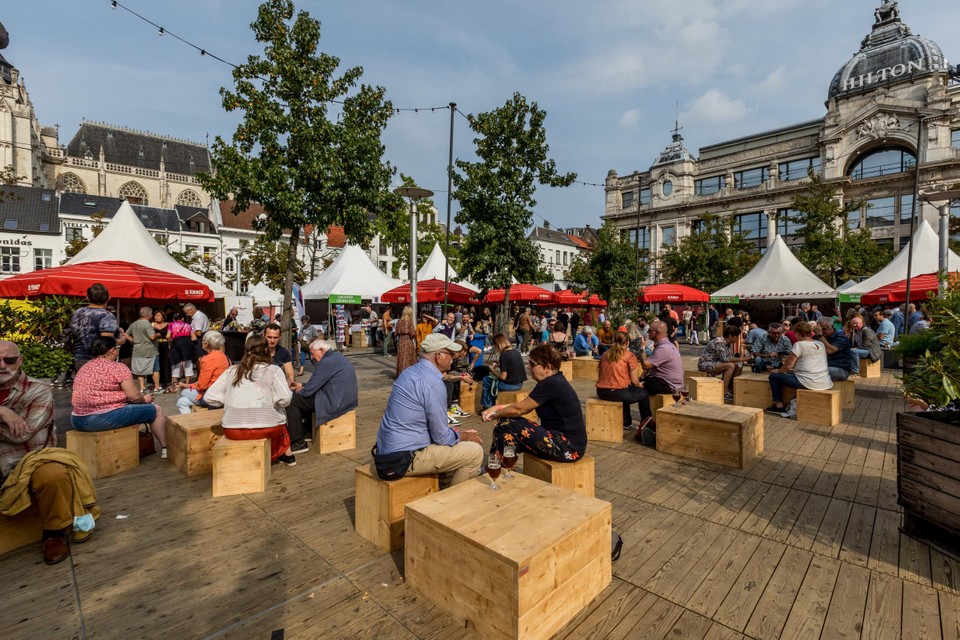 Young people are already convinced
The advantages of the bicycle have been known for some time for the son of the Lier couple. "It's just a quick and easy way to get around and the benefits don't outweigh the benefits," says Xander.
Like so many young people, owning a car has long ceased to be a goal in itself. Although his father thinks that Xander should get his driver's license. "Handy of course, but it won't understand my mobility behaviour," says the boy.
And permission does not stand alone. More research has shown that young people, especially when they live in urban areas, no longer see owning a car as a priority. In the city itself, the number of young car owners is even decreasing year after year.