18.09.2021 8:20 | From networks
Prague – a paradise for cyclists, but a nightmare for drivers? With one of the lanes on Charles Square being reduced – precisely in order to create a lane for cyclists – it is probably difficult to speak differently about the current traffic situation in the capital. One of the Twitter users changes the notification.
"So one lane will take place on Charles Square again in order to build a lane for cyclists," a Twitter user pointed out the change in traffic together with photos.
So on Charles Square, one lane will be taken again to build a lane for cyclists: pic.twitter.com/QAQ4bJP6l1
– MK (@Krajsicz) September 17, 2021
"Furthermore, one of these turning lanes from Charles Square to Ječná was removed," he pointed out another change that could cause a collapse on the largest square in the Czech Republic. This is already bothering the convoys in rush hour.
Furthermore, one of the following branch lanes from Charles Square to Ječná was removed: pic.twitter.com/5gyFCtL6fS
– MK (@Krajsicz) September 17, 2021
"It is necessary to add that a deceleration belt made of cubes has been added, which, together with the narrowing, will complicate the passage of ambulances, which travel here very often. I was here for five minutes, and I immediately saw two jammed honking ambulances, "the user describes, adding that he believes that the passage for ambulances will improve. Even so, he perceives experimentation with the flow of traffic in the immediate vicinity of the hospital as irresponsible.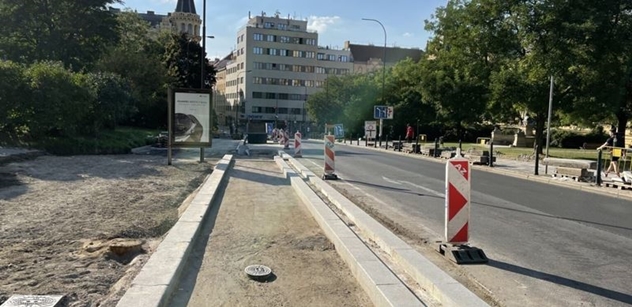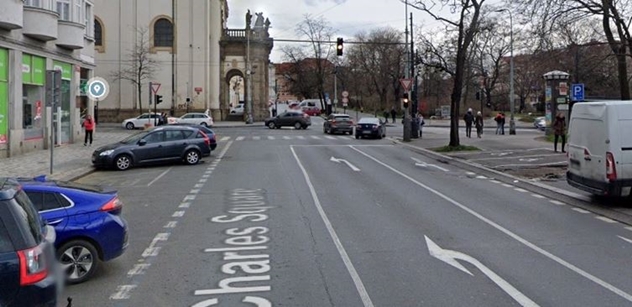 "I don't understand why the part of Charles Square, which has an area of ​​80,000 m, does not bite onto the bike path2but bites off a six-foot road. So I'm a cyclist and a driver in this place every day, "remarked another user in the discussion.
I do not understand why the part of Charles Square, which has an area of ​​80,000 m2, does not bite onto the cycle path, but bites off the six-meter road.

And here I am a cyclist and a driver in this place every day.
– Ondrej Snobl (@Ondrej_Snobl) September 17, 2021
survey
Is Andrej Babiš a younger victim of his father?
voted: 71500 people
Deputy Adam Scheinherr (Prague Sobě) is in charge of transport in Prague. He has not heard words of praise lately, simply because Prague often experiences a literal collapse during rush hour. According to Scheinherr, the much-criticized traffic situation is the result of necessary repairs, because the technical condition of Prague's infrastructure was neglected. "We must also realize that next year we are preparing the reconstruction of the Barrandov Bridge, which has not been reconstructed for over 35 years, so it is better to concentrate more reconstructions this year," Scheinherr said.
Mayor Zdeněk Hřib (Pirates) is also publicly denounced for the poor traffic situation in Prague, and the President of the Republic Miloš Zeman also called for his resignation. "I see it as a pre-election campaign from the President. He was never interested in Praguers in any way. This is a shout, and I probably won't comment on it anymore, because we're talking about city administration and the state of the roads. And that's crucial for us, "Scheinherr responded to the words of the head of state in recent days.
The Pirates earned criticism for the number of cycle paths in early August – from Alexandra Uženiya's civic democracy. "What a car ride around Prague is a nightmare due to their experiments with Praguers (such as in Holešovice at the entrance to Blanka), new cycle lanes are created like mushrooms after rain. The car is 'evil' for the men and ladies of the coalition, and the bicycle is 'good'. There is one thing that such thinking is completely meaningless, but more importantly, it is often dangerous. New bicycle lanes often fulfill the function only for PR photos of the mayor. They arise either unconceptually – such as on Plzeňská, where ambulances did not pass to the Motol hospital at peak times due to the cancellation of the lane, or they are downright dangerous for cyclists themselves – such as at Evropská or at the exit from Rozvadovská spojka to Bucharova street, "Udženija mentioned at the time. .
"The newly emerging protective lane on the Podolské nábřeží in the direction from the center can also serve as a good example. Not only is it parallel to the current cycle path, so of course it is used by very few cyclists, but the Prague City Council has not been able to criminalize the actual implementation of this cycle lane. It lacks adequate markings, and the side lane for cars is not wide enough, so the cars occupy part of the cycle lane while riding. It is perhaps no longer even funny to blame the 'technical difficulties' of the implementation company. What technical needs? Didn't the construction company have a meter to measure how wide the bar was drawn? "At that time, in response to an article on the Novinky.cz server, she asked that the Prague City Hall had seen it on cycle paths.
Are you a politician? Publish everything you want without editing. Register HERE.
Are you a reader and want to communicate with your representatives? Register HERE.