For several years now, electric scooters, whether green, yellow or even red, have been driving the streets of Prague. However, they are not alone in this. In the middle of the road you will find the pink wheels of Rekola just as well, sometimes it is the work of a vandal, other times it is just an irresponsible user. However, the Prague City Hall would like to attract more cyclists, so from October it will launch an event for flyers, who will be able to ride for free for the first fifteen minutes.
The boletus with a great news came on Monday, when he published a nice photo with a fresh shiny and carefully parked bicycle (we wrote HERE).
But the reality in the streets of the capital is a little different. Often rather completely different.
A common scene in the streets of Prague: a row of pink Rekola bikes and one yellow scooter at the end
For example, drunken tourists like to use shared transport, the city police know their stuff. They then park the scooters or bicycles where they like, for example in the middle of the sidewalk.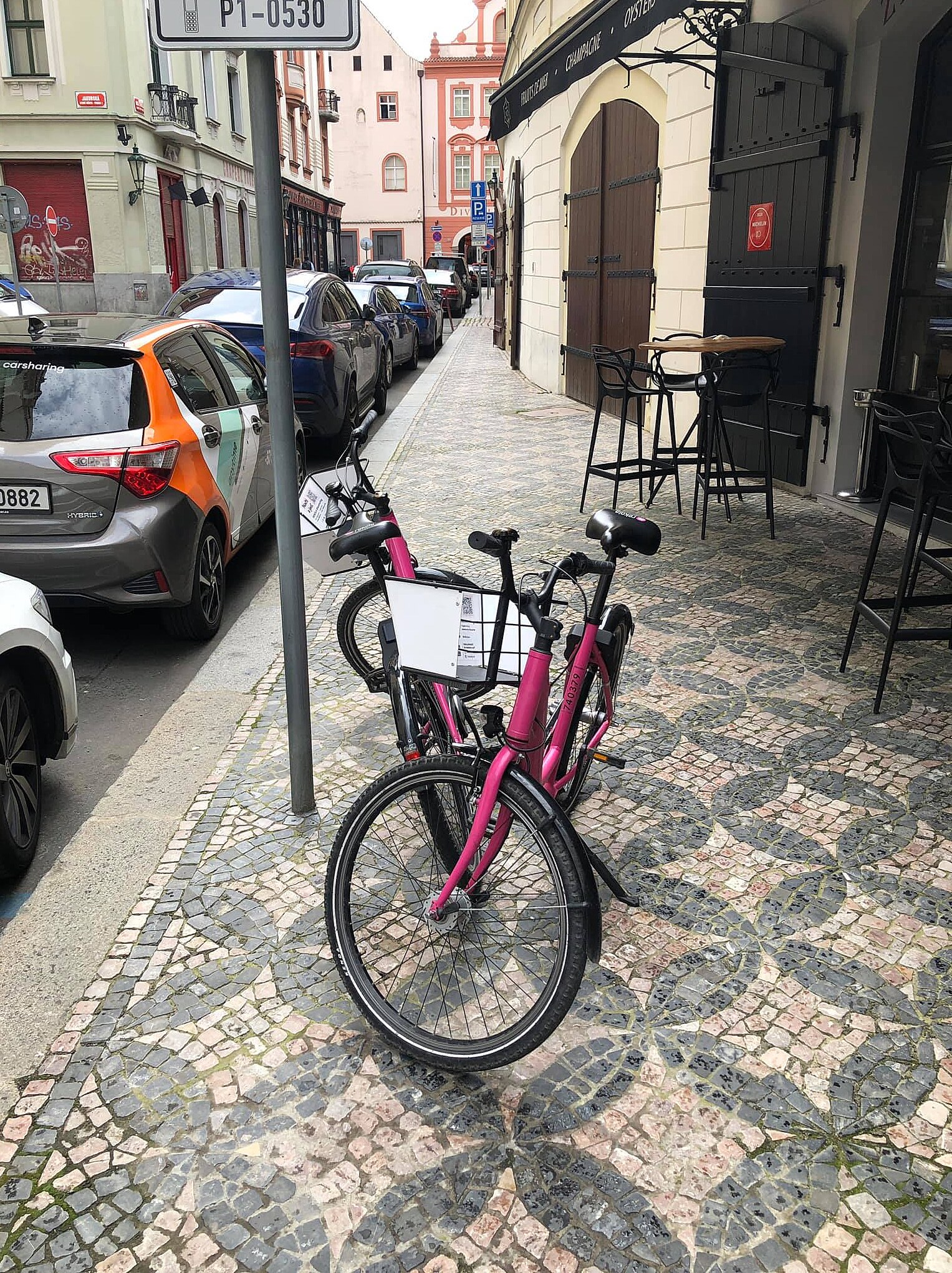 Some don't caress shared bike parking.
An even more peppery case are staunch opponents of scooters and bicycles, of which there are many among Praguers.
Some machines throw them into the Vltava, others "improve" them so that they cannot be left with them.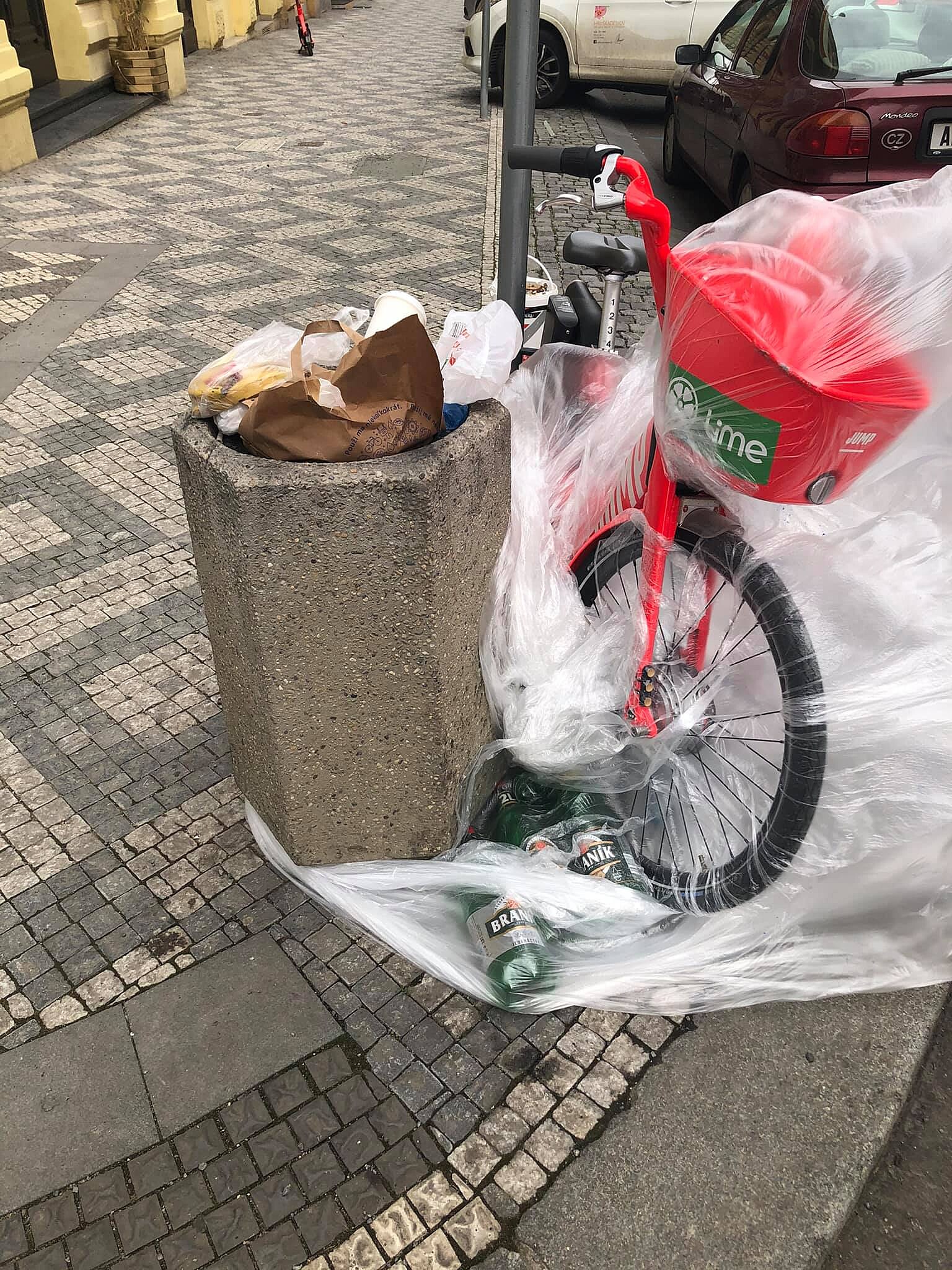 This is how scooters and bicycles end up in the streets of Prague.
The complete extreme are the benefactors, who lubricate the feces on the handlebars or seats.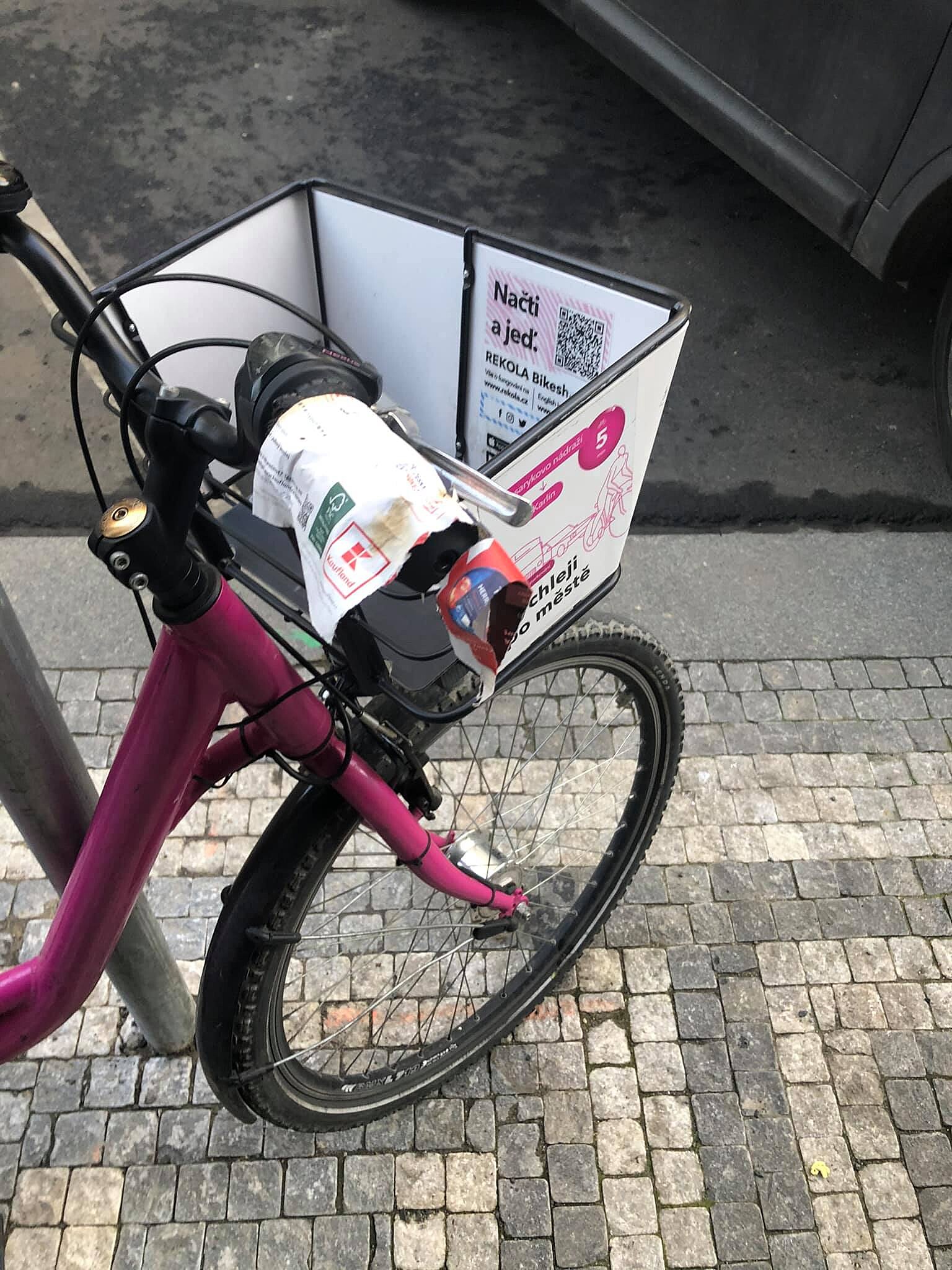 This is how the pink wheels end in the streets of Prague.
In the past, he tried to fight the city's troubled bikesharing companies, but the stumbling block was a law that severely limited his powers. Everything was resolved by a memorandum, ie rather by some mutual agreement.
This is how the bikes end in the streets of Prague.
However, the Rekola project, led by Mayor Zdeněk Hřib, will be supported by the Prague leadership, so holders of at least a monthly coupon will have the first fifteen minutes of the ride free of charge.