By portraying dozens of people, buildings and places, sixteenth-century Antwerp emerges almost tangibly from Pye's new book.
It buzzes continuously on the quays, in the ports and in the trading houses. Antwerp has been working hard for many centuries. In turn Michael Pye for his book about the golden age of the City
A spicy bone

The investigation would have been exhaustive. And the reader must believe. Although not exceptionally thick (about three hundred pages, not counting notes and illustrations) Antwerp – the glory years a spicy bite.
The Dutch public got to know Michael Pye in 2015. With the bestseller At the edge of the world – how the North Sea shaped us the British historian even granted us his idiosyncratic and refreshing look at the costume of northwestern Europe.
After the departure of the Romans, civilization did not come to an abrupt halt, as the history books would have us believe for a long time. In the wake of traders, new ideas and risks about the North Sea have been found, thus laying a solid foundation for our contemporary society.
A brave choice, but not without risk

His journey around the North Sea took him to Antwerp in the sixteenth century. In his new book, Pye focuses his lens on that city and that time span. Knows At the edge of the world a thematic and more-or-less chronological structure, with Antwerp Pye chooses a kaleidoscopic narration.
A brave choice, but not entirely without risk. There are people who get their hands on a kaleidoscope and lose themselves in it. They keep looking, turning and enjoying the way that colors are created and new compositions are created. Others quickly put the thing away because it makes them dizzy. That danger is certainly lurking in this book.
In the van Pye, a city is not just a tangible eye. "Cities are also what happened there, the way that place is used and how burgers and outsiders looked at it, and that is determined as much by time as it is by a dot on the map."
It spins, spins and keeps spinning

He pours all these elements into the narrow tube of sixteenth-century Antwerp. He holds that tube before his readers and then he turns, turns and keeps turning. Many dozens of people pass in review. They tumble over each other, come from everywhere – the Italians in particular are remarkably numerous – and all at some point add color to the swirling placement that is the city.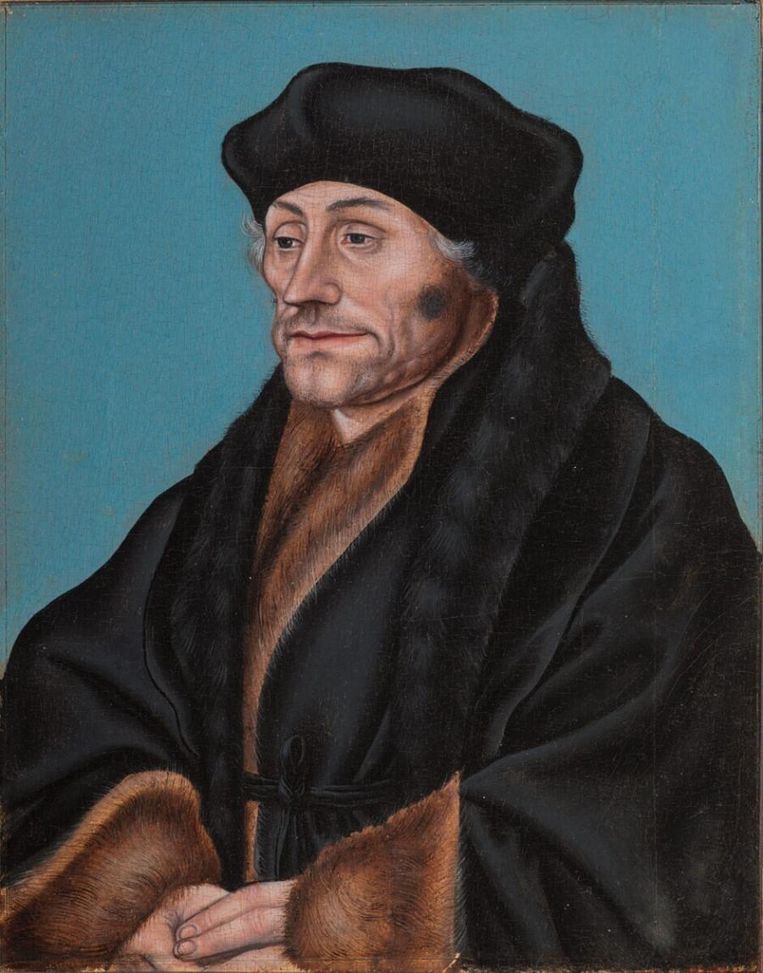 We are introduced to banker and merchant Erasmus Schetz, who does his best deed to explain the concept of money to his friend Desiderius Erasmus. We learn how the shrewd investor Gilbert van Schoonbeke expected to redesign the city on his own – and in the process let more profits flow into his own pockets that it was fatal to him.
Famous names such as Thomas More and Albrecht Dürer passed by, Bruegel and Rubens of course, the famous printer Christoffel Plantin, but also art dealers, school masters and market vendors. In a manner of speaking, any moment the wild woman from Jeroen Olyslaegers' novel of the same name.
A character who growls, grumbles, stumbles and gets back up

Sometimes Pye's anecdotes are surprisingly topical, for example when they are about the stock market or about a pandemic – the measures taken by the city council to avert them.
Antwerp is definitely not a travel guide, some foreknowledge doesn't even hurt. Anyone who has already visited the city will recognize a lot. As the book progresses, that city grows into a character who growls, grumbles, arranges, stumbles and gets up again. To arrive at an overall picture with a series of portraits of individual residents of that growling city.
The answer to his original's question will vary from reader to reader. It takes imagination, empathy and some historical insight to be able to grasp that total picture. Thanks to the smooth translation of Pon Ruiter and Annemie de Vries reads Antwerp of it is written in Dutch, but that doesn't make it an easy book. The unsuspecting reader is showered with a bucket of names, images, scenes and locations that makes them dizzy.
Pye seems aware of that. In his acceptance speech he takes responsibility for 'all mistakes and idiosyncrasies' and uses as an excuse that he cannot view such a national subject other than essential information.
A three-dimensional dream image

In contrast to At the edge of the world offers Antwerp no surprising new problems. It is primarily a well-thought-out work by an author who has immersed himself in a vast subject. Pye has portrayed a long line of people, buildings and places and arranged in this way a city unfolds.
A city that the reader can feel, hear and smell, with streets and alleys to roam in. It's literary virtual reality: like a three-dimensional dream image you see Antwerp slowly rising from the pages. But you have to work hard for that.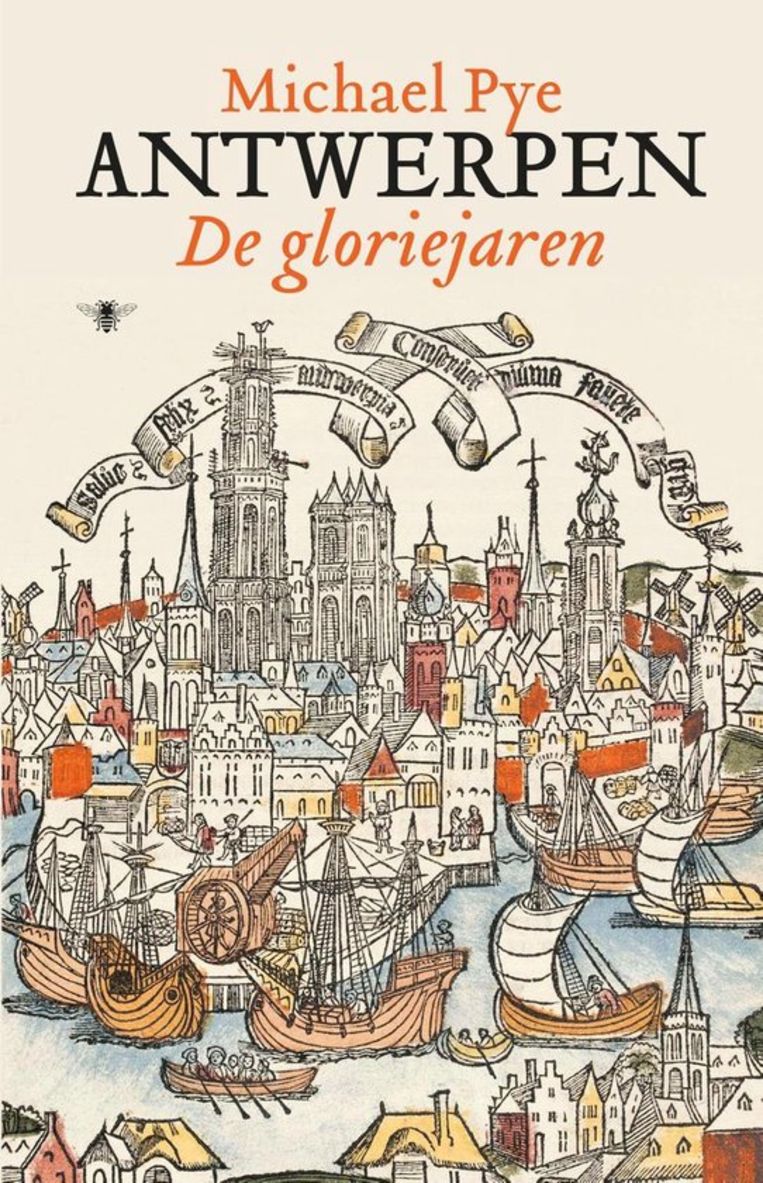 Michael Pye
Antwerp. The glory years.
the Busy Bee; 400 pages. €29.99
Also read:
The sea gives

We think that our modern civilization came from the south of Europe. But the late influence was just as important, as British historian Michael Pye sees. And that thanks to the North Sea.