One third of the electric units of the City Elephant commuter trains have not run in Prague and its surroundings since the morning. Transport organizer Ropid stated on Twitter that the cause was the penetration of powder snow into the electrical installation. Some lines connecting the capital with the Central Bohemian Region have been canceled or reduced, others are delayed. Other breakdowns and train delays are also caused by frozen switches.


Prague
(Updated: 11:47 10. 10. 2021)


Share on Facebook


Share on LinkedIn


Print


Copy the url address





Abbreviated address




Close


Some trains on lines S1, S2, S7, S9 and S12 have been canceled, on line S7 the section between Prague Main Railway Station and Český Brod is out of order. Passengers can use connections from Masaryk railway station.
"Reinforcement trains between the main station and Řevnice at peak times are also canceled. All double sets and lines S1, S2, S22, S7 and S9 will be operated by only one train unit until further notice, "said Ropid.
The broken City Elephant trains are now in the heated halls, the tracks will gradually return to service. They negotiate with the manufacturer to change the cooling system.
According to the Zdopravy.cz server, there are 70 City Elephant sets running in and around Prague, which represents 210 cars.
Due to severe frosts, the railways not only freeze in Prague, which limits traffic at some stations and can cause further train delays. Meteorologists warn against very severe frosts, which will last at least until mid-February.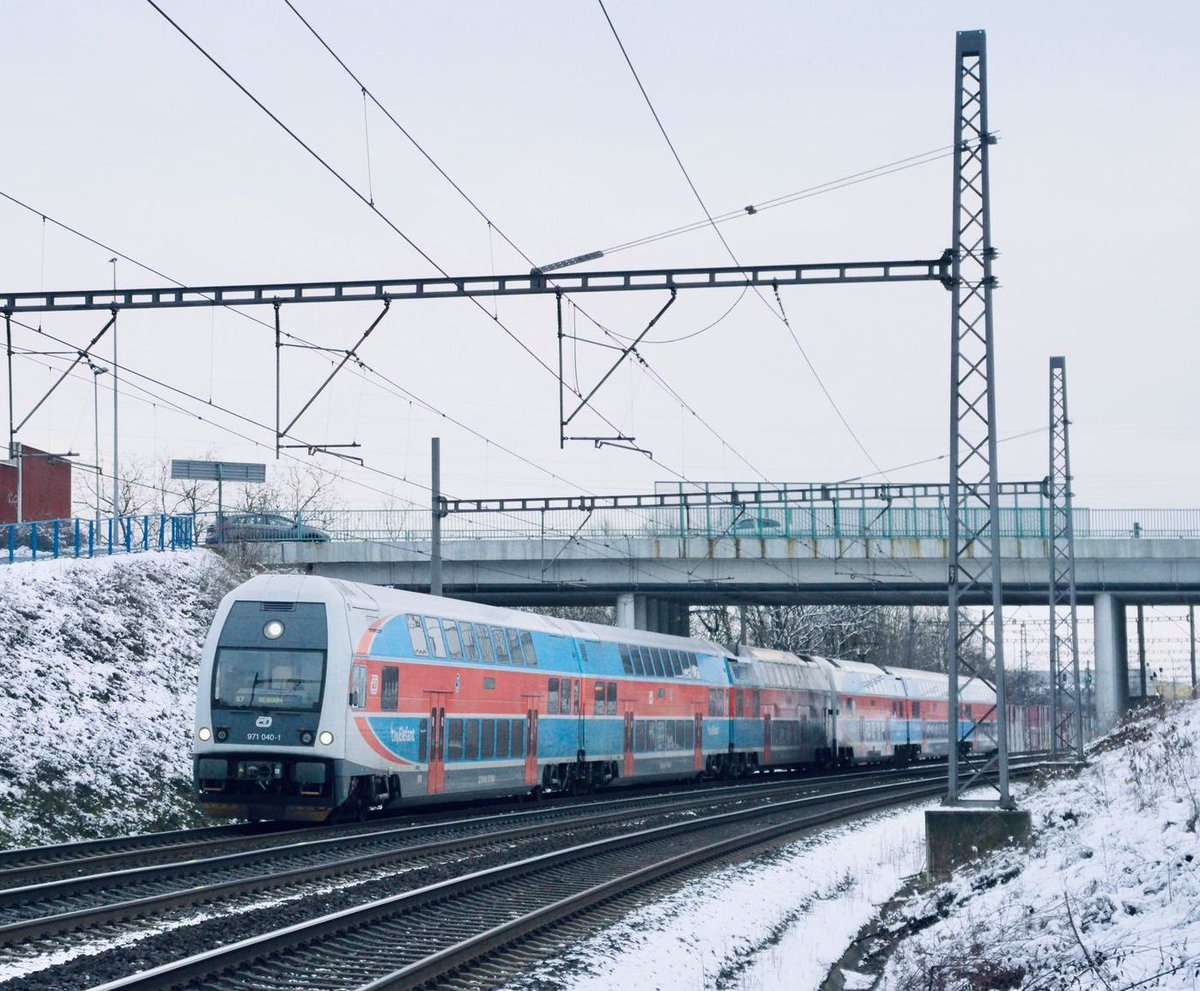 About a third of all CityElefant electrical units are currently shut down 1/3 of the units due to a technical fault (unwanted ingress of powder snow into the electrical installation). Due to this, some trains on lines S1, S2, S7, S9 and S12 are canceled, on line S7 the section Prague hl.n.
07:44 – 10. 02. 2021

4

25
Share on Facebook


Share on LinkedIn


Print


Copy the url address





Abbreviated address




Close