07/15/2020 –– architecture –– Ondřej Krynek
The Prague City Council has approved a recently presented plan for the construction of a new cable car that connects Podbaba with Troja and Bohnice. The final design shows the modified stations in a minimalist design, specifying the length of the cable car across the Vltava at 2,500 meters and the elevation gain at 100 meters. The normal capacity of modern barrier-free cabinets will be 2,000 people.
"It is a city cable car with two terminals and one intermediate station, which connects the existing tram, bus and railway stop in Podbaba with the Bohnice housing estate via the Podhoří locality in the Prague – Troja district. It will enable both the connection of Prague 6 and Prague 8, as well as the transport service of the recreational zone in the area of ​​the right bank of the Vltava, as well as the Prague Zoo complex. The fully barrier-free transport system assumes cabins with a capacity of 35 passengers, which will run at 1 minute intervals. The transport capacity will be set at 2,000 people per hour in one direction, which corresponds to one tram line at 4-minute intervals. Technically, it will be possible to transport up to 6,000 people per hour, "says Adam Scheinherr, Deputy Minister for Transport.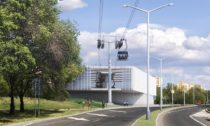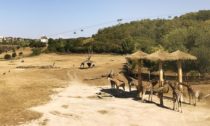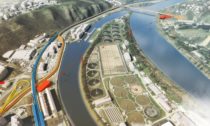 "We also work on the tram line, but for it we will need to build a new bridge over the Vltava and also an almost kilometer-long excavated tunnel in the rock up to Bohnice. We were therefore looking for a faster solution to connect Prague 6, Troja and Prague 8. We will build the cable car to the people of Prague within five years. It is another step towards better and more modern public transport. We were inspired by, for example, the cable car in Koblenz, Germany, Porto, Portugal or Brest, France. The cable car will take the same number of people as one backbone tram line, will be four times cheaper and will remain as an alternative once the tram line is completed. I am very pleased that the importance of this connection is also understood by the City Council, "adds Scheinherr.
Read more articles on Prague and the cable car
Photo and source: Prague City Hall
Author of the article
Ondřej Krynek admires imaginative design, creative concepts, modern architecture, pleasant interiors, innovative technologies, new media, usable web design, extravagant fashion, expressive arts, good music and other cultural fields.