1. Don Giovanni
wikipedia.org Business Baroque with everything: Hotel Don Giovanni, built in the early 1990s at the Želivského metro station, is a building that many architects consider to be the ugliest building in Prague. "Inadequate scale damaging the horizon, lousy proportions, emptied façade formalism. In short, too much concentration of disgust in one place," the iDnes.cz server quoted the opinion of architect Petr Burian. The hotel is nicknamed the "cake" or "stump" – and neither is flattery.
2. Train horror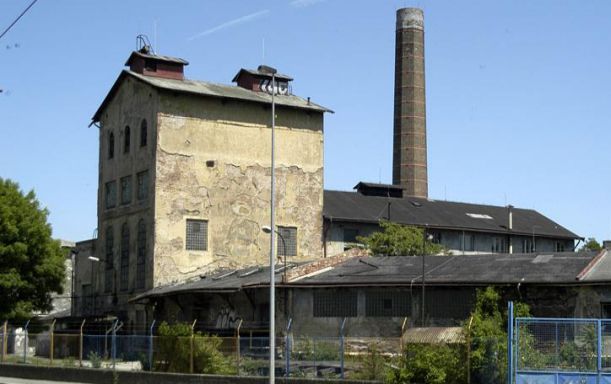 atlasceska.cz If you have ever come to Prague by train, you know that there is no nice view of the place near the railway. The dilapidated industrial buildings in Smíchov are more reminiscent of the backdrop of a war film than part of the capital; And when you get off the train and find yourself at Masaryčka or Smíchovské nádraží, you look around – you will most likely feel like you were in northern Bohemia in the late 1980s. Or in Romania in the 1990s. The problem is that northern Bohemia and the Romanian cities look better today than these parts of Prague.
3. Old housing estates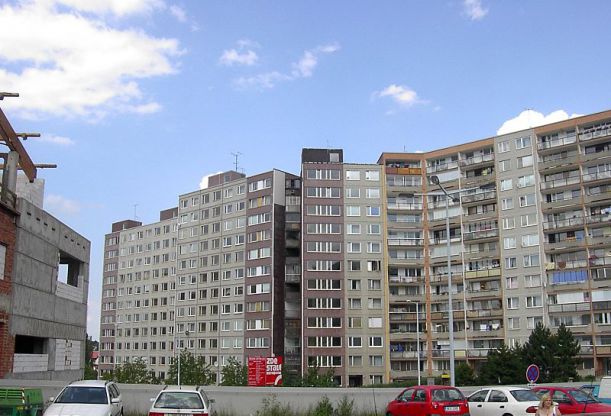 wikipedia.org Even the housing estate can be built so that its appearance does not offend and people live comfortably in it. But the concrete colossi in Lužiny, Stodůlky, Prosek and Užák are far from ideal. Disgusting panels with leaking windows, minimal greenery, noise. Another of the terrible legacies of socialism, which are pulling Prague to the depths. What should a tourist think, who, wherever he comes to Prague, always has to go around the wall of panels. Yes, Prague is not a city you can enter through the back door. A beautiful, wonderful center – de facto 90 percent built until 1918, here still in the "hated" Austria, then a few good commutes from not only the republic and finally the horror and terror, when Czechoslovakia was torn from the human scale, but also from modern architectural currents.
4. Surroundings of Perlovka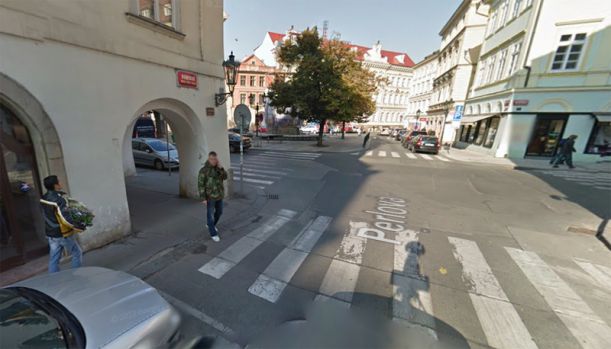 maps.google.cz In the past, this area was a well-known zone for hookers, and even that was perhaps better than the current situation: Narrow broken sidewalks, soaked by dogs. Narrow streets with poor surfaces, which can never be repaired, because if the municipality closed them for repairs, the already bad traffic in the center would turn into a total collapse. And you probably won't find another capital city in the world that is so fucked up by dogs: shit in the park, shit on the sidewalk, the corners of houses stinging with dog urea, feces on shoes. They are everywhere – Prague is a chocolate city.
5. Charles Square
tourism.cz It could be Prague's Central Park, but it is not and will not be. Busy roads with tram lines run along the Karlá district and through it. So you can't go jogging (if you don't want to circle around the fountain or run into the subways), you can't even walk here properly and because of the greater number of antisocials and dog walkers, forget about some cultivated rest. In short, a huge area, which is completely non-functional as a result. A cultured tourist, Belgian, Danish or Moravian will feel like in prison here. If the people of Prague did not let the city steal their passivity (Blanka et al. Tunnel), traffic could be buried underground, such as in Munich or Brussels, and Karlák would be an exceptional place. But even those small tunnels would be tunneled.
6. Angel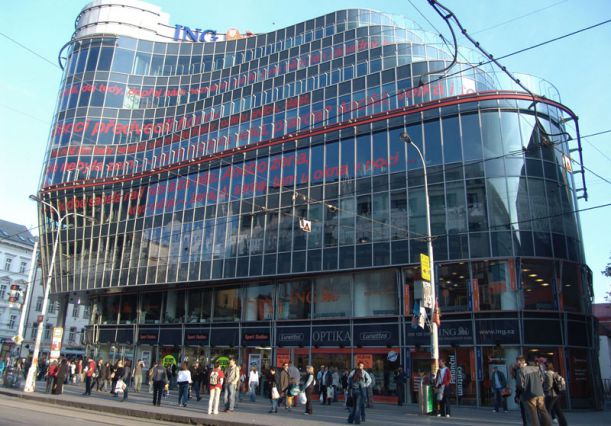 travelguide.com Due to the shopping center and new office buildings, Anděl is overcrowded and you have to literally fight your way through it. And as at any junction, there is a huge concentration of exactly the type of people you don't want to meet: beggars and homeless people block the sidewalk in front of Albert, benches are the sovereign territory of unemployed Roma women, and psychopathic Christians regularly have their musical performances here. nevertheless, if it were wanted, it would be a pleasant place, but today it is just one big ferry for people who are heading for their blocks of flats in Barrandov, etc.
7. Raped Wenceslas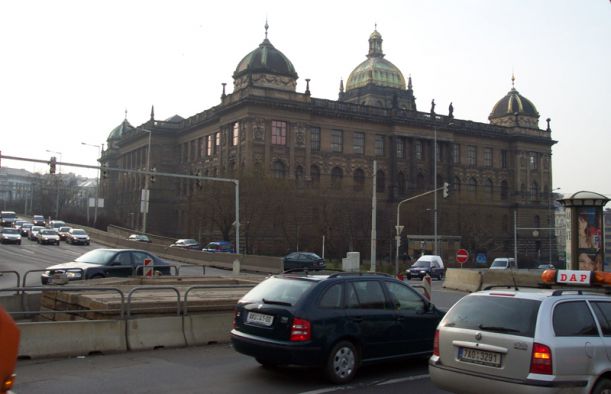 wikipedia.org A beautiful and large square of European parameters … once. In the 1970s, the Communists crossed the highway and reliably destroyed the square. And as if everything beautiful had gradually disappeared from Václavák since then, and on the contrary, dirt and ruin came over him. Fast food, exchange offices, tourist attractions, empty stalls, drunken homeless people, junkies, dealers and hookers at night. Add a terrible new building to the National Museum (formerly home to the Federal Assembly or Free Europe), and the apocalypse is complete. And a little touch to transport. Although Prague is a beautiful city, if it passes through the main square of the highway, it does not indicate the cultural level of its inhabitants. And the argument that nothing could be done about it, that the highway was decided by comrades, does not stand. Because when the comrades in Krakow, Poland, wanted to do something similar, the Kraken went out into the street and made the construction impossible. And the people of Prague? They were silent or went to Brigade to destroy their city as part of Action Z. And so today, when you drive on the highway from Berlin to Vienna, you drive through Václavák. Absurd, sad, disgusting.
8. Charles Bridge
wikipedia.org Thousands of tourists flock across Charles Bridge every day and everyone is intoxicated by the feeling of glorious history. Yes, the idea of ​​a six-hundred-year-old tradition is attractive and sells well to tourists, but most are largely rebuilt because it was severely damaged by floods (in 1890, for example, water tore down its two arches, as the photo shows). In addition, an extensive overhaul of the bridge began in 2007 and, as it turned out, a large number of historic building blocks were unnecessarily replaced with new ones. It is more authentic to walk around Nuselák, he is not playing for anything. Plus, it's the word that belongs most to everyone. Mushrooms, if you just want to play the guitar there, you will be attacked by aggressive bumblebees and stallholders who have a permit. If you want to take pictures there with a tripod, the townspeople are there and they want permission to take professional photos. Sad.
To make the unhappy picture of Prague complete, read what the people of Prague envy the villagers for!